Like a lot of kids, Logan Smalley liked to take his toys apart and then try (the operative word is try) to put them back together. Growing up in Athens, Georgia, with a teacher dad and a writer mom who celebrated imagination and curiosity, he developed a love of learning.
"The through line is community building. I try to help people with shared values connect with each other, have memorable experiences together, and learn from each other's diverse strengths, ideas, insights, and stories." — Logan Smalley
He also enjoys something that many of us have a hard time with—feedback. "I love receiving feedback on my work," Smalley, 36, says, "because I always learn something from the feedback, and I can almost always use what I learn to inform and improve the next thing I create. In fact, I value what I learn through the creative process as much, if not more than the final product itself."
Throughout an already multifaceted professional life, he has kept this lesson in mind: "The more you value learning why and how your work resonates or fails to resonate with people, the more effective you become at creating things that have a positive impact on people's lives."
Smalley trained in special education, and the stance that he adopted for this field has served him well throughout the various paths his career has taken him. "As a special education teacher I had to learn how to present stories, ideas, lessons and activities in ways that would engage and educate people with distinctly diverse strengths and abilities," he explains, citing Dr. David Rose's concept of Universal Design for Learning (Smalley is on the board of CAST, the nonprofit co-founded by Rose). Belief in creating spaces and products accessible to the greatest amount of people, with the least amount of adaptation, compelled him to teach everyone in the classroom.
The Directorial Debut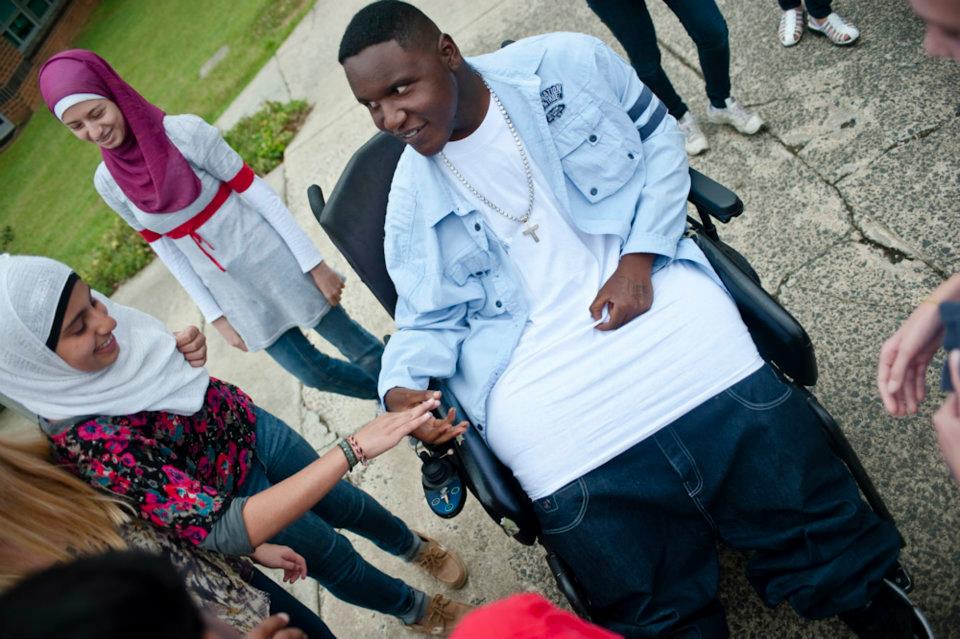 The next chapter in his life revolved around a cross-country journey he took with teen rapper, and lifelong friend, Darius Weems. He documented the adventure in Darius Goes West (see trailer) and held screenings across the country to raise money for Duchenne muscular dystrophy, the disease that eventually took Darius' life. "Our motto was: Host a screening, we will come," recalls Smalley. The projected raised $3 million for research, which provided seed funding for the first FDA-approved treatment for Duchenne.
Watch the TED Fellows Talk he gave in Darius's memory.
The expected next move for a documentarian whose first project wins acclaim and awards would be to pick a new subject for the next one, but Smalley knew it wasn't film production that drew him to the craft; it was his love of storytelling. And his next project, TED-Ed, gave him a forum for telling—and spreading—stories with at a global scale.
TED-Ed
Five TED-Ed Talks to Watch Before You Log Off for the Day
Kim Preshoff + The TED-Ed Community on how to visualize one part per million

From the TED-Ed Lesson How to visualize one part per million, by Kim Preshoff + The TED-Ed Community

Ashton Cofer on recycling styrofoam: "So why did we keep trying when all the adults said it was impossible? Well, maybe it's because we're kids. We don't know any better. But the truth is, we kept trying because we thought it was still possible."
Nicole Avena on how sugar affects the brain: "Sugar behaves a little bit like a drug. It's one reason people seem to be hooked on sugary foods."
James Gillies on dark matter: "The stuff we're made of makes up only a small fraction of what makes up the universe."
Natalya St. Clair's The unexpected math behind Van Gogh's "Starry Night": "There is a distinct pattern of turbulent fluid structure close to [mathematician Andrey] Kolmogorov's equation hidden in many of Van Gogh's paintings."
A spinoff of the popular TED Talks phenomenon, TED-Ed focuses on feeding the curiosity of learners throughout the world. As Founding Director, Smalley has developed three complementary platforms that comprise a virtuous cycle:
TED-Ed Animations, which turn educators' best lesson into professionally animated videos. The 1,100 or so videos, which span just about every subject, have been viewed over 2 billion times so far, and are currently averaging over 2 million views a day. (See sidebar.)
TED-Ed Student Talks, which has emboldened over 100,000 students to give their own TED-style Talks. The idea here is providing learners with an authentic opportunity to make their voices and ideas heard. The impact: 100 percent of educators who run the program report an increase in their students' presentation, critical thinking and leadership skills. "When students identify and pursue their passions," Smalley says, "they enjoy school more, and can have a tremendous impact on their community and the world."
TED-Ed Innovative Educators, a teaching fellowship program that offers a year of in-depth professional development and support in launching projects in their schools. The simple, brilliant idea is teachers sharing, with other teachers, ideas for professional development. According to Smalley, "A teacher five years from retirement has a lot of wisdom to impart to a new teacher—and vice versa. Maybe one has some seasoned strategies for engaging every student in a class. Maybe the other is adept with cutting edge digital publishing tools. The point of our program is to create a space where all educators can share their strengths with each other."
Book Lovers, Unite
Alongside his TED-Ed projects, Smalley has found time to join forces with his wife, Steph Kent, to launch a unique and whimsical project called Call Me Ishmael after the first line of Moby-Dick. He describes the project's overall goal as "building community through shared love of books."
Here's how it works: You call 774-325-0503 and "Ishmael" answers the phone, inviting you to leave a message about a book you love and what it means to you. Voicemails are edited and posted on the website. "Book recommendations from real people, as opposed to companies, count the most," Smalley says. "As with any social recommendations, if the recommendation comes from a peer, it's even more powerful."
Thousands have called so far, and the project recently leapt off the web and into the real world, in the form of faux rotary payphones distributed to local libraries, schools, and bookstores.
Call Me Ishmael is also becoming, appropriately enough, a book. Simon & Schuster's Avid Reader Press just announced its plans to publish Smalley and Kent's The Phone Book.
What does this project for book lovers have to do with a documentary about an inspiring teen? Or a video library for teachers and learners? "The through line is community building," says Smalley. "I try to help people with shared values connect with each other, have memorable experiences together, and learn from each other's diverse strengths, ideas, insights, and stories."
Three "Call Me Ishmael" Voicemails about Books You Probably Never Heard Of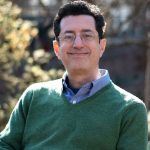 Early Learning Nation columnist Mark Swartz writes for and about nonprofit organizations. Author of the children's books Werner Herzog Eats His Shoe, Lost Flamingo, Magpie Bridge and The Giant of the Flood as well as a few novels, he lives in Takoma Park, MD, with his wife and two children.