Three years ago, Amanda and John Horne, owners of Anna Maria Oyster Bar in Bradenton, Florida, heard that 51 percent of children in their local Manatee County school system couldn't read at grade level by third grade. They were appalled.
"This was horrific," Amanda says. "We had no idea that this was an issue."
Over cocktails one night, Amanda and John wondered what they could do. Their clientele is largely composed of older "grandparent-type" people. They have four restaurants and a mailing list of more than 24,000 customers. What if they could pair children up with a grandparent figure or somebody who cares about them, read with them and maybe instill them with a love of reading?
They have four restaurants and a mailing list of more than 24,000 customers. What if they could pair children up with a grandparent figure or somebody who cares about them, read with them and maybe instill them with a love of reading?
"And as the cocktails carried on, it was like, 'Why don't we just
do
that?'" she says with a laugh. Thus, in 2017,
Dive Into Reading
launched in partnership with the School District of Manatee County, the library system and the Suncoast Campaign for Grade-Level Reading.
The Hornes designed the program with a simple premise: bring the children and mentors in for a hot breakfast and get them reading. Many of the children have not been exposed to basic life skills, so along with reading, they learn table manners, how to order from a menu or how to select items from a buffet.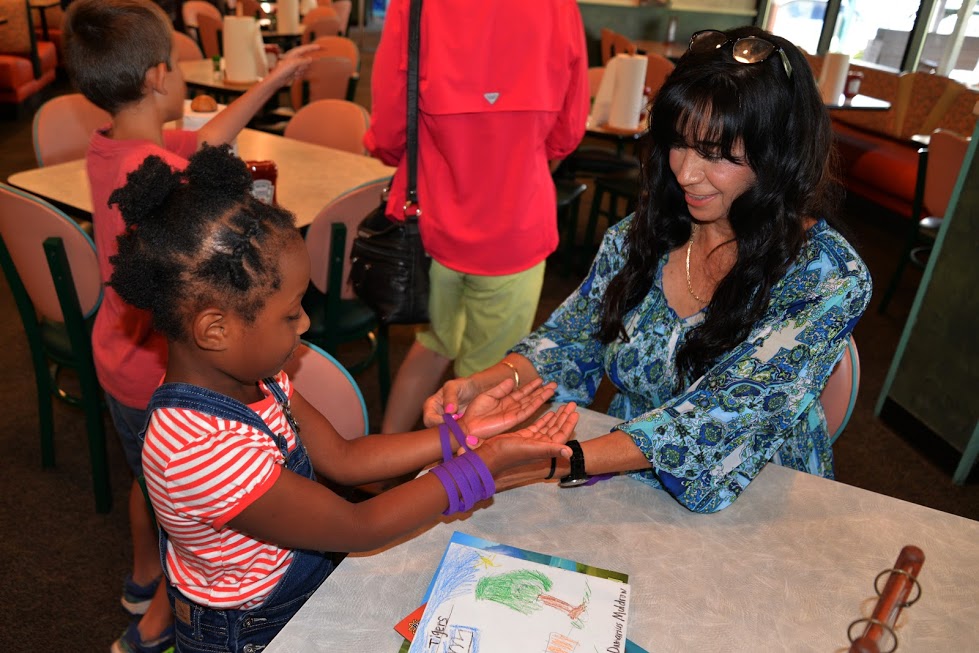 "They come to us once a week for the four weeks of summer school and we do our best to pair them up with the same mentor every week. We want the mentors to know that it matters to the kids that an adult is actually spending two solid hours with them one-on-one."
Amanda attended the Mind in the Making workshops offered by the SCGLR and loved learning how children's brains work. She and John now require each mentor to attend a 1.5-hour training for which The Patterson Foundation provided two Mind in the Making trainers. The mentors have said the training makes them more comfortable with the children and confident that their interactions can actually help the children grow stronger in their ability to think and the life skills that will help them be successful.
The Hornes give each child in their program a special T-shirt that entitles them to come into any of their restaurants at any point during the next year and have a free meal. They also provide the children with gift certificates so they can bring a caregiver with them and show off what they've been learning. Partnering with the Early Learning Coalition of Manatee County, each of the Hornes' restaurants now provides a book nook where the kids can read during dinner and then take a book home with them. And in partnership with other community organizations, at the end of the four-week session, each child receives a backpack filled with school supplies.
Amanda is proud of their accomplishment, which earned their restaurants the 2019 National Restaurant Association Education Foundation's Restaurant Neighbor Award. However, in creating the program, they both have learned how much remains to be done. Many of the children face persistent hunger, for instance, and that's not all right with the two restaurateurs. And then there are those six weeks between the end of their summer program and the beginning of school.
"What are they doing for those six weeks? I bet they aren't reading," she says. "We want them to be reading."
"Dive Into Reading" Milestones
Launched in 2017 with 76 children and 54 mentors in Manatee County. After the first summer's program, the school district tested the children and found they had gained 1.25 months of reading skill over the summer.
Expanded by June 2019 to all four Anna Maria Oyster Bar locations, The Bishop Museum of Science & Nature and has now expanded to Sarasota County, thanks to a partnership with Gecko's Grill & Pub and the Sarasota County School District.
Communities now comprise 11 schools, seven teacher coordinators and 354 mentors who served a total of 3,487 hours to help 365 students read a total of 13,730 books.
Partnerships/Collaboration: The program has had support from the Kiwanis, Chamber of Commerce, school district and numerous philanthropic and service organization
---
RESOURCES:
Mobilizing Communities So All Children Make the Grade
Pop Up Neighbor events, community, collaboration, mobilization
"Community Cultivators"
Shared Values, Different Stories: Logan Smalley's Vision for Building Community
Meeting (and Teaching) Families in Unexpected Places
Grocery stores, bus stops, laundromats… what's next?
Let's Create An Early Learning Community
Wait, What's an Early Learning Community?
---
FEATURED IMAGE: Teacher-Coordinator Autumn Bevins reads aloud to children and mentors.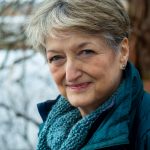 K.C. Compton worked as a reporter, editor and columnist for newspapers throughout the Rocky Mountain region for 20 years before moving to the Kansas City area as an editor for Mother Earth News. She has been in Seattle since 2016, enjoying life as a freelance and contract writer and editor.