"Our health system is failing women" are the unequivocal opening words of a report issued this past spring by Early Learning Nation partner, the Center for the Study of Social Policy (CSSP). As the report makes clear, these systemic failures are especially catastrophic for one group: "Not only are black women at higher risk of experiencing poor maternal health outcomes, their young children are also at greater health risk of experiencing poor birth outcomes such as pre-term birth and low birth weight—potential causes of infant mortality." The CSSP article acknowledges the Maternal Care Access and Reducing Emergencies (CARE) Act, introduced by Senator Kamala Harris (D-CA), which focuses on implicit biases experienced by black women during pre- and post-natal care.
I spoke to Dr. Joia Adele Crear-Perry–founder of not one but two efforts that confront these issues—Birth Equity Project and Black Mamas Matter—about the scope of the crisis and what can be done. Dr. Crear-Perry, a mother of three children, formerly served as Director of Clinical Services for the City of New Orleans Health Department. In 2016, she addressed the United Nations Office of the High Commissioner for Human Rights to urge a human rights framework to improve maternal mortality.
"It's in my nature to ask 'why,'" Dr. Crear-Perry explains. For example, upon discovering that the State of Missouri would expand Medicaid access to moms addicted to opioids, her immediate question was: Why just opioids? Is there a medical reason to include just this one type of addiction that happens to be associated with poor white people? At the forum where she brought up this concern, the author of the provision said he never thought if it that way.
The matter of who is and is not eligible for Medicaid coverage has life-and-death consequences. "Medicaid coverage improves families' financial security by protecting them from medical debt and helping them stay healthy for work. Medicaid coverage also has long-term health, educational and financial benefits for children." — Matthew Broaddus, Center on Budget and Policy Priorities
"We should have fixed this during the crack epidemic," Dr. Crear-Perry insists, recalling indignantly that when a mother, a pharmacist, went to the emergency room as a patient, the staff treated her like she was there for the free drugs.
👉 Read more: Addiction Medicine Mostly Prescribed To Whites, Even As Opioid Deaths Rose Among Blacks (Kaiser Health News)
The matter of who is and is not eligible for Medicaid coverage has life-and-death consequences. According to Matthew Broaddus of the Center on Budget and Policy Priorities, "Medicaid coverage improves families' financial security by protecting them from medical debt and helping them stay healthy for work. Medicaid coverage also has long-term health, educational and financial benefits for children."
It follows, therefore, that if the program is implemented in ways that discriminate against one group, there will be adverse health consequences—suffering and, let's face it, death—for people in that group, especially if they are already vulnerable due to other social and economic factors. Dr. Crear-Perry points to Medicaid expansion in Michigan, which has work requirements, but only in Detroit and Flint, ostensibly because these two urban areas have low unemployment rates.
👉 Read more: Michigan's Proposed Medicaid Work Requirement Comes With a Racist Twist (New York Magazine)
These problems don't just affect black people, though. When Dr. Crear-Perry lived in Louisiana, she could see how the racial narrative around public benefits affected all low-income families. "When poor whites start to think, 'These are for poor people,' they mean poor black people, and it makes them less likely to avail themselves of supports," she notes.
Recommendations from the Center for the Study of Social Policy
Expand access to healthcare coverage for poor and low-income women through the Medicaid expansion. This includes ensuring continuity of coverage for women during the post-natal period (up to a year after giving birth).
Advance preventative measures such as comprehensive reproductive health education and health screenings through the utilization of resources provided by Title X family planning programs.
Continue to build research on maternal mortality and morbidity by prioritizing the collection and dissemination of data that can be disaggregated by race and ethnicity.
Mitigate racial disparities in maternal and infant health outcomes through the implementation of culturally competent and culturally responsive policies that provide for training to address implicit bias.
Dr. Crear Perry does believe there are reasons to be optimistic about the overall health and race picture in the United States. "Students and residents are more receptive," she says, noting that Rachel Hardeman and others are pushing medical schools to address racism in their curricula.
Take one extremely revealing index: the perception among medical professionals that black skin doesn't "feel pain" as much as white skin. The bias is less prevalent among younger doctors. "You can't end racism," she admits, "but you can fundamentally change the acceptability of it."
👉 Read more: Myths about physical racial differences were used to justify slavery — and are still believed by doctors today. (New York Times' 1619 Project)
For Dr. Crear-Perry, one of the most promising—and underappreciated—avenues for systemic change in the field of health care in general and reproductive justice specifically has to do with how Medicare (and private insurance companies) calculates the dollar value of a medical intervention. Initiated in 1989, the Relative Value Unit (RVU) system establishes the value of 7,000 distinct nonsurgical and physician services. (The late economist Uwe Reinhardt wrote two wonkish but relatively clear-sighted blogs about RVUs for The New York Times in 2010; see here and here.)
"The inherent devaluation of women's health is embedded in our RVU system," Dr. Crear-Perry says. "Hospital CEOs often call Labor and Delivery Units a loss leader. They know that it is underfunded, but they have data that shows women make the household decisions on health care. So they are willing to lose money on the care for a woman because she will bring her husband to that hospital for a knee surgery that they do make money off of, or cardiac catheterization for their fathers."
Making health care professionals more aware of systemic biases may be an uphill battle, but advocates like Dr. Crear-Perry are making vital progress.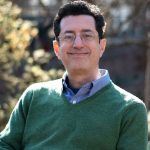 Early Learning Nation columnist Mark Swartz writes for and about nonprofit organizations. Author of the children's books Werner Herzog Eats His Shoe, Lost Flamingo, Magpie Bridge and The Giant of the Flood as well as a few novels, he lives in Takoma Park, MD, with his wife and two children.