Throughout the U.S., the care network for our nation's youngest children is less a tightly woven safety net and more a frayed patchwork with holes big enough for lives to fall through. For some states, like New Mexico, the gaps are especially large, with the Land of Enchantment at or near the bottom in practically every measure of maternal and child wellbeing.
The statistics are not new and they're not surprising to those who've been involved with child and family issues there. What is new is the steps New Mexico is taking to tackle the situation—a bold, wide-ranging, bipartisan initiative that could serve as a model for other states seeking to weave a strong system of support for their infants and young children. It's an initiative with teeth—statutory power, a permanent funding source and a new statewide agency devoted to early childhood.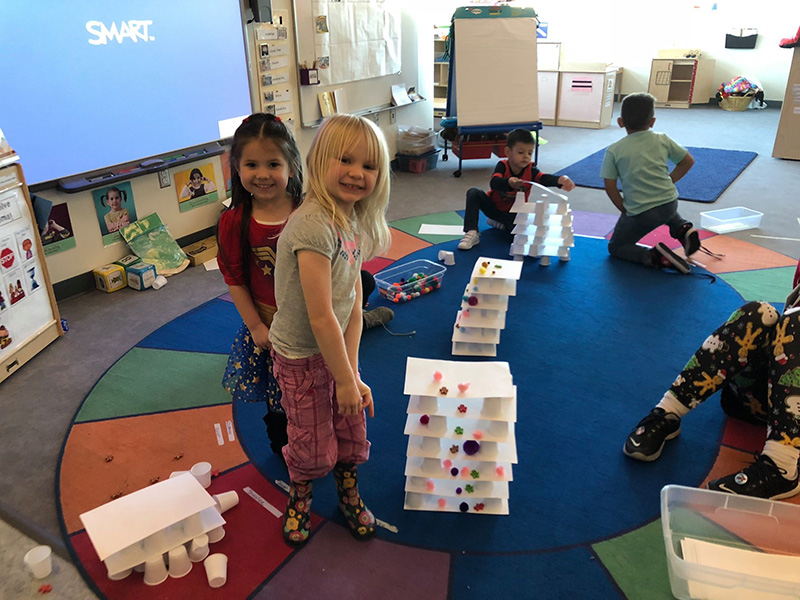 In 2019, Gov. Michelle Lujan Grisham signed into law Senate Bill 22, creating the New Mexico Early Childhood Education and Care Department (ECECD). The new agency will coordinate the work of three current departments under a single entity that will administer all state programs for children from prenatal to 5. The ECECD, which will launch in July, will consolidate services for every aspect of early childhood and prenatal care, from evidence-based home visits, pre-kindergarten, childcare services and the Family Nutrition, Family-Infant-Toddler and Families First programs. Though several states have Children's Cabinets devoted to the interests of children, New Mexico is now one of four with a department entirely dedicated to early childhood.
New Mexico is the only state that has created a trust fund dedicated solely to prenatal to 5, with a commitment to putting early childhood on an equal footing with K-12 and higher education, according to Matt Bieber, director of communications for the new department.
Early childhood programs are the foundation of much of the future New Mexico is aiming for, Bieber says.
Improving education outcomes depends on children being ready to learn when they arrive at their first day of kindergarten, which requires consistent good nutrition, a stable home environment and enriched pre-school experiences.
Developing the state's workforce requires affordable, high-quality childcare options that will allow parents, especially mothers, to work or further their education.
And improving health outcomes for New Mexico's children begins in the womb, with adequate prenatal care and nutrition.
"With the creation of New Mexico's ECECD, we signaled to the world that our children matter," Bieber says. Now, with the creation of a stable, permanent funding source to sustain it, that commitment can move forward even in lean times.
In February 2020, Lujan Grisham signed House Bill 83, establishing the Early Childhood Trust Fund, a long-term investment strategy for the health and wellbeing of New Mexico's youngest children. The fund will be launched with a general fund appropriation of $320 million and will be sustained by the surplus of two oil and gas revenue sources. The governor's Executive Budget provides about $440 million for these critical services in addition to the trust fund monies—a monumental investment in the health, education and wellbeing of the state's youngest children. The first disbursement from the ECTF will come in 2022 and will be a minimum of $20 million.
From the beginning of her campaign in 2018, Gov. Lujan Grisham staked out the success and wellbeing of New Mexico's children as one of her key objectives and said so in her January 2019 inaugural address. Soon after, she hired Mariana Padilla as the new director of New Mexico's Children's Cabinet. The Children's Cabinet is a collaborative assembly of Cabinet-level agency heads across a broad spectrum of New Mexico's government, from the Human Services Department and Children, Youth and Families agency to the Department of Corrections, the Economic Development Department, the Department of Indian Affairs and the Department of Public Safety. In all, 11 agency heads, along with Padilla, the governor and lieutenant governor make up the Cabinet. In January, Elizabeth Groginsky became the state's first Secretary of the newly formed ECECD.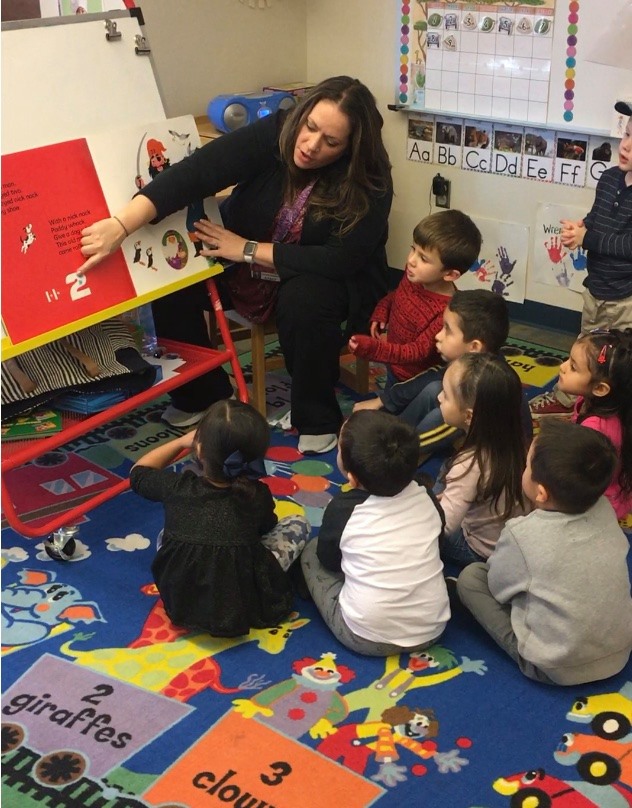 Though the process of strengthening the Children's Cabinet and forming, funding and staffing the ECECD may sound like a trajectory, it actually has been the culmination of a years-long process and an impressive commitment from a broad spectrum of public and private stakeholders. That it is a bipartisan effort—the trust fund received unanimous approval from a legislature sometimes known for contentious wrangling—did not happen by accident, Padilla says.
"Most of our legislators know how important early childhood is," she says, "though they might not agree on how much we should be investing there. But they do understand the importance of brain development and of supporting young families. They know that if we want children to have great outcomes in K-12, they have to start with a strong foundation.
"It took many years to get to this point; it also took having a governor who is so clear that this needs to happen no­w—not in the second or third year of her term."
Two factors helped turn the tide for the initiative's bipartisan support. Bieber says advocates made good use of the work of James J. Heckman, who has written extensively about the return on investment for societies that invest in comprehensive, high-quality birth-to-five early education. Heckman's data clearly show the benefits in sectors such as health, crime, income, IQ, education and the increase to a mother's income after returning to work when she has adequate childcare.
Armed with this information, advocates approached the legislators who were most likely to be hard-nosed on the fiscal aspect of such an initiative and made the case from a financial as well as a moral point of view.
"We think kids deserve to be taken care of and provided educational and healthcare resources just because they're kids," Bieber says. "But the fiscal point can be made as well. In every area, whether it's reducing the number of kids who repeat kindergarten or require health interventions down the road or have interactions with the corrections system, there are so many ways that smart investments in early childhood will save the state money in the long term."
Secretary Groginsky says a key factor in getting House Bill 83 passed was that all the Cabinet Secretaries from the various departments within the Children's Cabinet came to all hearings on behalf of the bill—a testament, she says, to their commitment to the issue of early childhood and their determination to get something definitive done. The result, she says, will be a more collaborative and comprehensive approach to the delivery of services to the state's families.
New Mexico's cultural richness is fed by a breathtaking diversity—extremely rural villages and vibrant cities; the very wealthy and the exceedingly poor; Anglo, Hispanic, Native American communities, none of which is monolithic—so a great deal of buy-in from a mosaic of groups has been essential, Groginsky says.
"Our goal is to be thinking holistically," she says. The agency will be traveling throughout the state to gather input from providers and other stakeholders. "We're excited by the opportunity to build stronger communities that can meet the needs of all of our families. We have 19 pueblos, the Navajo nation and three Apache tribes. They all have direct programs for their young children. We're looking at how we can support all of these communities statewide in the ways they want and need to be supported, to elevate the needs, challenges and opportunities that exist in all of our communities."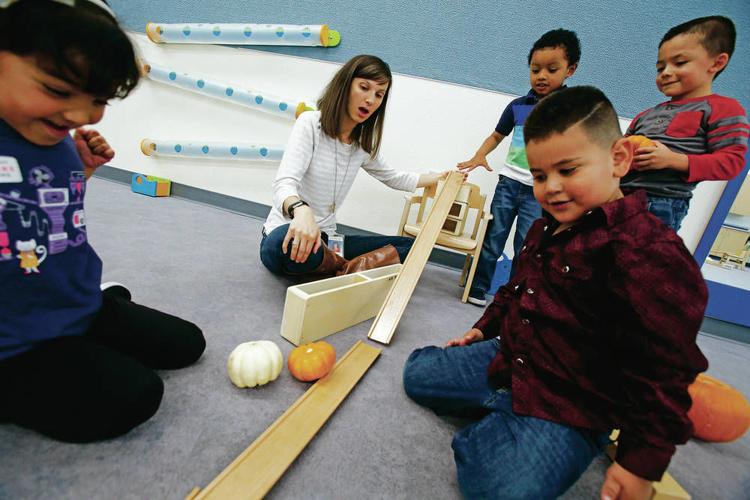 An important component of the ECECD initiative is the compensation and credentialing of the early-childhood workforce. Groginsky says making sure all the home-visit personnel, early-intervention providers, early childhood educators and those working in the classroom with infants, toddlers and preschoolers, have access to a living wage, benefits and support.
"From that existing workforce, we want to develop a strong pipeline of early childhood educators," she says.
One of the key architects in developing the Trust Fund model for the ECECD is Olivia Padilla-Jackson, Secretary of Finance and Administration. As Gov. Lujan Grisham's top budget official, she has also been a relentless advocate for ECECD and ensuring that it had a stable, reliable source of funding. Mariana Padilla said Padilla-Jackson's presence at the table to talk with legislators about the finance aspect and the sense it makes from an economic standpoint made a big difference for some of the more fiscally conservative legislators—one of whom, Democratic Sen. John Arthur Smith of Deming, ended up co-sponsoring the legislation.
"Once you figure out what your financial channel is going to be, whatever the mechanism or revenue tool you're going to use," Padilla-Jackson says, "you have to start socializing that with the people you think are going to be your hardest to convince from a financial standpoint. We talked with the individual committees that tend to be more fiscally conservative and they heard us out on the financing mechanism and began to say, 'Hmmm … that actually makes sense.' Then, without asking, Senator Smith ended up signing onto the bill as a co-sponsor. That was icing on the cake.
"When we would talk about it," she says, "one of the reactions was, 'But this is going to grow so slowly. This is such a slow mechanism.'
"I told them, 'The best time to plant a tree is 10 years ago, and the second-best time is today. You're right. It is going to be slow, but let's do it now. Let's go.'"
All photos courtesy New Mexico Early Childhood and Care Department
---
Resources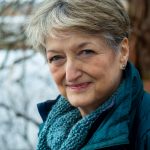 K.C. Compton worked as a reporter, editor and columnist for newspapers throughout the Rocky Mountain region for 20 years before moving to the Kansas City area as an editor for Mother Earth News. She has been in Seattle since 2016, enjoying life as a freelance and contract writer and editor.