NEW SERIES FOR COMMUNITY BUILDERS
Early Learning Nation showcases the ways families, researchers and grassroots nonprofits and organizations are building an early learning nation, one community at a time. Our new series—Community Cultivators—highlights how top people have built strong, innovative and thriving global communities from the ground up. What will these community builders have in common?
First up is Dean Kamen, inventor, entrepreneur, tireless advocate for science and technology, and founder of First, which over 30 years has grown to include 615k participating students from 100+ countries. Inspired by his own personal discontent with traditional education, Kamen combined a great idea with a vision for learning and strategic partnerships to create a remarkable global sport.
Read more to learn how—and why—he did it.

Imagine a world where baseball is a subject taught in school. Just one thing is missing from this imaginary curriculum: the students never actually get to play the game.
In September, they open their textbooks and read about the origins and rules of baseball. After winter break they take tests on pitching and hitting records set by the greatest players. By the spring, classes delve into the nuances of base stealing and bunting.
So what if they never swing a bat themselves or catch a line drive, right? It's not like any of them are going to become professional ballplayers, right?
To Dean Kamen, this scenario is no more absurd than the way math and science have been taught traditionally.
"Don't give them the rules without letting them play the game," he exhorts. "No kid would ever get excited about a sport like that. Schools teach the numbers, then arithmetic, then algebra, geometry, calculus. When do you get to use that stuff?"
Kamen recognized that in order to get kids to really appreciate math, science, and engineering, and to see how fun it is, they need to experience it in the context of something that's fun to do.
Using kits that the league provides, FIRST (For Inspiration and Recognition of Science and Technology) competitors build robots that execute tasks such as scoring balls into goals or moving on balance beams. "It's hands on," he says. "It's not as a replacement for teachers or classrooms. It's not an alternative to learning what's been passed down by thousands of years of geniuses. I'm not suggesting that kids should figure Newton's Laws out on their own, but in order to be good at it, you'd better learn a little algebra, a little trigonometry."
In other words, the best way to learn the game is to play it, and for 30 years the program he founded, FIRST, has proved that argument—district by district, school by school, student by student.

Better Answers, Better Questions
"I wish I had it when I was in school," he says.
A renowned inventor, Kamen founded and runs DEKA Research & Development Corporation—what he calls his "day job," in Manchester, New Hampshire, where 700 engineers develop dialysis, insulin delivery, prosthetics and other solutions. But he didn't excel academically. "I was not a great student," he says. "In school they give you a very prescriptive system. Here's the problem. What's your answer? Now compare it to the one in the back of the book. I always thought there might be better answers, better questions than the ones in the textbook."
The son of a teacher and an illustrator, he sleepwalked through his early education. "One subject after another after another," he remembers, a shiver in his voice. "My brain doesn't move that fast. I perseverate on a given problem until I think I have the solution. That's what FIRST is. Looking at a problem with a fresh piece of paper."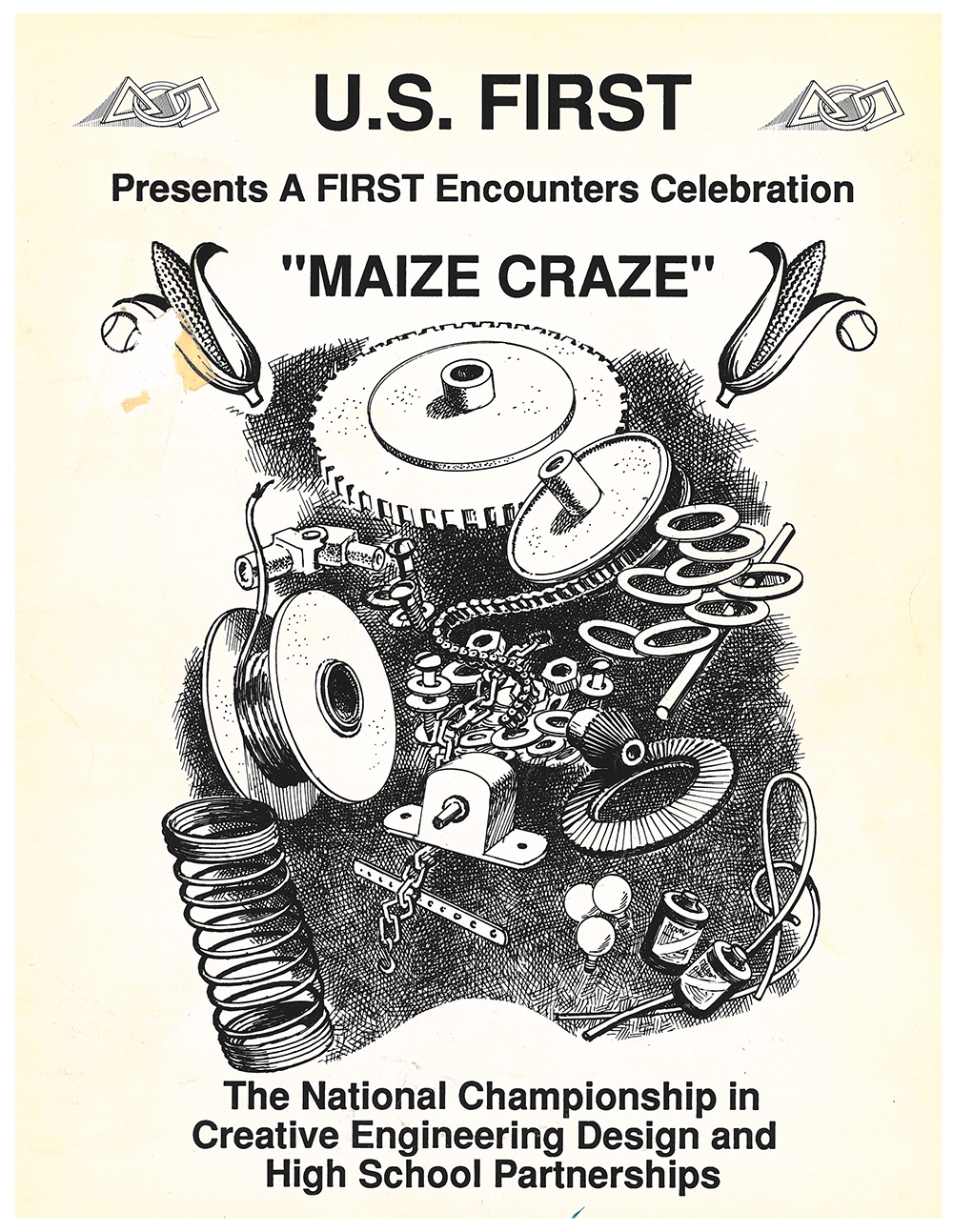 His initial insight that gave rise to FIRST was that the thrill of sports competition could be harnessed for academic ends. The matches are fun and intense, and participants end up with something that goes beyond robotics know-how—over 88 percent have more interest in doing well in school, and 92 percent are more interested in attending college.
"The message never changed," he says, recalling a brochure drawn by his father for the first FIRST challenge.
Brick by Brick
More than twenty years ago, FIRST picked up a partner that fit like, well, LEGO®. "I said to myself, 'All I gotta do is go to The LEGO Lego Group'," he recalls. "I jumped on a plane for Denmark." He persuaded Kjeld Kristiansen, the CEO of LEGO and grandson of the company founder, to attend a FIRST championship at Disney World.
"Kjeld was blown away by the passion he saw there," Kamen says, and that's when he put forward his proposal. "I told him, 'You're trying to get kids to stay with LEGO a little longer. Why don't we create a kit together, and we both win?'"
Later this year, a new dimension will be added in the form of a partnership with the Star Wars Force for Change philanthropic initiative
The Littlest Learners
Along the way, FIRST has added new versions of its high school tournament, with the students getting younger and younger, the most recent addition being FIRST® LEGO® League Jr., for six- to ten-year-olds.
To extend the baseball analogy, FIRST LEGO League Jr. is like tee-ball. It's not the full-fledged sport, but to the little one playing, it sure feels like it. "We hold the ball still," Kamen says, "and let them take a whack at it."
The junior league also fulfills community objectives by providing a feeder system for the more advanced levels. "We realized we were losing a lot of kids before they get into high school," he says.
Everybody told Kamen that kindergartners couldn't write code, but as with every supposed obstacle that FIRST has confronted along the way, the experience has removed every trace of doubt. "'Serious' adults always say the same thing," Kamen explains. "You get all the reasons why that's crazy. But it's the exact opposite. The kids instantly adapt. They don't even realize they're defeating the other side. They lack the aggressive, competitive piece. They're passionate about playing. They don't realize they're learning."
Eventually, the serious adults—the moms and dads and teachers and administrators—catch on, too.
The Growth Imperative
"There are two kinds of schools," Kamen says. "The ones that have been transformed and the ones that have never heard of us."
In case you haven't noticed, Kamen is not likely to stay contented for long. More than 600,000 students in more than 100 countries is not enough.
"Every school we're in," he marvels, "we're so deeply in that we transform the culture." He adds, without a trace of doubt, "It's more transformative than any other program."
Part of Kamen's frustration lies in his point of reference. He's after something much bigger than science fairs. He wants FIRST to be a sport—with mascots, marching bands, the whole nine yards—a sport for developing the muscle between the ears. Lest anybody forget FIRST is a sport, the championships are currently held at Minute Maid Park in Houston and Ford Field in Detroit.
"We're grassroots," he says. "Every school that signs on, it's because of 'my mom, my cousin, my teacher, our company'." He yearns for mass media coverage to fortify those deep roots. Not the high school paper, not the local blog (not this blog), but ESPN. Kamen won't rest until FIRST captures a "Dancing with the Stars"-size audience.
"My board asks me what I'm complaining about," he admits. "And I say, 'Now that we've proven it works over and over again, why aren't we available to every school?'"
---
MORE
Video: Dean Kamen's FIRST Robotics Competition (Full Segment) | Real Sports w/ Bryant Gumbel | HBO
Video: First Robotics is…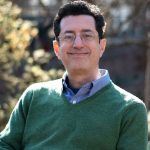 Early Learning Nation columnist Mark Swartz writes for and about nonprofit organizations. Author of the children's books Werner Herzog Eats His Shoe, Lost Flamingo, Magpie Bridge and The Giant of the Flood as well as a few novels, he lives in Takoma Park, MD, with his wife and two children.