Our kids need to put the devices down and to play outdoors more. This isn't just another parent waxing nostalgic about capturing fireflies—it's science.
And where's the best place for play to happen? The short answer is: anywhere outdoors. Of course, there's nothing like a playground to really get the heart pumping and the synapses snapping.
Drustva Delgadillo prescribes two hours of outdoor playtime daily. Director of strategic partnerships for KaBOOM! the national nonprofit devoted to addressing inequitable access to play spaces, Delgadillo views playgrounds as gathering places for the entire community, whether that means toddlers taking their first steps, teens barreling along an American Ninja Warrior-style adventure course or seniors knitting. She says that to bring about the kind of transformation, community engagement in the design and planning process is necessary to ensure community needs are met, "The quality of age-appropriate outdoor play spaces has to improve."
"Play is how children learn," she continues. Among the benefits that are especially relevant for young children, she mentions:
Improving gross motor skills through climbing and sliding
Brain-building through parent-child interaction (which I'm pretty sure means the parents have to put their devices away, too)
Promoting reciprocal play—make-believe is always better with a friend
Building sensory awareness—for example, through equipment that makes music
Developing cognitive ability through puzzle manipulation
👉 Read KaBOOM! and Ideas 42's vision for "reclaiming time that would otherwise be spent on sedentary activities—and making play spaces more accessible and appealing to entire families"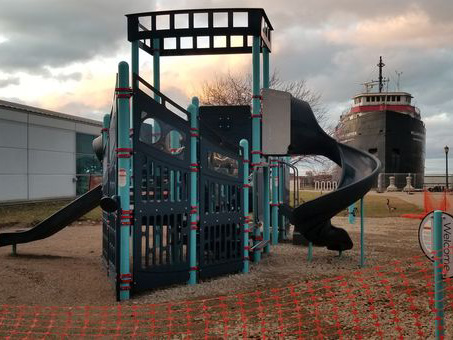 For Joe Marinucci, CEO of the Downtown Cleveland Alliance, playgrounds matter for economic reasons. "This is part of keeping families downtown," he says. "It's part of making a walkable downtown." Marinucci activated the young professionals organization is his city to address a playground deficit and attracted philanthropic support from the Joseph H. and Ellen B. Thomas Foundation. A design firm called Penchura helped to develop a nautical theme to complement the restored steamship in the harbor. Marinucci has tapped Land Studio, a local nonprofit dedicated to community-centered design, for a subsequent project.
The 2018 Pediatrics study on play is, for an academic paper, unusually quotable. Some highlights:
"Play is voluntary and often has no extrinsic goals; it is fun and often spontaneous. Children are often seen actively engaged in and passionately engrossed in play; this builds executive functioning skills and contributes to school readiness (bored children will not learn well)."
"Play is fundamentally important for learning 21st century skills, such as problem solving, collaboration, and creativity, which require the executive functioning skills that are critical for adult success."
"Play is not just about having fun but about taking risks, experimenting, and testing boundaries."
Read "The Power of Play: A Pediatric Role in Enhancing Development in Young Children"
New York City comptroller Scott Stringer conducted an ambitious citywide survey of the playground landscape in the Big Apple, and last year issued the "State of Play" report, which found that its playground-per-capita ratio lags behind Detroit, Milwaukee, Cleveland, St. Louis, and 44 other U.S. cities. Affluent neighborhoods have more—and safer—playgrounds than those that need them most.
I spoke to Adam Forman, Stringer's chief policy and data officer, about New York City's particular challenges and opportunities. "Cities change," he said, "but that doesn't mean they can't plan." Given the extensive development across the five boroughs, he continued, planners must "look to existing, publicly owned spaces and repurpose them for the local community." At the same time, cities of all sizes should be receptive to partnerships that make their playgrounds more inviting. For example, Pampers, the diaper company, donated 600 changing stations, making the city's parks considerably more baby-friendly.
"State of Play" calls for a revival of the sort of mid-block playground that came about in the 1960s when Robert F. Kennedy (then a U.S. Senator), architect I. M. Pei, and others put their heads together in the Bed-Stuy Crown Heights neighborhood. Forman notes that in the subsequent half-century, the model has been attempted in other communities, but somewhat haphazardly and "without intention."
According to Forman, playgrounds don't necessarily have to be expensive, or overbuilt and fussed over. He mentioned the temporary "adventure playground on Governor's Island," made up of cardboard boxes, fabric, markers, string, and tape that periodically arises.
Ever since 1996, when Darell Hammond founded KaBOOM! the organization has prioritized community co-creation. (He stepped down in 2016, and James Siegal is now CEO.) Delgadillo describes inviting kids to draw their dream playground. "They say, 'We need more slides' and presto!—a three-slide structure arises."
👉 Video: KaBOOM! builds a playground in East Baltimore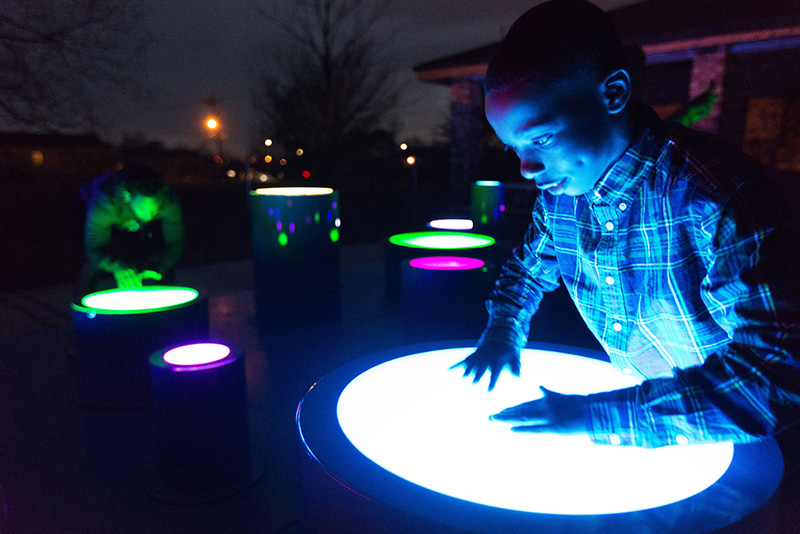 The children are the experts, but KaBOOM! has developed a slightly more boring but no less essential quality—23 years of permitting and play infrastructure experience—which makes it an attractive partner for communities that want to put up a playground but lack the administrative or execution capabilities. Delgadillo says the organization is moving toward addressing play space equity by building parks across communities where the need is the greatest.
"That way," she explains, "It's more than just a one-off engagement, but has the potential to impact an entire city or system, not to mention the cost savings." Delgadillo is especially excited about long-term partnerships with NYU Langone Health, the Baltimore City Public Schools (read the story here), and the William Penn Foundation and the Playful Learning Landscapes in Philadelphia.
👉 Attention: families and communities in Philadelphia. You have until March 6 to apply for a KaBOOM! Play Everywhere grant.
Fundraising is another valuable tool in KaBOOM!'s toolbox. Philanthropy such as the kind that Marinucci found is just one possibility. Delgadillo recommends the Bipartisan Policy Center's "From the Ground Up" issue brief for examples of federal-, state-, and local-level models across government, foundation, and public-private partnerships. "We wait until the dollars are in place before we engage with a community," she says. "We don't want to break our promises."
---
Read more: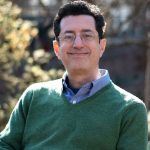 Early Learning Nation columnist Mark Swartz writes for and about nonprofit organizations. Author of the children's books Werner Herzog Eats His Shoe, Lost Flamingo, Magpie Bridge and The Giant of the Flood as well as a few novels, he lives in Takoma Park, MD, with his wife and two children.