When many daycare centers are closing shop for the day, Rosa Marie at Rochester's Marvelous Mind Academy is just getting going. With operating hours from 6 am to 11 pm, the academy has moved from daycare—emphasis on "day"—to childcare. For the parents of young children in her Rochester community, those extended hours make all the difference.
"We have the University of Rochester Strong Memorial Hospital nearby, along with Rochester General Hospital," says Rosa Marie, president of Marvelous Mind Academy. "Employees, pharmacy technicians, nurses, patient-care techs—there are lots of people working around the clock. The way our 'daycare' system is set up, it just isn't designed for this particular workforce.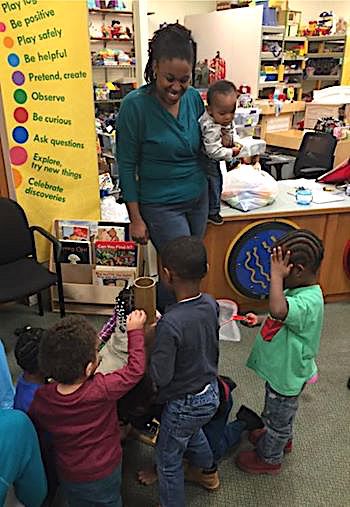 "The assumption has been that people who need care have jobs that fit between 8 am and 5 pm, and that just isn't the way the world's working these days."
The way at least the U.S. part of the world is working these days, according to Vicki Shabo, one of the nation's leading experts on gender equity and work, and a senior fellow at the think tank New America, is that nearly half of the workforce between 26 and 32 years old has unpredictable, unstable schedules that don't fit neatly into the 8-to-5 paradigm.
"Among early career workers across all industries, close to half reported having no input into their schedules and more than a third receive a week or less notice on what their hours will be. Significant shares of workers have to be on call," she says. "When you're a parent, that means needing to find childcare that's flexible and that you can count on. Part of the reason we need childcare available in non-standard hours is because work is often non-standard with little notice or predictability.
"What that means is either that caregivers are unable to hold jobs or that they cycle in and out of work, or it means that they're constantly struggling to find care for their children. With little notice, possibly having to find informal care or different kinds of care, that can lead to worse outcomes as well as anxiety and instability for children."
Lack of affordable child care may mean parents—and usually women—leave work completely for a substantial period of time, Shabo says, which affects their job prospects and earnings for years to come.
Childcare workers' labor has long been dramatically undervalued and they struggle to find care for their own children, even as they spend their working hours caring for the children of others.
Because many of the workers who need extended-hour and particularly 24-hour childcare tend to be low-wage employees, childcare providers don't have a big incentive to provide that service. A lack of public investment at all levels of the system leads to childcare gaps for families, low pay for childcare workers and a lack of incentive for providers to meet the needs of people with unpredictable schedules, Shabo says.
What most businesses fail to come to grips with is the difference it would make for them to ensure that their employees have access to dependable childcare.
"If people have adequate, dependable, available childcare at the times they are working, the workers can be more predictable, less worried or distracted and can feel more secure," Shabo says.
Another piece of the childcare puzzle—one Rosa Marie has dealt with personally—is the low pay scale for what is arguably one of society's most valuable jobs. According to the U.S. Bureau of Labor Statistics, the mean hourly wage for childcare workers is $11.17 an hour, with around 10 percent of workers making an annual wage of $17,750.
According to the most recent report from the National Low Income Housing Coalition, there is no county in the U.S. where a fulltime worker with a standard 40-hour work week earning the federal or prevailing state minimum wage can afford a two-bedroom rental home. Childcare workers' labor has long been dramatically undervalued and they struggle to find care for their own children, even as they spend their working hours caring for the children of others.
Paying a living wage is an issue Rosa Marie sees as one of Marvelous Mind's core values.
"Our payroll at Marvelous Mind Academy is one of our highest line-items in the budget," says Rosa Marie. "We pay a true living wage and do everything we can to minimize expenses so what we do make can roll right back into making sure we have a happy workforce. I have a background in childcare and have the experience of not making enough money to send my child to the same quality care that I was providing to the children I was caring for.
"I reached a point where I just knew I couldn't do that anymore. If I was going to be providing high-quality childcare for someone else's child, I wanted to make sure my own children were getting that level of care."
In 2014, Rosa Marie started Marvelous Mind Academy as an educational cooperative that offers play-based learning and a membership model that allows parents to access childcare when they need it, seven days a week. The current childcare service operates through the local Rochester Museum and Science Center and her latest initiative is a 24-hour childcare facility that will be fully staffed and available for families that need the extended hours. The extended care facility's grand opening is April 12, but she doesn't yet have the staff available for round-the-clock care.
Licensing has been a challenge, she said, because the licensing agencies don't quite know what to make of a facility that has drop-in care running alongside full-time care. There aren't any current regulations that says a facility can't do that, she says, but the licensing office says, "Well, we don't advise it," she says.
"That's code for, 'We're going to give you a hard time when it comes to your inspection because it's just hard for us to manage and identify children that are here for drop-in versus the children who are here full-time.' They want everything to fit neatly into its box with labels on it and providing this kind of care doesn't fit in that box, even though that's what works for working people."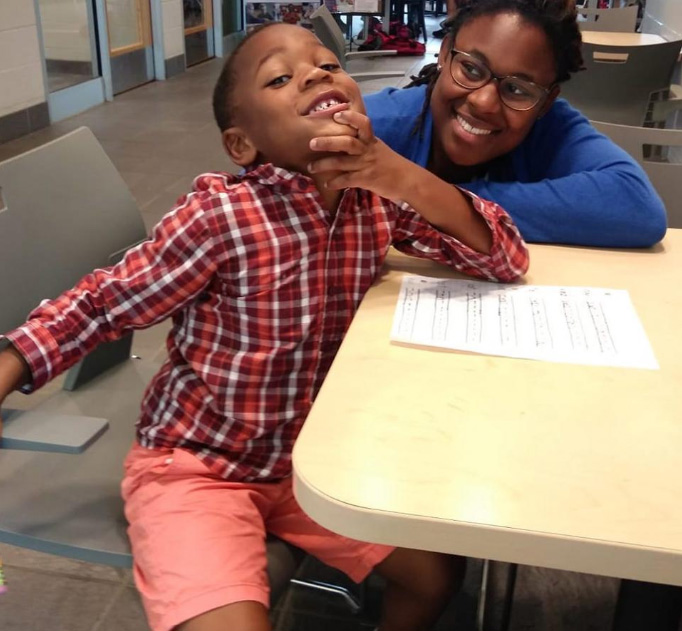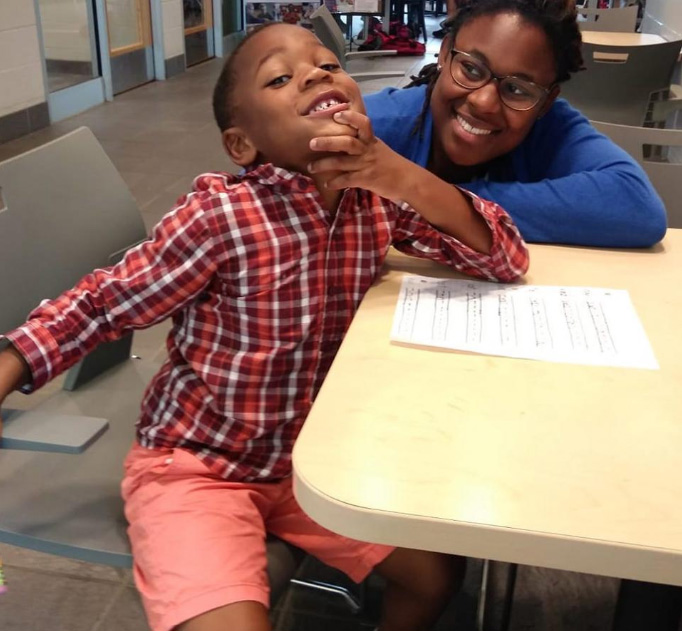 Rosa Marie has been able to bring her dream this close to fruition with the active involvement of her community, from the women entrepreneurs who helped get the furniture and supplies needed to assistance from Mayor Lovely Warren in finding funding and support for its budgeting process.
The unfortunate fact is that building the kind of high-quality creative care Rosa Marie is creating is fraught with plenty of administrative, regulatory and practical challenges. While she hopes that her center can offer a model for others, what she hopes for ultimately is that extended-hour childcare will become the norm.
For that to happen, more than civic engagement will be required. Major changes in policy and federal investment in high-quality childcare and early learning opportunities have to become a national priority to really meet the needs of working families throughout the country.
Some of the current presidential candidates have solid positions on these issues, Shabo says, though it might be hard to know that by what's been discussed on the debate stages. New America has put together a thorough compilation of where the candidates stand on work-family issues, all of which recognize the need for improved policies in these areas.
Because the issues matter to so many people, it's up to all of us to be loud and proud about our desire for work-family policies that make sense and the federal funding to support every family's access to good care, regardless of income or work schedules. It's just the way the world is working now.
---
Resources
Vicki Shabo's excellent articles about the current conversation about work-family issues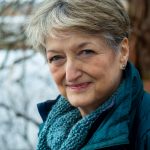 K.C. Compton worked as a reporter, editor and columnist for newspapers throughout the Rocky Mountain region for 20 years before moving to the Kansas City area as an editor for Mother Earth News. She has been in Seattle since 2016, enjoying life as a freelance and contract writer and editor.