Where do you go for the top news in Early Learning at the state level? Check out "5 Questions for the Governor," where we'll explore the top Early Learning challenges and successes in states across the nation. We're thrilled to partner with The Hunt Institute on this new series.
1. The US Census Bureau recently singled out Idaho for having the nation's largest percentage of population growth. Why do you think so many people are finding themselves drawn to Idaho?
Idaho offers an unparalleled quality of life for its citizens. Before the pandemic and our state's economic setbacks, Idaho's economy had one of the fastest growing economies in the nation. Many of the people moving into Idaho are coming from states with higher costs of living and fewer opportunities. Under my administration, we've balanced the reduction of state regulatory burdens and fiscal responsibility, with making targeted investments in education and other areas of state government which are important to our prosperity. All of these factors have made Idaho an attractive place to live, work and raise families.
2. You've identified early literacy as a cornerstone of your education agenda. Why is this a top issue for you as Governor and what are you doing to address it?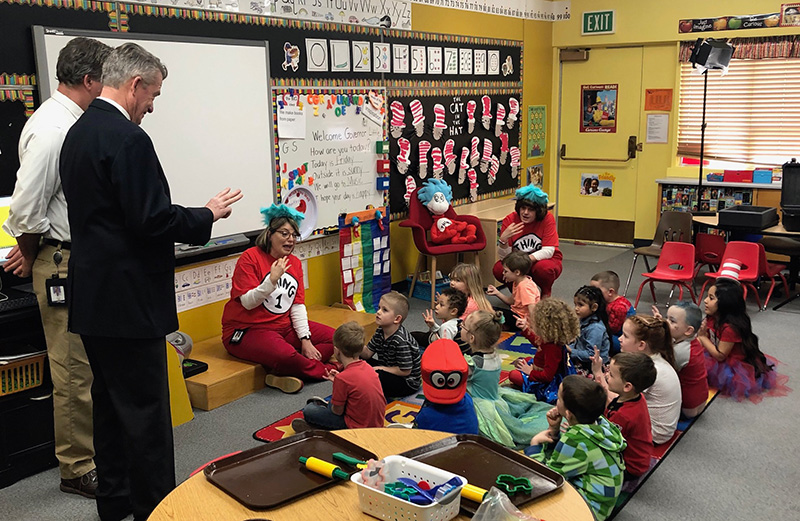 First of all, it's the right thing to do for our students. Literacy is at the foundation of achievement and I'm convinced it's the best education investment we can make for the long-term success of our students. The largest portion of our state's budget is on K-12 education. Those students who read at grade level, particularly by the end of the third grade, are more likely to succeed in other subjects and are more likely to graduate high school on time.
Recognizing this, my first education priority as a new governor last year was to double Idaho's K-3 literacy invention dollars for those students not reading proficiently. For many years, Idaho has had a statewide assessment, the Idaho Reading Indicator (IRI). Although the IRI has been updated a few times over the years, it's hard to overstate the importance of this statewide assessment in monitoring our students' progress and the ability of our educators to determine the proper reading interventions for their students.
3. You recently signed off on the state's first-ever pursuit of federal Preschool Development Grant funding and issued an executive order creating the Idaho Early Childhood Advisory Council. How do these actions complement your overall agenda for improving the lives and livelihoods of Idahoans?
I'm very excited about this opportunity. With early literacy as my number one education priority, early childhood education and greater opportunities for our students to be school-ready will ensure more students are on track to read in those early years. We know that students who receive high quality early childhood opportunities are on track to learn throughout their school careers.
This grant will allow our early childhood leaders the opportunity to survey this landscape in our state, and strategically support and improve Idaho's early childhood infrastructure. The economic and educational impacts of this effort cannot be overstated and I'm eager to see the work of the Idaho Early Childhood Advisory Council, which is helping oversee this grant.
4. As a largely rural state, what special challenges does Idaho face in ensuring high quality education for all children, and how is the administration working to overcome the challenges?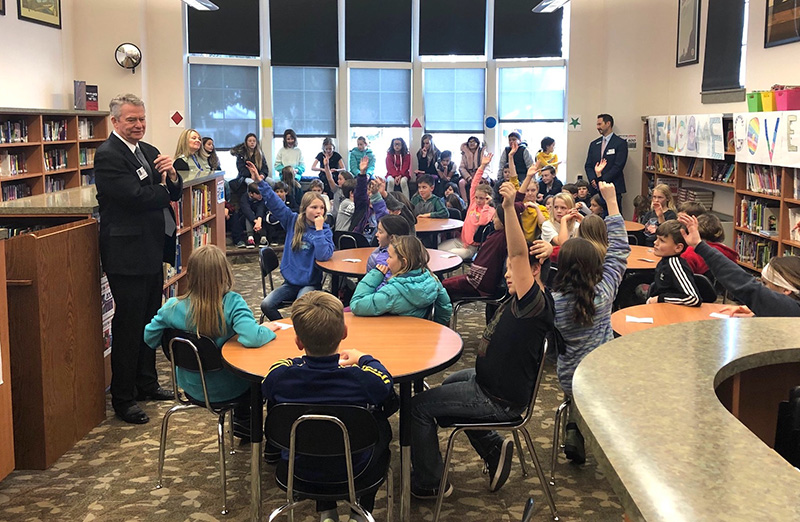 Rural schools are where Idaho's constitutional obligation for educating our students is really tested. I am a product of rural Idaho and know these challenges firsthand. Rural communities have challenges when it comes to funding their schools. Retention of quality teachers and support staff is a constant challenge, particularly for border communities. Internet connectivity and CTE opportunities are other potential barriers.
One area of focus in my first year is on efforts to recruit and retain educators, beginning with starting teacher pay last year and extending to our veteran teacher salaries this year. This increased state support benefits rural and smaller districts, with fewer resources to attract and keep their most effective educators.
5. You have two adult sons and five grandchildren. How have your experiences as a father and grandfather influenced your approach to governing?
My grandchildren are sixth generation Idahoans. This makes the job more rewarding and ignites my passion to make Idaho the best possible place for them and future generations of Idahoans.