Because we can't take our Early Learning Nation Studio on the road during this time, stay tuned as ELN recaps Top Takeaways from important conversations, panels, town halls and virtual events from the Early Learning field. 
Read them all
 and
join the conversation! And visit our 
Early Learning Nation channel
 on YouTube for interviews with leaders from education, child development, business, politics and more.
---
On Wednesday, October 14,
Home Grown
, a national funders collaborative focused on improving the quality of and access to home-based child care, hosted a web-event,
Measuring Emergency Funds' Impact in COVID-19,
to discuss preliminary data from its Home-Based Child Care Emergency Fund provider surveys. The background: In April 2020, in response to the COVID-19 pandemic, Home Grown created the Home-Based Child Care (HBCC) Emergency Fund with $1.2 million to catalyze the development of regional funds that provide direct financial support to home-based child care providers, both licensed family child care and family, friend and neighbor caregivers. Webinar participants discussed the emergency fund design, data collected from over 1,200 providers, and reflections on the impact of these funds. This event coincides with the release of
three preliminary reports
that analyze provider surveys collected via the fund.
Natalie Renew,
Director of Home Grown, welcomed the following guests:
Barbara Chow, Director of the Education Program at the Heising-Simons Foundation
Eva Simonsson, Director of Communications, Outreach and Public Relations, Community Resources for Children
Jacqueline Wisniewski, Owner of Soaring Wings Child Care & Preschool
Ana Isabel Gabilondo Scholz, Program Evaluator for La Red Latina de Educación Temprana
Julieta Baxin Pucheta, Home-based care provider (via pre-recorded video)
The top takeaways from the conversation:  
1.

Home-based child care providers are struggling during the pandemic.
Most have remained open to serve essential workers; 87% of licensed family child care providers and 65% of informal caregivers in the Home Grown sample continued to operate during the pandemic. However, they are operating with reduced enrollment and therefore reduced revenue while adding new costs to clean and sanitize their space and purchase protective equipment. Providers used HBCC emergency funds to pay for basic needs that allowed them to stay open, including cleaning supplies, food, housing and utilities. Jacqueline Wisniewski shared that she has been open throughout the pandemic and hasn't taken any time off, she described her need for emotional support during this challenging time. As the pandemic continues, support is required to sustain providers and the home-based child care sector, which is critical to our workforce.
2.

Reliance on family, friend and neighbor caregivers is increasing despite very limited access to public support.
Ana Isabel Gabilondo Scholz described the excitement in her organization, La Red Latina de Educación Temprana in Minnesota, when they read the Home Grown grant solicitation that included support for FFN caregivers.
National data indicate that reliance on relative caregivers is increasing
during the pandemic. Ms. Gabilondo Scholz explained that many of these caregivers are not included in state child care systems and therefore have limited access to
CARES funding opportunities
and were unable to access federal relief programs like the
Paycheck Protection Program
. Julieta Baxin Pucheta, a FFN provider who cares for children in her home, outlined that she does over 80 hours of training a year in order to support the children and families she served but struggles to meet basic needs like food and housing costs.
3.

Philanthropic organizations played a crucial role in meeting the immediate needs of providers during the pandemic.
Home Grown funders recognized that the crisis of COVID-19 was unlike any other in modern history, and that the response would need to push boundaries and roles.
a. In particular, this group of funders decided to make direct assistance available to providers by partnering with local intermediaries and matching funders.
b. Home Grown published an Emergency Fund Toolkit to guide local communities in creating their funds focused on three key goals: sustaining the supply of home-based child care; meeting the child care needs of essential workers; and stabilizing the economic and housing status of providers.
c. Following an application process, Home Grown partnered with 13 regional organizations who secured an additional $1.2 million in matching funds from 18 local funders across 12 states, and enabled expedited deployment of funds to more than 1850 providers who serve 8100 children.
4.

Significant federal action is needed to maintain the nation's supply of home-based child care, both through the pandemic and beyond.
Actions of philanthropy alone can't solve the crisis decimating this sector. The economic realities of the pandemic are exacerbating the issues that had already weakened the child care sector namely decades of under-investment. To rectify this quickly worsening situation, we need federal action to make a significant public investment in the future of our nation's children and our economy. Democrats and Republicans alike recognize the importance of child care to our nation's workforce. Children, families, and early educators cannot wait any longer.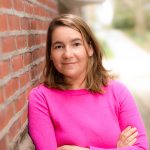 Natalie Renew is the director of Home Grown, a national initiative committed to improving the quality of and access to home-based child care. She is an early childhood professional with more than 15 years of experience in the nonprofit and social service sector supporting children and families furthest from opportunity. Prior to joining Home Grown, Renew led the expansion of the early childhood education group at Public Health Management Corporation in Philadelphia. She has overseen the development of large programs, secured sustaining funding for major initiatives and supported local systems change in the early learning sector. Early in her career, she worked in child welfare and food access.