Where do you go for the top news in Early Learning at the state level? Check out "5 Questions for the Governor," where we'll explore the top Early Learning challenges and successes in states across the nation. We're thrilled to partner with The Hunt Institute on this series. Read them all.
---
1. You recently announced the creation of a new position and the hiring of an Associate Secretary of Early Childhood Support at the Department of Education. This position will oversee both the Office of Early Learning and the Office of Child Care Licensing, which recently moved to the Department. Why did you feel these changes were needed and what do you hope to see as a result?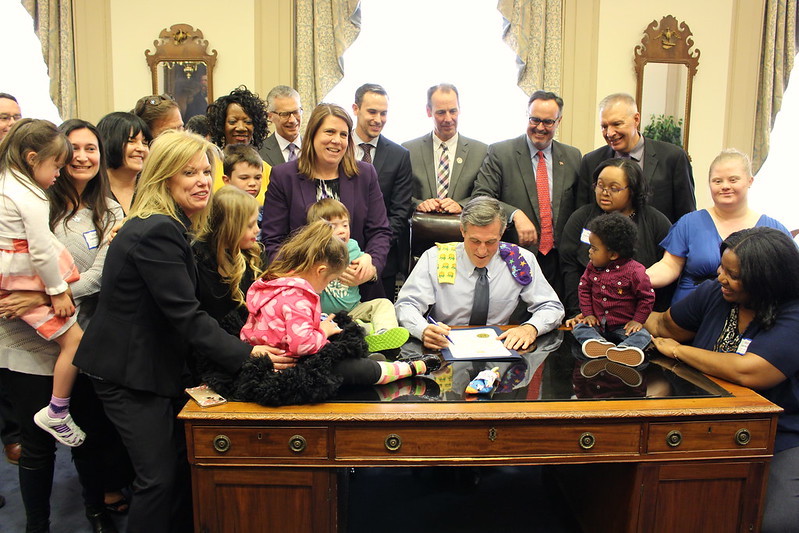 Like many states, Delaware's early childhood governance system has been fragmented. With the help of the General Assembly, we were able to consolidate two major pieces within the Department of Education. It became clear to us that to further this work, we needed an Associate Secretary level role to lead this and further consolidation efforts. We owe it to providers to make sure government is most effectively working to support them in the critical work they do every day. We were thrilled to have Yvette Sanchez Fuentes join our team in this important role.
2. In response to the COVID-19 pandemic, the administration created an enhanced reimbursement program to help child care providers stay afloat through the pandemic. How is the solvency of the Delaware's child care industry linked to the strength of the state's economy?
Early in March, it became clear to us that we could not respond to this pandemic without the help of our child care providers. We had to balance the need to lower group sizes and increase health and safety protocols with the need to ensure our frontline and essential workers had child care. We worked with members of the General Assembly and our team across state government to create the enhanced reimbursement program to support our child care industry.
In the first few months, over 500 child care homes and centers chose to remain open and received enhanced reimbursement to meet the added staffing and health and safety protocols. We have continued to support child care centers and homes with enhanced reimbursement, and it has helped ensure families have access to child care during this pandemic.
3. Your father was a career educator. How has his work informed your approach to education policy in Delaware – and to early childhood in particular?
My father was a strong believer in the importance of early childhood education, particularly for disadvantaged children. My administration has put those children first. From creating the first weighted funding program for low-income students and English learners, to creating a student loan forgiveness program for educators in high needs schools and subject areas, to investing in academic coaches and mental health supports for our most vulnerable students, we have prioritized lifting up every child.
This year, we plan to propose to the General Assembly legislation to increase funding for elementary school students with special needs and commit to a permanent funding structure for disadvantaged students. In the coming years, we've also committed to double the amount of funding towards state-funded pre-k seats. These are investments that will lead to better outcomes for our children and for our state.
4. The First Lady is leading the First Chance Delaware initiative. What is this initiative and why is it important for the administration?
First Chance is an effort to focus on three main areas to lift up our children in Delaware: ending childhood hunger and expanding access to nutritious food for low-income children; promoting learning readiness through literacy, health and parent-child engagement programs; and advancing the recognition of and response to adverse childhood experiences. Each of these three pillars is vital to our goal of every child graduating ready for their future. First Chance is even more critical in the face of this pandemic, so that we can effectively respond to the needs of all children and families.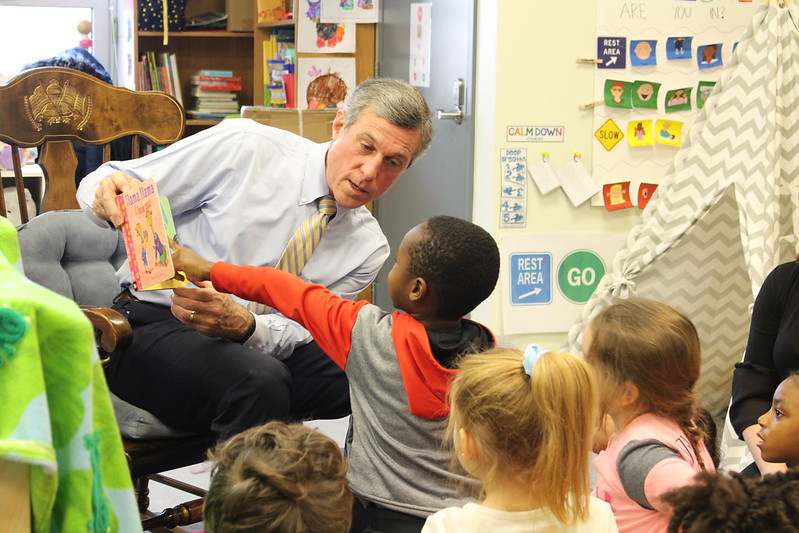 First Chance recently announced the recipients of First Chance awards, recognizing many that have been critical to keeping our children fed during this pandemic. As we look towards life after this pandemic, this work could not be more important to make sure all children have what they need to be successful.
5. As education continues to be a priority, what are your greatest hopes for the children of Delaware?
My greatest hope is that every child graduates from high school with the option to choose to go on to higher education or into the workforce. In order to do this, we must ensure all of our students are reading on grade level by third grade, proficient in math by the end of middle school, and given the individualized supports needed to be successful.
We have many schools in our state that are doing incredible work, from Frederick Douglass Elementary in Seaford to Etta Wilson Elementary in Newark. Our focus is to ensure every single child is successful. This is the most important work we do as a state, and I will do everything in my power to continue to support children, educators and families.