After signing a $1.9 trillion relief bill into law, President Joe Biden is taking on his next big policy priority: repairing and rebuilding the country's crumbling infrastructure. That might quickly evoke images of dam walls being patched or roads being repaved. But in announcing his plan and what's in it on March 31,
Biden said
, "Even before the pandemic, millions of working families faced enormous, enormous financial and personal strain trying to raise their kids and care for their parents at the same time." He promised his infrastructure plan "is going to help in big ways."
Women have seen their labor force participation rate fall 2.2 percent during the pandemic, compared to 1 percent for men, nearly all of it driven by mothers. Without child care, they will struggle to return to work. "There is no economic recovery without child care." Melissa Boteach, Vice President, Child Care/Early Learning, National Women's Law Center
Indeed, the plan prominently includes child care. In what the White House is promising will be the first of two big packages, Biden's infrastructure plan would spend $25 billion on building and upgrading child care facilities to ensure there are more slots for children who need them. "Lack of access to child care makes it harder for parents, especially mothers, to fully participate in the workforce," the White House plan
says
, "hurting families and hindering U.S. growth and competitiveness." The White House has
promised
that the second package will include even more significant investments in the child care system. It might sound odd to call child care infrastructure. But to advocates, it's the perfect way to think about it. "Infrastructure is the thing that makes our country a place where families can thrive, people can go to work," said Katherine Gallagher Robbins, director of child care and early education at the Center for Law and Social Policy. "Clean air, clean water, bridges and roads, all of the things we know that we need to provide." Child care is in that group, too. Child care is infrastructure in both a literal and metaphoric sense. One of the many problems parents face when trying to find care for their children is simply squeezing them in to an available spot.
More than half
live in child care deserts, where there are either no child care centers or so few of them that there are three times as many young children as available lots. That means the country desperately needs to increase capacity, which necessitates building more physical spaces. "There have to be high-quality facilities to ensure that children can learn and grow," said Melissa Boteach, vice president for child care/early learning at the National Women's Law Center. Senator Elizabeth Warren, who centered much of her run for president in 2016 on a universal child care plan, has now teamed up with four other Democratic senators to introduce
a bill
that would provide new federal funding to upgrade facilities and support providers who open new ones. As crucial as the physical buildings are, someone also needs to be inside those new facilities to provide care. "People understand that there are people…behind building those roads and bridges," said Myra Jones-Taylor, chief policy officer at ZERO TO THREE. "The same goes for child care. You can build beautiful facilities, but if you don't have highly skilled, adequately compensated caregivers and educators then you've built that for nothing." Providers and educators, then, are also part of creating more physical child care slots. On a larger level, child care is infrastructure because it's a public good that upholds the rest of the economy. There's a phrase that's recently become ubiquitous: "child care is the work that makes all other work possible." Just because it's common doesn't mean it's not true. "If you don't have the scaffolding of care holding us up," Julie Kashen, director for women's economic justice at The Century Foundation said, "we will not be able to build the economy." People can't go to jobs building roads and bridges if there's no one to watch their children. "Child care needs to be reconceptualized as the public good that it is," Boteach said. "It's a public good that all of us depend on even if we don't directly use it." We all pay for roads and waterways we may not personally need to ensure goods and people can get where they need to go. We pay taxes to fund public schools to make sure the next generation is well educated and cared for. Child care is no different. It's a service that allows people to get to their jobs, as well as one that helps educate the next generation of citizens. This was all true before the pandemic. And yet child care was a "broken system," Jones-Taylor said. "We had big, gaping potholes in the infrastructure of our child care system." It costs parents
more than they typically spend
on food, healthcare, or, in many places, even housing, and yet providers themselves make
poverty wages
. An inability to find or afford child care was often an impediment to parents going to their jobs, much like a collapsed bridge on their route, long before Covid-19.
The country has recognized that child care is infrastructure before. During the wartime effort of World War II, the government
spent federal funds
meant for infrastructure on building, staffing and running a national network of child care centers that were open to all. It was highly successful, offering children a high-quality, nurturing environment and allowing their mothers to enter factories while their husbands served abroad. Now the Covid crisis has once again pushed the issue into the center of the conversation. "Over the past year there's been a wakeup call about what care work really means for our economy, why it's so essential," Boteach said. As child care centers shuttered and schools sent children home to learn remotely, mothers have had to
significantly pull back
from paid work to care for them. "It's made it abundantly clear both to parents and non-parents how important it is for kids to have a safe, healthy place to be so you don't have to worry about them when you're going to work or school," Gallagher Robbins said. The conversation about child care, then, has intensified significantly. "We've never seen this focus on child care," Jones-Taylor said. For many lawmakers and the American public, however, this is a new way of talking about and thinking about child care. While the 2009 stimulus package included some
supplemental funding
for child care, the core of it was more traditional infrastructure investment, with a focus on manufacturing and construction jobs, things like repairing bridges or installing clean energy sources. In those jobs "we picture a white man in a hard hat," Kashen said. But this time it's important to also include care jobs held predominantly by women of color. The pandemic may have shifted that hardhat mindset. "The public is thinking about child care in a really different way," Gallagher Robbins said. "They are thinking about it as one of the systems that undergirds how everything works in our country."
"The public is thinking about child care in a really different way. They are thinking about it as one of the systems that undergirds how everything works in our country." — Katherine Gallagher Robbins, Director, Child Care and Early Education, the Center for Law and Social Policy
It was always essential. But it will be absolutely crucial to ensure parents have child care as the country recovers from the pandemic. As Boteach pointed out, in February 2020 women were able to celebrate reaching a milestone: they
made up
exactly half of the workforce. Now they've fallen far behind. Women have seen their labor force participation rate
fall 2.2 percent
during the pandemic, compared to 1 percent for men, nearly all of it driven by mothers. Without child care, they will struggle to return to work. "There is no economic recovery without child care," Boteach said. The pandemic may have forced a reckoning around child care, but advocates don't want to simply return to the way things were before the crisis started. "The goal is not to go back to an inequitable status quo," Boteach said. So there's excitement about Biden talking about child care and putting down a marker on spending money to build out more spots. "It's unprecedented," Kashen said. But advocates warn that one piece of the equation can't be addressed alone if we're going to solve the entire problem. Families have to be able to find a child care spot, certainly. But then they have to be able to afford quality care while at the same time providers earn good wages and decent benefits. Quality can't be divorced from "treating caregivers and early educators with the respect and dignity that they deserve," Boteach said. "These policies have to work for the child care workforce, they have to work for parents, they have to work for babies and young children," Jones-Taylor said. There is
some concern
that by only including funding for literal child care infrastructure—such as building centers—in the first package and relegating everything else into an not-as-yet outlined second bundle, the political will will fizzle out and creating a robust child care system will be left behind, unfinished. They've therefore launched a coalition to make sure the whole package gets through. "We just want to make sure that it gets done," Jones-Taylor said. The
#CareCantWait coalition
, which includes the National Domestic Workers Alliance, TIME'S UP, and many others, plans to spend $20 million on radio ads and grassroots actions in key states. The good news is that there have been recent glimmers of bipartisan interest in supporting child care. The Childcare is Essential Act that the House
passed
in July to send $50 billion in stabilization money to the sector received
18 Republican votes
. That indicated that House Republicans were "saying, 'We think it's important to invest in the child care system because we understand how crucial it is to the economy," Boteach said. Even the Chamber of Commerce
voiced support
of the bill. Not to mention that the pandemic's decimation of child care and school options has not spared Republican voters. Everyone has felt this pain. "Parents do not see this as a red and blue issue," Jones-Taylor said. "Working parents desperately need child care." The idea that child care is infrastructure, then, "is more salient now than it's ever been," Boteach said.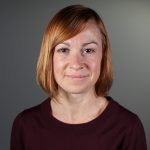 Bryce Covert is an independent journalist writing about the economy. She is a contributing op-ed writer at the New York Times and a contributing writer at The Nation. Her writing has appeared in Time Magazine, the Washington Post, New York Magazine, the New Republic, Slate, and others, and she won a 2016 Exceptional Merit in Media Award from the National Women's Political Caucus. She has appeared on ABC, CBS, MSNBC, NPR, and other outlets. She was previously Economic Editor at ThinkProgress, Editor of the Roosevelt Institute's Next New Deal blog, and a contributor at Forbes. She also worked as a financial reporter and head of the energy sector at mergermarket, an online newswire that is part of the Financial Times group.