Where do you go for the top news in Early Learning at the state level? Check out "5 Questions for the Governor," where we explore the top Early Learning challenges and successes in states across the nation. We're thrilled to partner with The Hunt Institute on this series. Read them all.
---
1. Your 2020 State of the State address included a focus on early literacy development, including an investment of $70 million, and your 2021 address continued to shine a light on education. Why is early literacy a top priority for the administration?
Literacy is a top priority because we know that so much of our success in K-12 hinges on building better readers. In the past, we've had an environment of "too little, too late" when it comes to helping kids before they pass the third grade, which is recognized as a milestone for reading development. To better prepare students for the fourth grade, my administration has implemented phonics-based instruction – a method that is proven to help students read on grade level. This continued focus on literacy will help Tennessee students succeed in life beyond the classroom.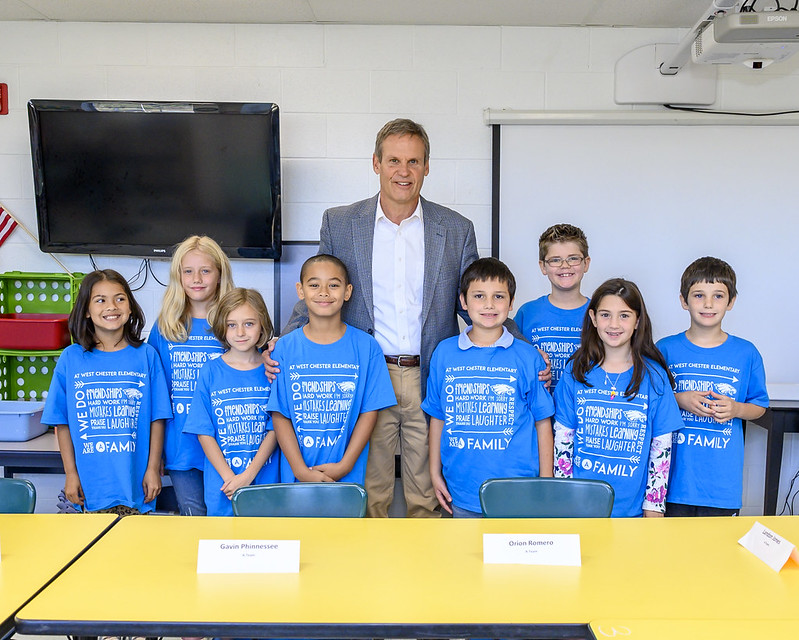 2. The Tennessee Fosters Hope program establishes a statewide collaborative engaging state agencies, community organizations, the business community and houses of worship to elevate high quality care and opportunities for children impacted by foster care and adoption. How do you see such an effort contributing to the overall well-being of Tennessee?
A top priority of our pro-family agenda is making sure every child has a safe, loving and permanent home, and Tennessee Fosters Hope is a big part of that. It's my hope that by joining forces with the faith community and trusted partners like Tennessee Kids Belong and Show Hope, we will strengthen support for foster families and increase quality care for children who need it most. This public-private partnership will have a lasting impact and make Tennessee a national leader in fostering and adoption.
3. Under your leadership, the state was named the number one best fiscally managed state in the country, best business climate in the U.S., number one in the nation for advanced industry growth and the best state for small business growth. How do you see education supporting these outcomes?
Tennessee has a long tradition of being a well-managed, fiscally-conservative state, and there's no question that our strong commitment to education plays a significant role in this economic success. When our children have access to a quality education, they have more opportunities to learn skills and pursue meaningful careers, no matter their background. By increasing education opportunities in our state, we'll improve workforce participation and maintain Tennessee's strong economic position.
4. What has been the biggest educational challenge the state has faced during the pandemic and how have you sought to address it?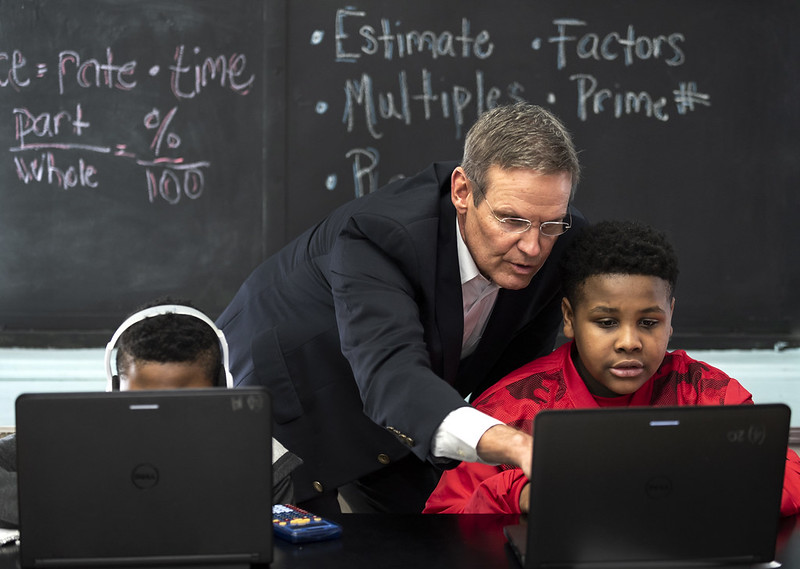 COVID-19 caused immense disruptions for our students and complicated every aspect of education in Tennessee. Our students were facing staggering learning loss after time away from the classroom, so we called for an historic special session and proposed bold solutions to intervene and improve literacy efforts.
We know that in-person learning is safe, and it's the only way our students will get back on track after significant learning loss. Now, all 147 school districts in our state have returned to in-person learning, and we are working to ensure that is once again the standard in Tennessee.
5. As a seventh-generation Tennessean, what are your greatest hopes for the young children and families in your state?
It's my hope that through our bold education proposals and pro-family agenda, we will make our state a place where all Tennessee children and families can thrive for the long term.