Where do you go for the top news in Early Learning at the state level? Check out "5 Questions for the Governor," where we explore the top Early Learning challenges and successes in states across the nation. We're thrilled to partner with The Hunt Institute on this series. Read them all.
---
1. You have released a Blueprint for Public Education that looks to build a 'future-focused educational system.' How do you see early childhood as part of this system?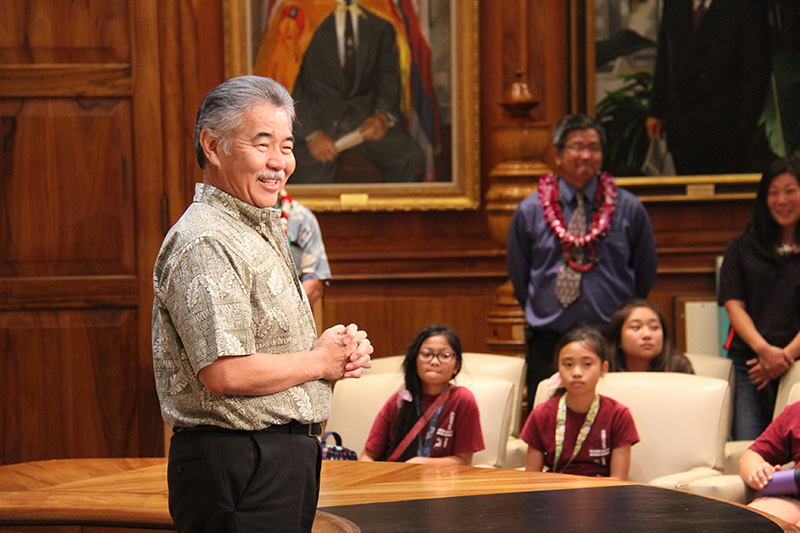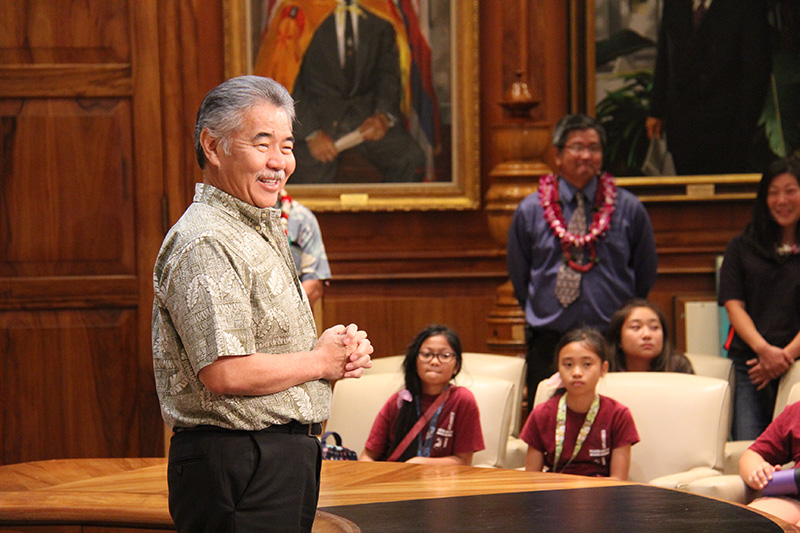 The Blueprint for Public Education sets bold aspirations for the future of Hawai'i's public education and is meant to guide and align educational strategic plans, including the Board of Education/Department of Education strategic plan and the plan submitted to the U.S. Department of Education under the Every Student Succeeds Act. The Blueprint is also meant to shape education policy for schools and students, specifically striving to expand access to high quality early childhood programs to those most in need. Early learning is woven throughout the Blueprint and aligns with the Executive Office on Early Learning's Early Childhood State Plan with goals to improve student, educator and system success. We know that a child's brain grows most rapidly during their first five years of life, with lasting impacts on their overall ability to learn and succeed. Economic status should never pose a barrier to quality early childhood learning in Hawaiʻi.
Both plans include expanding availability and access to high quality early childhood education, targeting those who are most in need. In 2017, only 2.4 percent of the state's four-year-olds were in publicly funded preschool programs. We have continued to expand access each year, opening 10 new preschool classrooms last year. We know investing in high quality early learning experiences will ensure that our children and their families build the foundation for a successful future.
2. Many of your education messages have highlighted the Hawaiian concept of kina'ole (doing the right thing, the right way, at the right time). How does this concept relate to your thinking on the value of early childhood education?
Kina'ole means I will do the right thing, in the right way, at the right time, in the right place, to the right person and with the right feeling, the first time I do it. Early childhood education is our opportunity to do the the right thing at just the right time: the time of development that is most critical. By valuing early childhood education, we are doing right by our children, setting them on the path.
Hawai'i's state plan for early childhood sets the foundation for an early childhood system that supports Hawai'i's children prenatal through age eight. The state plan goes beyond academics and includes children's health, safety and well being, as well as family partnerships.
3. In January 2019, along with state leaders, you launched Hawai'i's first-ever Early Childhood State Plan. How has the creation of such a comprehensive plan, with agreement across state government leaders, been instrumental to improving the lives of keiki and their families?
Hawai'i is home to more than 100,000 children under the age of six all needing care with so many parents in the workforce. The Early Childhood State Plan sets a foundation to ensure that all keiki develop to their fullest potential, and that all communities support our keiki. This new plan will drive collective action to improve the lives of our children, families, and communities by preparing our keiki for the future.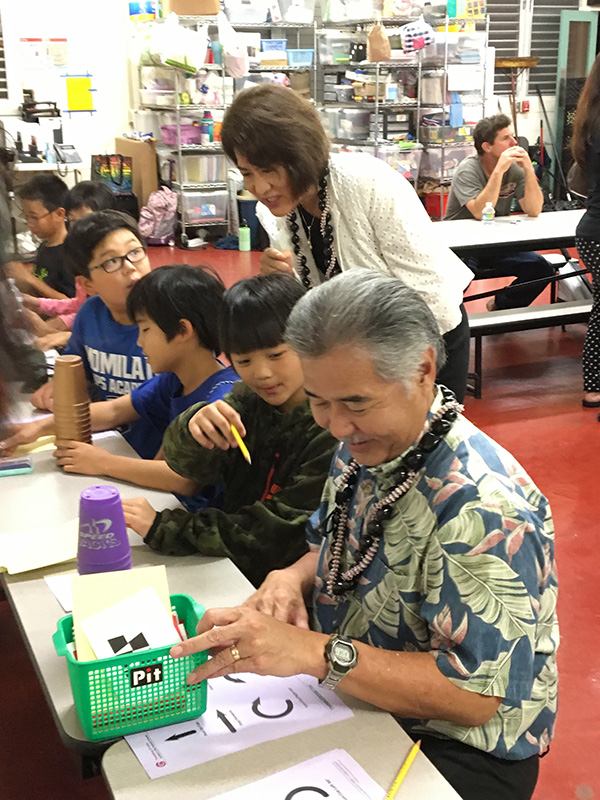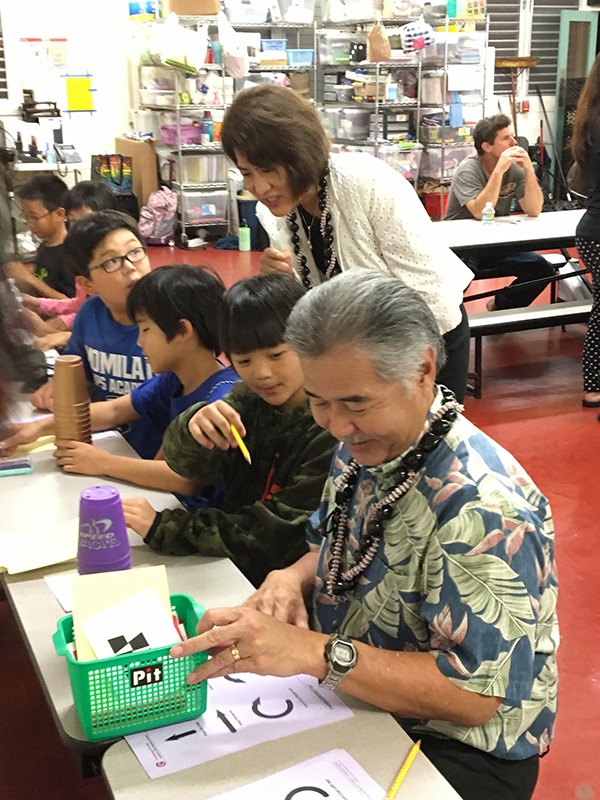 Hawai'i recognizes that to truly make a difference in our children's lives, we need to develop a support system that addresses their holistic needs, starting from the earliest years and continuing throughout their educational career. This has become even more apparent during the COVID-19 pandemic. Having a plan like this in place has further helped strategize efforts by the state, counties and communities through the guiding direction of the plan's shared priorities. As a result, all programs were able to coordinate and better respond to the needs of our children and families during the pandemic.
4. You have advocated for a universal, statewide, high-quality public preschool system that will provide every child in Hawai'i an early learning experience. How do you see this supporting the state as we emerge from the COVID-19 pandemic?
Preschool and other learning opportunities help children gain essential life skills, prepare them for their academic career and lifelong success. In Hawai'i, we know that a high-quality learning environment in the preschool or early childhood years, does right by our children. These environments support children's academic learning, social-emotional development and overall well being.
Recognizing that many of our families are facing unprecedent hardships due to the COVID-19 pandemic, and that children are losing opportunities to take part in in-person learning environments, it is more important than ever to emphasize the benefits these learning experiences provide. To help answer this need, the Department of Human Services is assisting eligible families to better afford preschool for the 2021-2022 school year through the Preschool Open Doors program. This subsidy program will help support our most vulnerable keiki and families by providing children the opportunity to attend preschool and gain essential skills.
5. You're the father of three children. What lessons has parenthood taught you that you've been able to apply as governor?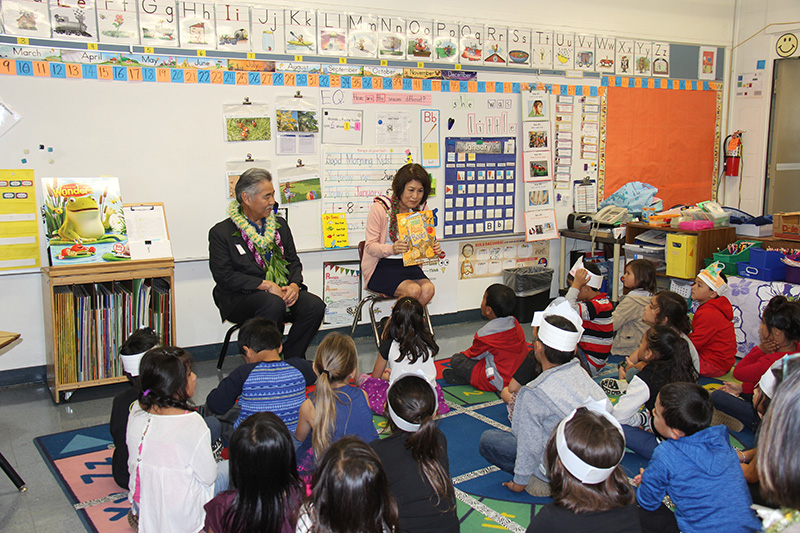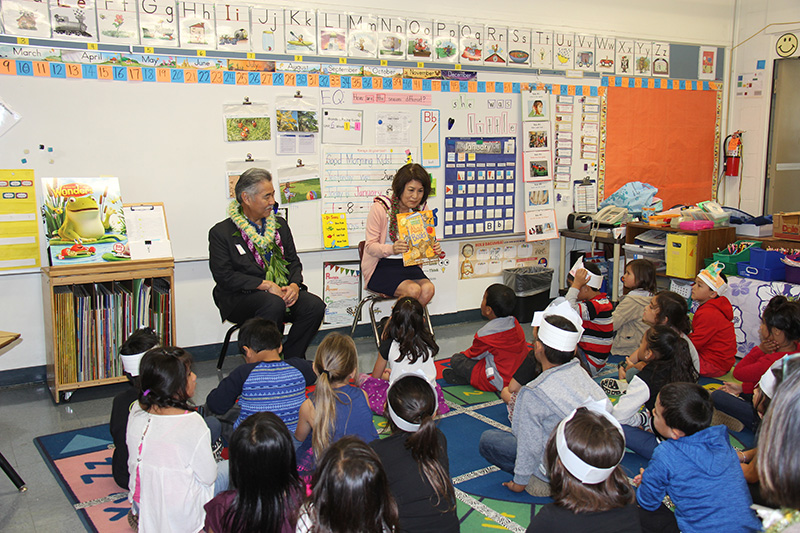 Any parent will tell you the same thing – becoming a parent will shift your own perspectives and teach you the most valuable lessons to be applied throughout your life. Experiencing parenthood, especially with the First Lady who has been a passionate life-long educator, only emphasized the importance of universal early childhood development and learning.
Professionally, Mrs. Ige served as a vice principal of Kanoelani Elementary School, and prior to working in school administration, was a 3rd grade teacher for over 10 years. Drawing from both of our experiences, we knew that early exposure to reading and reinforcement of literacy skills were crucial components for a foundation of sustained success. For that reason, the values that are embedded in Hawaiʻi's Blueprint for Education include a vision for collaboration among educators, families and communities to encourage skills such as early literacy and developing early identification of individual passions. For the First Lady's ʻOhana Readers, the Hawaiʻi Library System partnered with the Dolly Parton Imagination Library to distribute books to disadvantaged keiki on Kauaʻi to hopefully help nurture curiosity and perpetuate a love for reading.
All photos were taken pre-pandemic.