Leah Austin, Ed.D., president & CEO of the National Black Child Development Institute (NBCDI) spoke with Early Learning Nation magazine about the organization's strategic direction as well as her personal journey.
How did NBCDI arrive at its Eight Future Outcomes?
NBCDI's Eight Future Outcomes are the result of years of reviewing academic research, engaging in national and statewide advocacy, and listening to the needs of our National Village Network. We learned from the lived experiences of parents of young Black children who are actively working to secure a better future for their families.
NBCDI's Eight Future Outcomes
We envision a world where every Black child:
Is born at a healthy weight
Attends a school that affirms and expands them
Enjoys meals with vegetables
Hangs out on a safe and appropriate Internet
Has books and toys that reflect who they are and can be
Breathes clean air and drinks clean water
Is seen as a child
Lives and plays in a safe community
Our Eight Future Outcomes reflect the well-being, culture and perspective of Black children, including the positive attributes they bring to the classroom, how they see themselves and, more broadly, engage in a global society. These outcomes motivate the work of NBCDI and will be an important guidepost to create a world that experiences the strengths Black children have to offer. Our current stubborn racist systems and constructs must be dismantled.
How will you measure progress toward these goals?
We will provide resources and tools to our members and partners, host events and advocacy opportunities to ignite movements, and mobilize around creating an equitable and just future for Black children and families. Ultimately, we want to build a network of millions of NBCDI members that are thought partners, organizers and informed advocates that mobilize around our Eight Future Outcomes and our mission to improve and enhance the lives of Black children and families through education and advocacy.
That's how we plan to measure progress: if people are noticing our work, sharing our resources and social media posts, mentioning us in thought leadership pieces, referencing our op-eds and publications and joining our efforts. We want to see changes in Black children's actual experiences in childhood, which the data and indicators will show are evidenced with significant improvement across our eight outcomes; that is the benchmark of progress for us.
👉 "Leadership Is a Set of Actions, Not a Title" (GlobalMindED)
What changes has NBCDI undergone in the wake of the pandemic?
Black and brown people experienced higher fallout from the pandemic from increased rates of infection, lack of access to quality childcare and unsafe working conditions. Many of us still showed up to our professions, day-in and day-out, but without the sick time and other adequate support to make it through the pandemic and adjust afterward. Now Black and brown people are disproportionately impacted by inflation, the inability to return to the same level of employment, rent, and interest rate hikes and lack of quality child care. The pandemic amplified our work and purpose.
What about George Floyd's murder?
George Floyd's murder was agonizing, inhumane and dastardly, but unfortunately not rare. The murders of Black children, men and women because of systemic racism plague our nation. NBCDI as an organization was born out of the Civil Rights era, and it is unfathomable that we need to intensify our efforts to advocate for racial justice half a century later. We have made significant strides toward equality and are experiencing some setbacks, but more partners and allies are involved, which has helped tremendously to maintain momentum.
Most of my staff are parents, and we are all children and siblings, so these tragedies hit close to home for us personally and professionally. While we acknowledge the mental toll, and I encourage my staff to prioritize self-care and take time to process, we are more motivated than discouraged about our ability to effect change. We feel a sense of urgency like never before, which may be the most significant change.
What is NBCDI's National Village Network? How do the sites in the network communicate and collaborate?
Our National Village Network is the heart of NBCDI. In more than 24 communities across the nation, these volunteer-driven villages partner with children, families and community-based organizations to implement culturally relevant and evidence-based programs promoting literacy, health and wellness and parent engagement, while advocating for better, stronger and more effective policies for Black children ages birth to eight at the local, state and federal level. The network celebrates the strengths and talents of Black children by fostering a sense of community and belonging, where Black children feel supported and valued.
Our job at the national level is to ensure the Network has the channels and resources they need to communicate and collaborate. That's why we convene our Village Network regularly, providing time and space to share experiences, brainstorm ideas and troubleshoot challenges.
What are the plans for National Black Child Development Week (NBCDW), June 5-9?
NBCDW is a time to raise community awareness about important issues impacting Black children and families. During NBCDW 2023, the National Village Network will host a series of events to celebrate the pillars of the Black community by honoring leaders who champion NBCDI's Eight Future Outcomes.
How about the conference in October?
For the past 52 years, the NBCDI National Conference has convened families, educators, advocates, policymakers, and more to fellowship, brainstorm, advocate, educate, and fight for equity, equality and justice for our children and families. This year's conference is in Charlotte, N.C., October 13-15, 2023.
Our conferences provide rich opportunities for everyone to engage, recharge and rally around policies and educational advancements for our earliest learners. This year's theme is Unleash the Promise and Genius of Black Children and Families. Our main sessions will highlight women and men in the early childhood education space who are moving the needle on our Eight Future Outcomes. We want folks to work alongside us as we convene around these goals and learn from one another as advocates for Black children and families.
👉 Sign up now for NBCDI's National Conference
What do you wish more people understood about Black children?
Oftentimes, across public discourse in literature, film and media, Black children are painted in an adversarial light. The stories that are told about Black children are stories of struggle, trials and tribulations. Our nation needs to understand the inherent brilliance, unfettered joy and everlasting prosperity that Black children possess. Our new vision for NBCDI will focus less on deficits and more on our commitment to highlighting the assets Black children bring to our communities.
What are the most promising opportunities for this approach?
Black children are an important part of our nation's future. Along with Hispanic children, they will make up the majority of our nation's future workforce and bring their unique talents, knowledge and expertise to our ever-changing economy. As such, it is our job to advocate for the rights of Black children now, so they can live prosperous lives in the future.
Despite the challenges of systemic racism that plague our country, Black children continue to prove their ability to lead happy lives —achieving everyday milestones and making important contributions to American society. In many ways, their success can be attributed to the unwavering support of their families and communities who provide them with the necessary love and guidance to navigate a world that often marginalizes them and threatens their very existence.
What are some stories from your own childhood that inform your work today?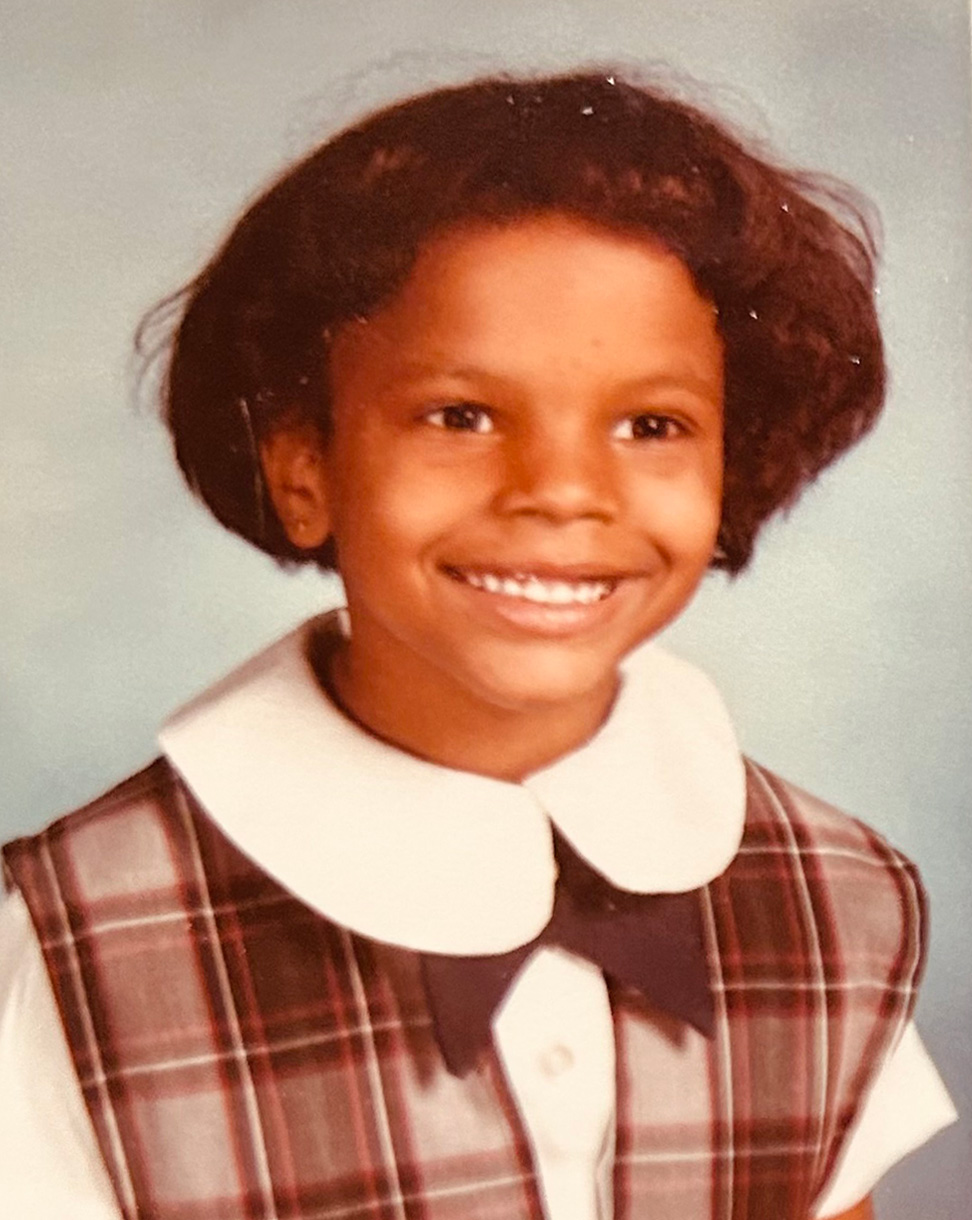 I spent time with my dad's family in Bowling Green, Ky. every summer until I was 12 years old. The time spent with my Aunt Ersa was pivotal in creating the person and professional I am today. Aunt Ersa was a third grade teacher and helped me define what it truly means to be an educator. She was confident, knowledgeable, serious and well-dressed! She would never say, "I'm just a teacher." For her, being a teacher should be the most highly regarded profession, comparable to a lawyer, doctor or politician. With this insight I also became an educator, teaching kindergarten, first and third grade during the earlier part of my career. I left the teaching profession with a deep understanding and admiration for teachers and students. I'm imprinted by my classroom experiences.
So, in every role I've held since, I've considered that point-of-view and made it my mission to consider the impact my work will have on educators and children. At NBCDI, one of our outcomes is that every Black child has access to schools that affirm and expand them. This is how we define a high-quality education. We want all children to have educational experiences that affirm them. One that says, "Who you are is wonderful and amazing. You should be proud."
How can Early Learning Nation magazine readers participate?
By joining NBCDI as a member. Additionally, check to see if there is an NBCDI Village in your area or nearby, then get involved and participate in NBCDW events. Lastly, follow us on Twitter and Facebook!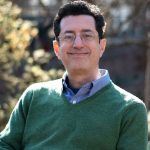 Early Learning Nation columnist Mark Swartz writes for and about nonprofit organizations. Author of the children's books Werner Herzog Eats His Shoe, Lost Flamingo, Magpie Bridge and The Giant of the Flood as well as a few novels, he lives in Takoma Park, MD, with his wife and two children.