Home-based child care is the most prevalent form of child care in the United States and particularly for infants and toddlers. Home-based child care includes both licensed and certified providers who operate as small businesses, as well as family members, friends and neighbors who step in to support families with their child care needs (and are often exempt from regulation). The number of listed home-based child care providers (a term that includes licensed or certified family child care providers and state-connected family, friend and neighbor providers) has declined for over a decade. Research to date has assessed the reasons and context of this decline and the impact of this decline on providers. We have not previously understood the impact of this decline on families' satisfaction with their child care options.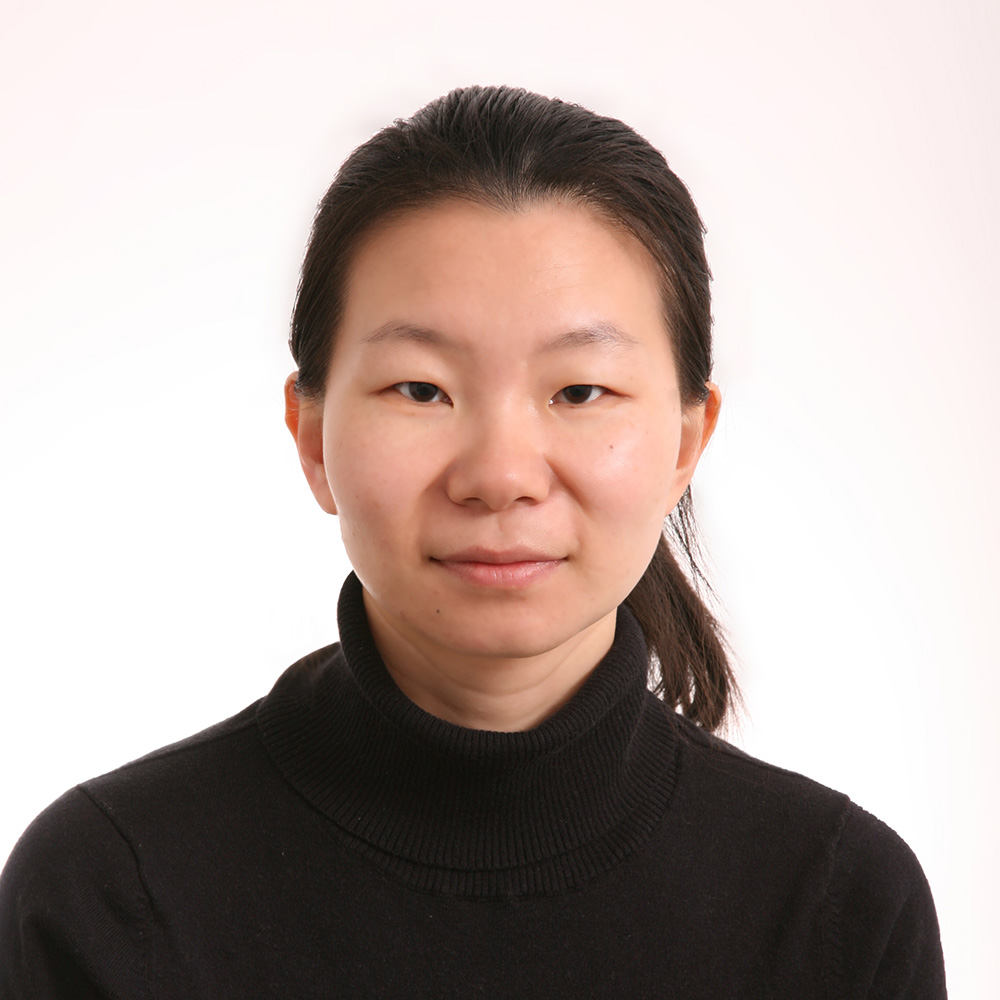 In March, Child Trends researcher Winnie Li and her colleagues published a report that considers the impact of the decline of listed home-based child care providers on parental satisfaction with the child care market. I was excited to interview Winnie and to learn more about this study and the implications of her findings. I am hopeful this work can inspire additional research and inquiry around the effects of the decline of home-based child care on children and families.
Natalie Renew: Can you share a little about yourself and your work in early childhood research?
Winnie Li: I'm Winnie Li, a senior scientist at Child Trends, a nonprofit, non-partisan research organization dedicated to improving the lives of children and families. My focus lies primarily in the realm of early childhood policy research, where I leverage my expertise in data analysis to drive evidence-based policy making. A significant portion of my work also involves researching family access to child care, ensuring all families have equitable access to quality child care services. I believe that early childhood experiences shape the future of our society, and I'm passionate about contributing to this critical area.
Renew: Can you share a little background on this research study? Why did you select this topic? What were you hoping to understand? 
Li: Absolutely. In 2019, my colleagues and I noticed an alarming trend in data from the National Survey of Early Care and Education: the number of home-based child care (HBCC) providers listed on state administrative lists had declined by 25 percent nationwide over the past decade. This sparked our interest, given the vital role HBCC providers play in caring for nearly a third of children under age five in the United States.
We were deeply intrigued and concerned about the potential repercussions of this decline on the child care market. Specifically, our objective was to examine its impact on families' perceptions of child care access. The dwindling number of HBCC providers raised serious questions for us:
Would parents begin to perceive early childhood education as less affordable and equitable?
Would there be a rise in families' dissatisfaction with the quality of child care?
Would they start feeling that their needs were not adequately met?
These questions served as the impetus for our research study, pushing us to delve deeper into understanding the shifting dynamics of the child care market and its implications on families.
Renew: What are the key findings of this study?
Li: Our analysis showed that there was a severe decline in HBCC providers from 2010 to 2019 in almost every state. New Mexico saw the largest decline, with only 47% of the HBCC providers remaining in 2019 as compared to 2010.
Our analysis revealed an intriguing pattern: the decrease in HBCC providers correlated with a rise in negative public reviews left online by parents, even after we accounted for a number of factors, such as the number of children and the number of center-based providers in the state. The strongest association was observed in relation to cost. On average, for every drop of 1,000 HBCC providers in a state, we saw an increase of roughly 2 negative reviews on cost. This underscores the impact of the decline in HBCC providers on public sentiment, especially concerning affordability.
Renew: What are the causes of the decline of care in so many states? Does your study help us understand these causes?
Li: While our study sheds light on the decline in HBCC providers and its implications, pinpointing the precise causes of this decline wasn't our primary objective. The specific policies, economic conditions or initiatives that might be driving this decrease in HBCC providers across states would require further, more specialized research. However, it's crucial that future research explores this question to fully comprehend the dynamics at play and develop effective solutions.
Renew: How do you interpret these findings? What are your takeaways? What surprised you in what you found?
Li: Our results draw a clear link between the decline in HBCC providers and parental dissatisfaction. These findings underscore the critical need for policy initiatives that address the root causes behind the shrinking number of HBCC providers, while simultaneously advancing child care quality.
The takeaways from our study emphasize the importance of ensuring that families have access to a broad array of high-quality child care options. Access to high-quality child care has wider implications for the health and well-being of our communities, not just the children receiving child care services.
What surprised us in our findings was the direct correlation between the decline of HBCC providers and the rise in public dissatisfaction, particularly concerning cost. It demonstrates a clear indication of the latent pressures families face in accessing affordable and quality child care.
"Our results draw a clear link between the decline in HBCC providers and parental dissatisfaction. These findings underscore the critical need for policy initiatives that address the root causes behind the shrinking number of HBCC providers, while simultaneously advancing child care quality." — Winnie Li, Senior Scientist, Child Trends
Renew: What are some of the limitations of the study? What would you have wanted to explore further that you were not able to?
Li: Our study has two limitations that are important to note. One is on the data source, and the other is on the methodology of topic analysis. Our study relied on publicly available English-language online reviews, which might not holistically reflect the experiences and perceptions of all parents. It's plausible that certain groups may be more inclined to leave online reviews than others, potentially skewing the results.
Secondly, our study relied on the use of topic analysis to categorize the reviews into different access dimensions. While this approach has the advantage of being able to handle large volumes of text data, it is subject to potential biases and limitations, such as the difficulty in accurately categorizing complex or nuanced reviews.
Renew: Much of the research work of this study was going on during the pandemic at a time when the role of child care was elevated in the national media and immediately felt among many families including my own. What was it like working on this project during that time?
Li: Indeed, the pandemic has served as a stark reminder of the critical role that child care plays, not just for families, but for the broader economy as well.
On a personal level, the pandemic influenced my own child care decisions. Due to safety concerns, I transitioned my then 3-year-old from a larger, center-based child care provider to a home-based child care.
This experience gave me firsthand insight into the importance of home-based child care. It is a constant reminder of how important this work is and it underscored the importance of our research on HBCC providers in shaping a resilient and equitable child care system during and beyond the pandemic.
Renew: I believe your research offers important and previously unstudied insights on the effects on parents of policies and practices that have resulted in the decline of home-based care. Where would you hope to go next with this research? What other questions might further develop insight into this critical issue?
Li: I agree that our research has brought to light some previously unexplored effects on parents of policies and practices resulting in the decline of HBCC. Building on these insights, we could delve deeper into this issue and understand the differences in parents' perceptions of home-based versus center-based child care providers.
We could also compare and analyze differences in utilization and topics mentioned across different income groups. We also want to uncover parents' perceptions and preferences around child care services, particularly their experiences with home-based and center-based providers.
By exploring the unique attributes of HBCC providers and diving into parents' preferences, our findings could inform strategies to better support and enhance the home-based child care sector. This, in turn, could benefit parents, children and communities alike.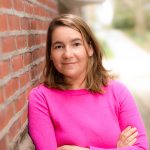 Natalie Renew is the director of Home Grown, a national initiative committed to improving the quality of and access to home-based child care. She is an early childhood professional with more than 15 years of experience in the nonprofit and social service sector supporting children and families furthest from opportunity. Prior to joining Home Grown, Renew led the expansion of the early childhood education group at Public Health Management Corporation in Philadelphia. She has overseen the development of large programs, secured sustaining funding for major initiatives and supported local systems change in the early learning sector. Early in her career, she worked in child welfare and food access.