Jesse Ilhardt is an evangelist for play. Her wildly popular TEDx talk, "How Play Helps a Kid's Brain Grow," shot in the friendly confines of Wrigley Field, is full of relatable nuggets like
If learning is like a workout for the brain, then play-based learning is the heavy lifting
and
A couple household materials dropped into the bathtub, and this mundane routine becomes fun and surprisingly energizing bonding time for you and your child.
The cofounder and executive director of Chicago nonprofit VOCEL (it stands for Viewing Our Children as Emerging Leaders) thinks of her role as "democratizing brain science," explaining, "We see ourselves as a go-between between everyday families and academic centers like the Erikson Institute and Harvard's Center on the Developing Child."
Sure, play is fun, and ample evidence demonstrates that it's a key to how young children learn, but can it also address economic and social inequities? Building upon the investigations of Kathy Hirsh-Pasek, Roberta Golinkoff, Helen Shwe Hadani and others, a 2021 paper by Cambridge University's Sara Baker contends that because play builds up assets like self-regulation and motivation, it increases children's agency, which, in turn, "makes it possible for the child to own and guide their own train of thought."
Baker and her co-authors continue, "While agency does entail self-reflection in thought and self-determination in action, the scope of these can extend to a wider community and is, therefore, consistent with collectivist values."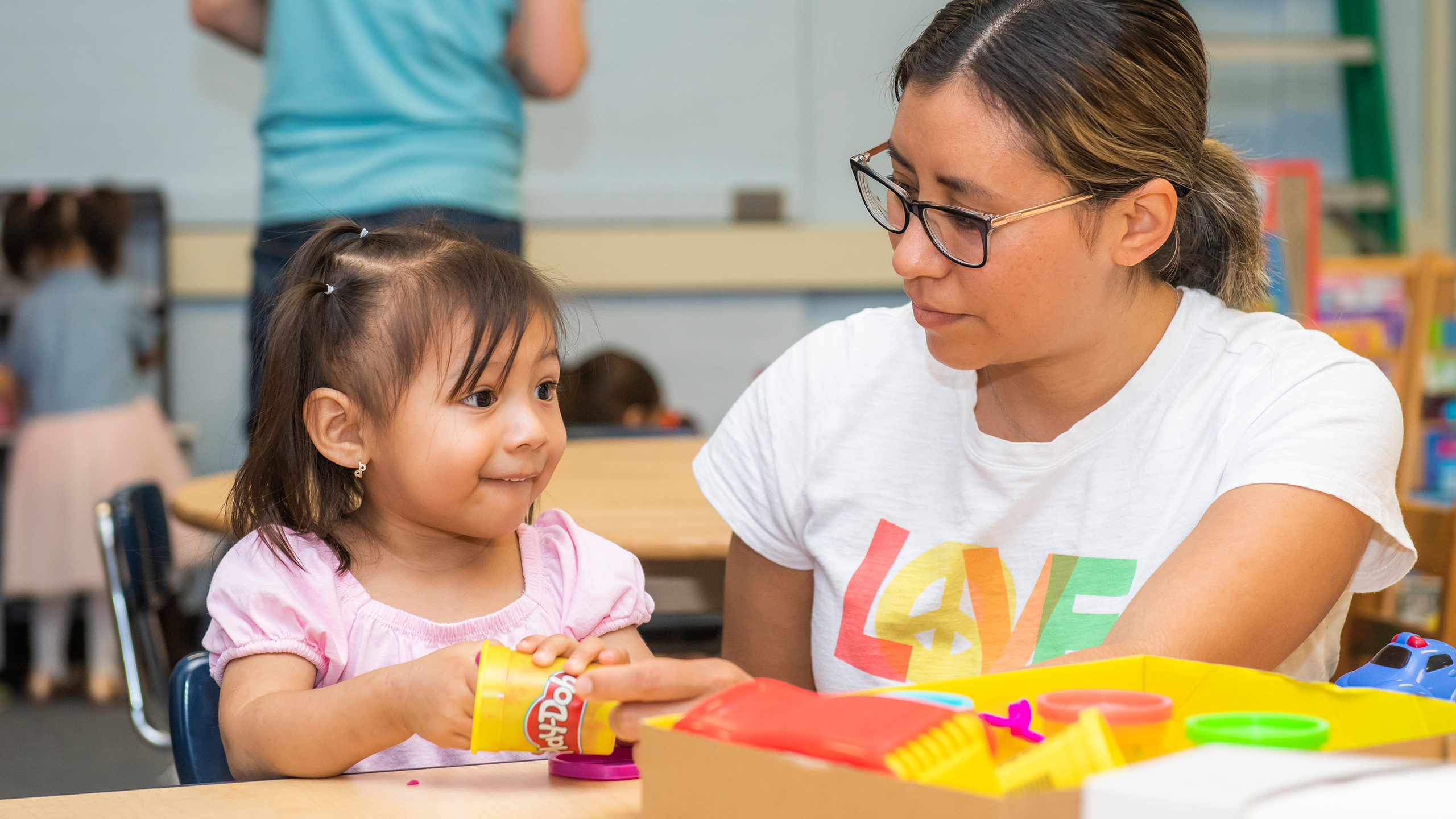 If that all sounds overly abstract or ambitious, consider VOCEL's story, which began 10 years ago with a visit to the Atlanta Speech School. "This was a preschool where children's voices were meant to be heard," recalls Ilhardt. Signs in the hallway read, No shh zone. The children walked not in lines but in clusters, in order to encourage, rather than curtail, conversation.
Inspired by what she'd seen in Atlanta, Ilhardt and her cofounder Kelly Powers launched a full-day, year-round nonprofit preschool in the Austin neighborhood of Chicago (where the child poverty rate is 44%) and ran it on the principles of play-based learning and putting children in control of their education. Soon, it became apparent that the students' learning correlated with assets that weren't accessible to Austin's families. "I remember recommending a 'mommy and me' music class and hearing, 'They have those out in the suburbs, but they don't have them here.' That was one of those light bulb moments for us."
As VOCEL launched its own child-parent academies housed within neighborhood elementary schools, the organization received feedback that Ilhardt has never forgotten. "I love the model," said one school principal, "but, no offense to you, I don't want your people to lead it. I want someone from my community." This exchange fueled a budding co-creation stance that has persisted to this day and has become central to VOCEL's approach. It has proven valuable as Chicago ramped up early education through the public schools. VOCEL's preschool closed, but the academies proliferated. By next year, there will be 24 across the Windy City. Parents and caregivers share their experiences, driving content of the academies, which Ilhardt describes as judgment-free communities, with VOCEL staff supplying research-proven approaches.
Ilhardt's talent for explaining young minds has led to a new and impactful shift for VOCEL. Public school principals, many who had early learning thrust upon them when Chicago implemented its pre-K initiative, found themselves out of their element. They often resorted to methodologies that apply to older grades, and Ilhardt started getting calls from parents, who said things like, "You taught me it was all about play and nurture and conversation, and now my child is getting worksheets, flashcards and timeouts."
Upon inquiring with principals at VOCEL's partner schools, Ilhardt heard principals admit that they didn't know much about early learning. One even blurted out, "I'm scared of the littles." Her VOCEL team sought to fill the gap with a coaching and training fellowship for principals and assistant principals. School leaders, she says, are reconsidering schoolwide attitudes about behavior, intervention, discipline and environments conducive to learning at every age. Ilhardt and her team impart developmentally appropriate practices to school leaders in a position to strengthen their early learning programs and smooth the transition from the early years to kindergarten and even the upper grades.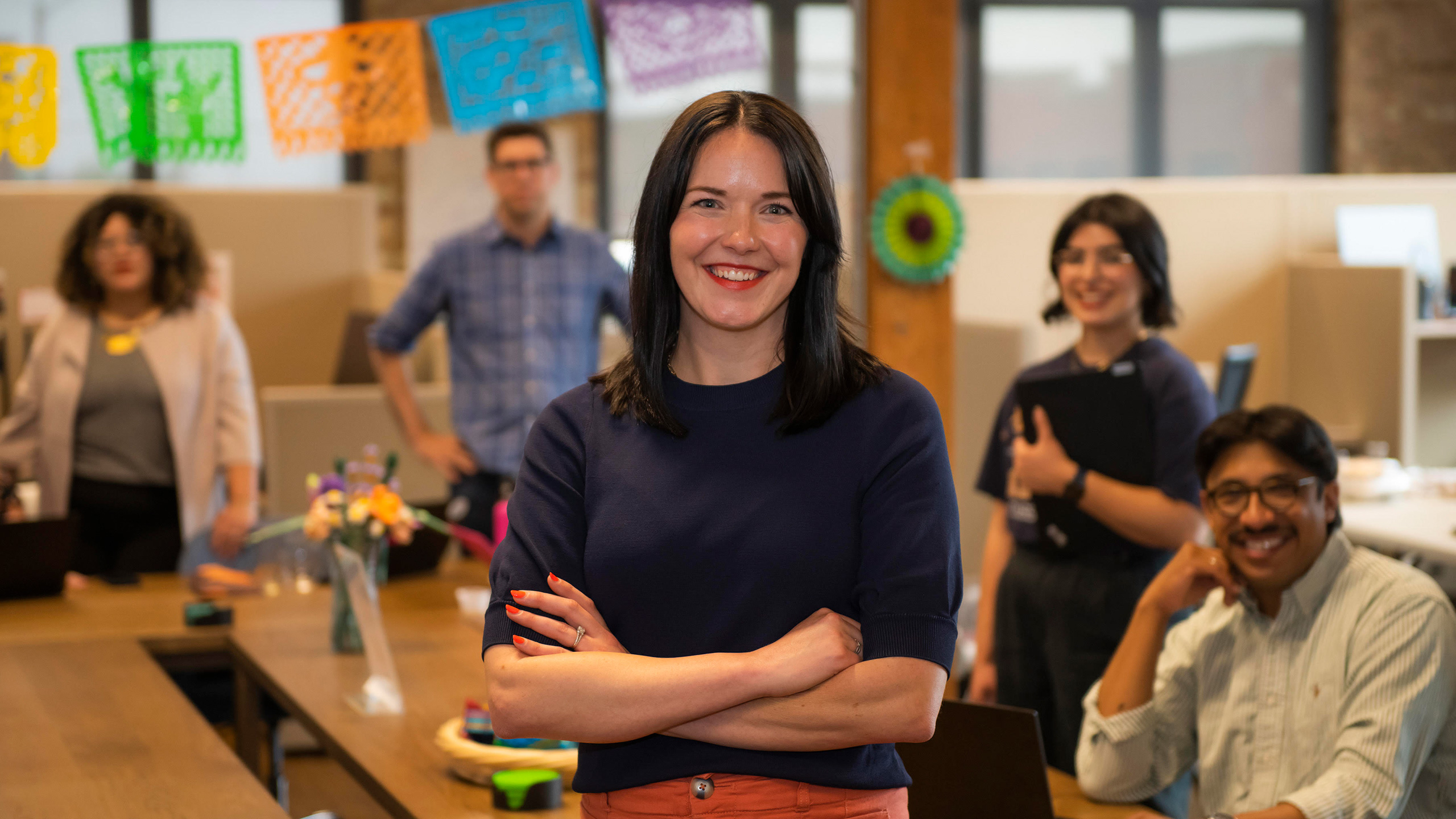 Joyce Pae, principal at The Chicago Academy elementary school, recently went through VOCEL's Building Early Learning Leaders (BELL) fellowship. She says, "These past few years have been particularly challenging for our littlest learners to our biggest, and one big takeaway I had from BELL was on the importance of co-regulation and focusing on the social and emotional well-being of our children. Our partnership with VOCEL has taught me so much about early childhood and building a strong foundation for our students to succeed."
Ilhardt notes that public schools in Chicago, like many organizations, have been undergoing a high level of turnover ever since the pandemic started, so it's important to maintain relationships and continually refresh knowledge about early education as the makeup of schools' leadership teams evolve. VOCEL customizes their approach to each school, allowing for flexibility.
Throughout the transition from a brick-and-mortar care center to the launch of parent-child academies, to the implementation of the fellowship for principals—and, even more recently, a fellowship for teachers, Ilhardt says her organization has stayed perpetually open to change. "It's a muscle that definitely needs to be worked," she says.
---
VOCEL's Foundational Beliefs about Childhood and Learning
Children should be free; their needs, ideas, beliefs, questions, comments, feelings and boundaries should be respected and taken seriously.
Children develop in the context of relationships and cultures. These relationships and cultures should be valued, embraced and should inform the child's learning.
Play is a right, and all children deserve access to learning environments that embrace the power of play.
Children are competent and capable individuals and communicators, even as young as infants.
Learning can happen, and is happening, everywhere and all the time (at home, out and about, at school, etc.).
School is not the center of learning; the child is the center.
---
Read more in the "Seasons of Play" series.
Part 1: A Day Trip to Philadelphia Shows What Playful Learning Is—and Isn't
Part 2: Getting Messy in Madison: The 6 Sides of the Upcoming Play Make Learn 2023 Conference
Part 3: The Children's School in Pittsburgh: Where it's Hard to Tell Play, Learning and Work Apart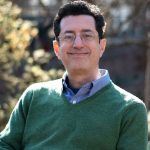 Early Learning Nation columnist Mark Swartz writes for and about nonprofit organizations. Author of the children's books Werner Herzog Eats His Shoe, Lost Flamingo, Magpie Bridge and The Giant of the Flood as well as a few novels, he lives in Takoma Park, MD, with his wife and two children.