Prior to becoming a mother, Emily Ford worked as a personal fitness trainer in the Salt Lake City, Utah area. At the time when she found out she'd naturally conceived triplets with her then boyfriend, at the age of 36, she didn't even think she could get pregnant. Since they became parents to three daughters five years ago, they've tried several times to make their relationship work, even living under the same roof for a time during the pandemic. Emily says that though they co-parent and share custody, they've decided they simply aren't compatible as romantic partners.
Ford wanted to continue working after having her kids, but finding and affording child care were impossible. Though some providers would offer a 10% discount to her for enrolling more than one child, she was still facing the prospect of around $650 per month per child, a cost she simply could not afford.
For five years this has left her dependent on the limited income she can bring in working with a few clients while her kids are with their father, child support payments, and occasional help from her family with things like diapers and clothes for her kids. During the pandemic, the expanded social safety net made matters much easier, especially stimulus checks and the expanded child tax credit. But as that help has expired, paying rent, affording groceries and caring for her kids are once again exceedingly difficult.
Throughout the world, single parenthood has been on the rise for the last thirty years. In the United States, around one in three children belongs to a single parent household, the vast majority of which are headed by women.
In a new book, The Two Parent Privilege, economist Melissa Kearney argues that the children of single-parent households are suffering, and that the solution to the barriers they face lies at least in part with reigniting a national conversation about the value of marriage. Though the book has only just hit bookshelves, it has already provoked both glowing praise and critique from fellow researchers.
Professor of Sociology at University of Maryland Philip Cohen says that while those basic facts are not in dispute—that single parenthood has increased over the past decades and that there are unequal outcomes between kids from single parent households and those from two parent households—the question of what to do about single-parent poverty is much more controversial.
Cohen notes that marriage promotion, the idea of investing in public campaigns and programs encouraging adults, especially those who are or will become parents, is not a new idea. Since the 1990s the federal government has spent billions of dollars encouraging marriage through marketing campaigns and promoting more stable relationships between parents through counseling programs. Cohen has found that despite the high cost of these programs, there remains no evidence that they are effective in increasing marriage rates or in reducing poverty. Cohen and other researchers worry that in promoting marriage, they also increase stigma against single parents in poverty, including poor families of color.
Researcher Zach Parolin has found, for instance, that states with higher proportions of Black residents are more likely to spend money allocated to them from the federal government for Temporary Assistance for Needy Families (or TANF) on marriage promotion, rather than direct cash benefits to families.
Laurie Maldonado, an Adjunct Assistant Professor of Social Work at Columbia University, says that to her knowledge, no other country has invested public dollars in marriage promotion as a solution to single-parent poverty. Her research shows that the most effective policies for improving the outcomes of children from single-parent households are: access to paid parental leave for both parents, regardless of whether or not they're together or married; a regular child allowance or cash benefit; and high-quality, publicly subsidized child care.
Maldonado experienced this reality first hand while finishing her PhD, when she went through a divorce and became a single mother, sharing custody of a one-year-old. She was awarded a four-year fellowship to finish her studies by the European country Luxembourg. "Now all of a sudden, I had access to six-month paid maternity leave and my kid could go to an early child care center that was high quality in Luxembourg. And I had access to a three-hundred Euro a month child allowance," said Maldonado. Though she ultimately remained in New York City to stay close to her child's father, the stark contrast between what it meant to be a single parent in the U.S. and what it meant in another country stayed with her as she continued her research.
Researcher Rense Nieuwenhuis, who wrote a book about single parents with Maldonado, says single-parent households face a triple bind: they not only have fewer resources, but also have limited employment prospects, and are often penalized by public policies. Nieuwenhuis says while it's true there are inequalities between single-parent households and two-parent households in all the countries he studies, poverty among single parents is more acute in the United States. That's entirely due to our policy context. Juho Härkönen, whose research appears in the book edited by Nieuwehuis and Maldonado, found, for instance, that highly educated single moms in the U.S. (30% in poverty) are worse off than low-educated single moms in the Netherlands (just 26% in poverty).
And furthermore, in countries with robust public policies for children and families, being poor means something very different. "If you compare the situation of a single mother at the poverty line, say in Sweden or in the US, there's a vast difference in their situation. And that is another way child care comes into play. [Child care centers] provide a quality environment for basically all kids. They get good meals and they socialize. It's not just beneficial to the employment of the mother, but to the long-term development of the child," said Nieuwenhuis.
The need for child care support for single parents does not end when their children enter kindergarten. Emily Gravett has been a single mom since she and her husband's father divorced a few years ago. She and her ex-husband split custody of her daughter, but even with having her eight-year old daughter in public schools and having her daughter just half the time, Gravett still needs access to child care. She has to leave work early to get her from school, and spends hours figuring out where her daughter can go during the summer, when school is out.
Through Child Care and Development Block Grants, about two million low-income families, including those led by single parents, receive subsidies to pay for the high cost of child care. But recent analysis by the Government Accountability Office has found just 16 percent of eligible children are receiving child care subsidies.
Mai Miksic is the Managing Director of Early Care and Learning for United Way of Greater Philadelphia and Southern New Jersey. In the U.S., Miksic notes, child care subsidies are only available to the poorest families—even those who qualify may lose their access if their income increases even slightly, forcing many parents to choose between taking a promotion or raise at work and losing their child care.
And she says for many single parents, the barriers to child care go much further than affordability. In Pennsylvania, Miksic says, there's no longer a waitlist for child care subsidies, because those who have access to them can't even find available child care slots to use them, due to the decline in the child care workforce since the pandemic. Child care is only expected to become harder to find as providers face the end of expanded federal investments through the American Rescue Plan.
Miksic says, existing child care providers may not even fully fit a single parent's needs, even if they can find and afford them. Single parents often work nontraditional hours, like evenings and weekends, and may not be able to find child care during those hours, due in part to the high cost of insurance for providers operating outside normal work hours. The sector is simply not working for many families, and the need for universal child care in the United States is becoming clearer to the public, said Miksic, even though it has not yet found the support and prioritization it needs in Washington.
"I would love to be able to go back to work," said Ford, the mother of triplets, when asked what it would mean to her for the U.S. to invest in child care in the way other wealthy countries do. "It's not just that I'd be earning the money we need, but it's my whole identity. I love my career. I've always wanted to be a trainer. And I want to be a trainer and a mom."
Kearney, whose new book has reignited this long-standing discussion about the decline of marriage, agrees that publicly funded child care is essential. "The evidence is clear: expansions in safety-net programs for low-income families have led to better outcomes for affected children… Evidence shows that for low-income children, access to public early-childhood education programs can yield large, lasting payoffs."
The policies proven to work are good for all families, two-parent as well as single-parent. One recent survey by the U.S. Department of Education compared the child care experiences of single parents and two-parent families. Kids from single parent households were more likely to be in institutionalized child care than their peers from two-parent households, but not by much (65% of kids from single-parent households vs. 58% of kids from two parent-households).
"Good child care that is available to everyone is expensive, in the short term," said Nieuwenhuis. "But it is an investment. That's what these other countries have seen. It is an investment in the child, in their parent, in the employee, in the growth of the economy—and it is good for the well-being of everyone."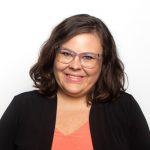 Haley Swenson is a research and reporting fellow for Better Life Lab, the intersectional gender equality and work program at the non-partisan think tank New America. She is also editor and co-founder of Work Life Everything.