When the Washington Post
published
an article headlined "Books of the Ages — The best books to read at every age, from 1 to 100," we were intrigued to learn which they chose for ages 1 to 5 — and why. So, here's a look at those five books, along with comments to us from
Stephanie Merry
, Book World editor of the Post. "This was more art than science, the result of polling friends and coworkers — parents whose children had deep attachments to these books," Merry told ELN. "But, as with the list as a whole, we wanted to make it eclectic and cover books that delivered different messages. We also wanted it to be more of a starting point than a definitive list — a chance for readers to step back and say, 'Actually, I think this is the book that belongs at 5.' We're also taking submissions for a follow-up story! "Out of the whole list, the 1 to 10 decade was the most difficult, only because there were so many amazing books that could have made the cut," Merry continues. "It was almost painful to have to cull the list knowing that so many excellent authors and illustrators — Mo Willems! Sandra Boynton! Richard Scarry! — didn't make the cut."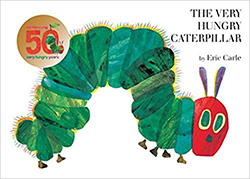 Age 1
"The Very Hungry Caterpillar," by Eric Carle
Description: Welcome to the world! It's a good time to start learning numbers, days of the week and the helpful fact that too much food will give you a tummy ache.
"'A Very Hungry Caterpillar'" is a classic," Merry says. "It's fun to read for children and adults, the little cut-out circle (in the board book) are a blast for little fingers and it teaches some of the basics: foods, counting, days of the week."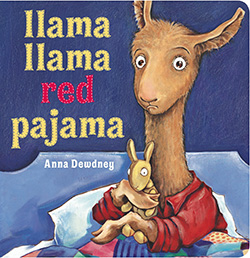 Age 2
"Llama Llama Red Pajama," by Anna Dewdney
Description: Your parents might not come the moment you call them, but they will come. And now is as good a time as any to start learning patience.
"We wanted to intersperse old books with newer ones, and 'Llama Llama Red Pajama' felt like an instant classic when it came out in 2005. It's a story that's familiar and funny, and it speaks to both children and parents," Merry says.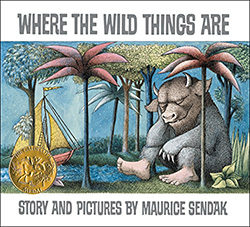 Age 3
"Where the Wild Things Are," by Maurice Sendak
Description: You will act like a monster sometimes, but you can always go home again.
Says Merry: "'Where the Wild Things Are' is one of those enduring hits that has delighted children for generations. I think 3 feels like the right age for it, if only because that can be an overwhelming time for kids, dealing with so many emotions that are hard to control."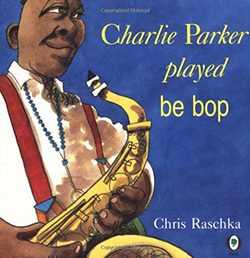 Age 4
"Charlie Parker Played Be Bop," by Chris Raschka
Description: It's never too early to start appreciating a good improv riff.
Merry says she had never heard of the book, but after a colleague recommended it, "it was a title that kept popping up for other people I polled. Aiming for an eclectic list with some unexpected entries, I thought this was one that people might not have heard of, and I think there's value in that. Part of our goal here was to help people discover books they didn't know they needed."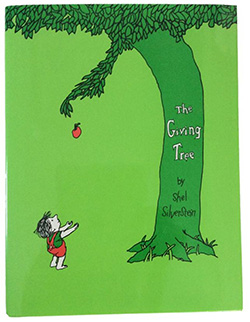 Age 5
"The Giving Tree," by Shel Silverstein
Description: Books can make you cry; trees deserve to be loved; and selfish little boys, if enabled, will grow into selfish old men.
I felt very conflicted about 'The Giving Tree,'" Merry says. "On the one hand, it spoke deeply to me as a child; it's the first book I can remember crying over. But its message isn't necessarily one I agree with — following a character who takes and takes and takes. The responses from readers have been
similarly conflicted
. I think there's value in that, too, though. If, for example, you don't agree with what the character does, isn't that a good opportunity to discuss with children behavior and generosity and what makes a good relationship? I think so."
PBS Kids for Parents list of 10 picture books that "inspire outdoor exploration:"
"Jo MacDonald Hiked in the Woods," by Mary Quattlebaum and Laura J. Bryant Description: Jo MacDonald is the granddaughter of Old MacDonald (the one who has a farm). One day, she and her grandpa take a hike in the forest and encounter woodland animals.
"In the Small, Small Pond," by Denise Fleming Description: This Caldecott Honor book is a great introduction to pond life for preschoolers and toddlers.
"Tree: A Peek-Through Picture Book," by Britta Teckentrup Description: Studying a tree is a great way to investigate seasons and animal habitats.
"Because of an Acorn," by Lola M. Schaefer, Adam Schaefer and Frann Preston-Gannon Description: Because of an acorn, a tree grows; because of a tree, a bird has a place to build a nest, and so on.
"Water Is Water: A Book About the Water Cycle," by Miranda Paul and Jason Chin Description: Over the course of a year, a brother and a sister experience every form of water: solid, liquid and gas. From fog to rain, from steaming hot chocolate to frozen ponds. "Redwoods," by Jason Chin Description: A young boy on the subway finds a book about redwood trees — and finds himself magically transported to a California forest.
"The Raft," by Jim LaMarche Description: Nicky is not excited about spending the summer alone with his grandmother in her house in the Wisconsin woods. But as he spends hours and hours outside — floating on a mysterious raft — he discovers magic, beauty, and adventure in nature.
"The Street Beneath My Feet," by Charlotte Guillain and Yuval Zommer Description: This fold-out book takes you down down down below the sidewalk — from pipes to animal burrows to rock layers to the earth's core.
"Up in the Garden and Down in the Dirt," and "Over and Under the Pond," by Kate Messner and Christopher Silas Neal Description: These two books pair exquisite illustrations with informative text — introducing kids to pond and garden ecosystems.
Source:
PBS Kids
---
More Up-to-age 5 recommendations
Scholastic.com recommended dozens of books in various categories, including "Pat the Bunny," by Dorothy Kunhardt. Says Scholastic: "'Judy can pat the bunny. Now you pat the bunny.' Those words have been read countless times since publication of this 1940s classic. With texture, peekaboo, mirrors and more, this timeless book and its two sequels make babies gurgle with glee."
New York Magazine recommended nine books based on talking to parents of young children, between the ages of 5 and 10, about the books their kid liked best when they were 5. Listed first was "The Baby Tree," by Sophie Blackall. "A delightfully age-appropriate way to give young children the facts about conception and birth," the School Library Journal says.
Parents magazine choose its best children's books for 2018. Listed first as best board book, for ages 1 to 4, was "Hi-Five Animals!" Said Parents: "This interactive rhyming story with cartoon-like illustrations held the attention of our toddler testers. They pushed their tiny hands against moose antlers, elephant trunks and lion paws to give the animals a high five, just as the story encouraged. The favorite spread came near the end: 'Hi-five an octopus, I say. But only if you have ALL day!'"