Where do you go for the top news in Early Learning at the municipal level? Check out "5 Questions for the Mayor," where we'll explore the top Early Learning challenges and successes in cities across the nation. We're thrilled to partner with the National League of Cities on this new series.
1. Burlington is a progressive city known for its great beauty and its location on the shores of Lake Champlain. What do you love most about Burlington? 
I love that Burlington's size and dynamism result in it being a unique place that has both the familiarity of a small town and the attractions – the food, art, economic opportunity – of a big city. As someone who grew up in rural Vermont and then spent more than a decade living in big cities, I feel fortunate to have landed in a place that in many ways offers the best of both worlds.
2. Regarding Early Learning, what are the city's top challenges?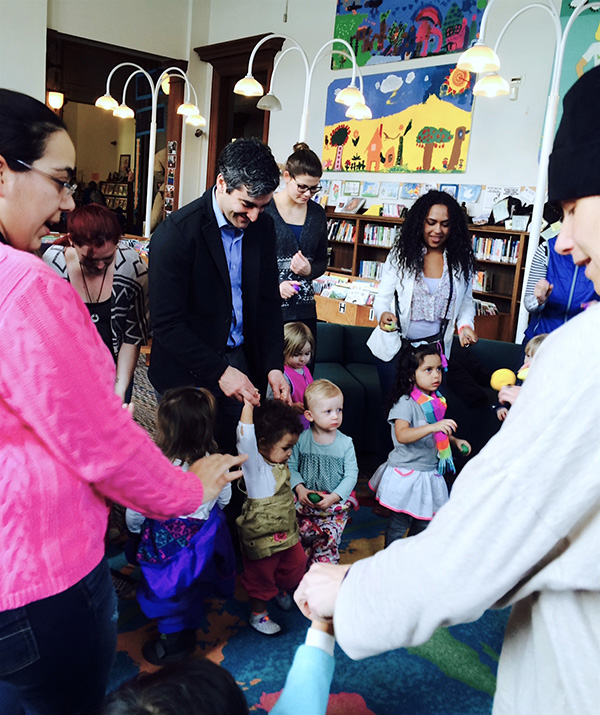 I'm the son and husband of early childhood educators, and I'm also a close follower of the research that shows that high-quality early care and nurturing can have a huge impact on a child's life, particularly in the earliest years. Yet, too many children don't receive that care. In Burlington, one of the barriers we face is that there simply are not enough childcare spaces available and they can be expensive. The City's research has shown that though about 350 children are born in Burlington each year, there are fewer than 200 high-quality childcare spaces available for the roughly 1,100 children in our community three years old and younger.
3. Burlington has launched a program: the Early Learning Initiative. How does the Initiative work and why did you prioritize early childhood development so significantly?
I am a believer that cities must deliver well on basic municipal services, and also must innovate to address the great issues of our time. I see access to and affordability of early childhood education as one of those great issues. From the very beginning of my Administration, I have been drawn to the notion that in a small city like Burlington, where we can almost name every child, there must be a way to ensure that every one of our community's children, no matter their background, gets the support that they need to succeed. We started studying how to design a program to achieve this in 2015, and what we found is that we would need a multi-pronged approach. In 2018, we launched the Burlington Early Learning Initiative and we have funded it with $500,000 annually in our last three budget cycles. Our program has two parts, each focused on children from birth to age three: Capacity grants to help organizations expand the high-quality spaces they are able to offer, and a scholarship program to connect families with low incomes to that new capacity. We are starting to see results: The capacity grants are supporting the creation of 85 new high-quality spaces that are coming online over the next 16 months, and we are in our pilot year of the scholarship program and have actually exceeded our first year placement goals.
4. You are a son of Vermont who left the state for education and work opportunities but you returned. What brought you back to your home state?
While I lived outside of the state for nearly 15 years, I always had a deep sense that Vermont was home. Although I had some great jobs and adventures during my twenties and the beginning of my thirties, I was always sure that Vermont would be the place where I would raise a family and to which I would commit my career.
5. What are the key ingredients of an Early Learning City?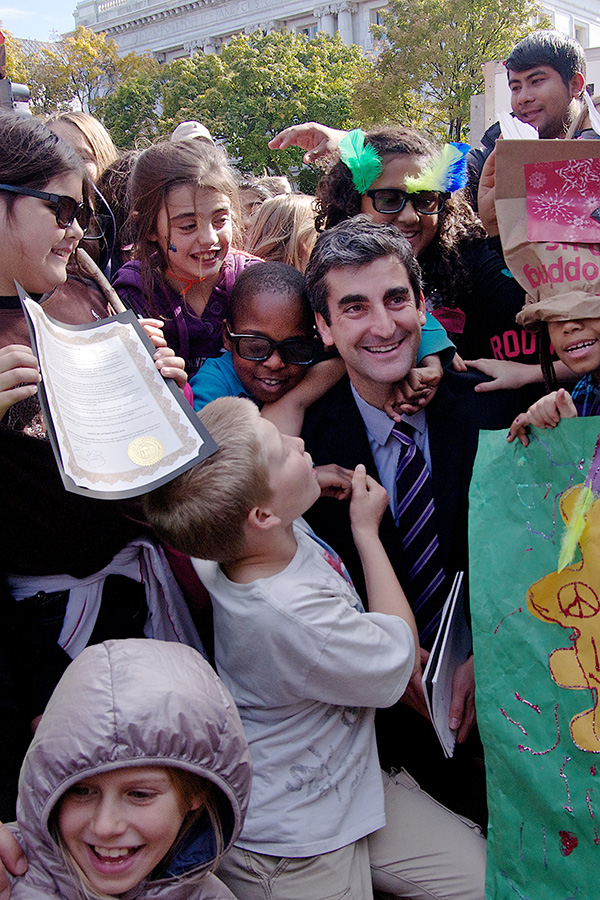 Here in Burlington, a few of the principles of our Early Learning Initiative are to focus on ages zero to three, where we know there is the least investment nationally and the greatest potential for impact; to ensure that our limited resources are channeled toward children from families with low incomes; and to seek to strengthen our provider organizations and raise wages for child care workers – thereby helping to fix the childcare system overall. A key ingredient in our ability to get this program right has been our partnership with a local organization, Let's Grow Kids, to tap into expertise on program design and administration without having to fully build out a new City function. We are also planning to evaluate our program rigorously over time, and hope to be able to show the kind of measurable benefits that will enable us to recruit other funding partners and expand the program as much as five-fold in order to fully serve the need that we see in our community.
All photographs courtesy of the Mayor's Office.
Linda Shockley is a New York-based writer, and communications specialist for the Bezos Family Foundation.