Where do you go for the top news in Early Learning at the state level? Check out "5 Questions for the Governor," where we'll explore the top Early Learning challenges and successes in states across the nation. We're thrilled to partner with The Hunt Institute on this new series.
1.COVID-19 has presented an array of challenges for both policymakers and their constituents. What part of Illinois' response to this crisis makes you most proud?
In the midst of a global pandemic that has disrupted lives and livelihoods, the people of Illinois are coming together. I'm so proud of our fight against this devastating disease. Our administration captures that unsinkable spirit with the "All In Illinois" campaign, which was launched in early April.  This campaign is a statewide effort to reinforce the state's core message, backed by scientists and public health experts: stay at home and stay safe.  The first series of online videos featured celebrities from Illinois who reiterated the need for Illinoisans to stay at home and practice social distancing to stay healthy.   
Over time, the data revealed that black and brown communities were hit hardest by the COVID-19 pandemic because so many are considered to be essential workers who are often more exposed and are at greater risk.  In response, on May 18, Governor JB Pritzker and I released additional online video messages and radio announcements through the 'All In Illinois' initiative that focused on the disproportionate impact of the COVID-19 pandemic in communities of color.  Community influencers were used to help reiterate how important it is to continue to practice social distancing, to wash your hands and to wear a mask or face covering in public. The influencers were critical in assisting Governor Pritzker and me to spread the word, asking all Illinoisans to join us and be all in for Illinois.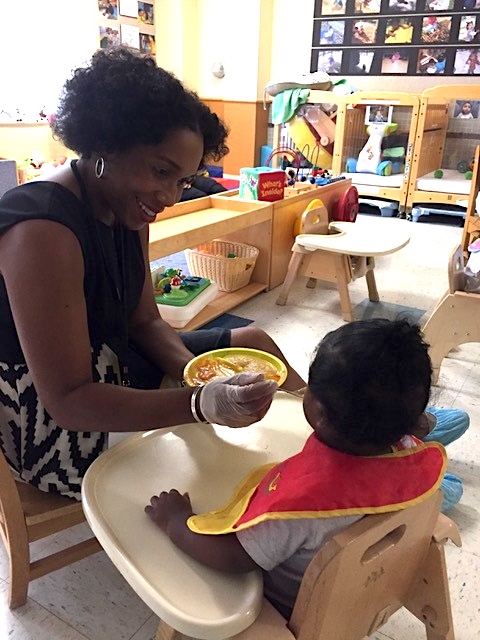 We have videos and radio awareness messages from people like J Ivy, a national poet and NAACP Image Award winner, to Juan Huerta, community relations director for the City of Springfield. The messages can be found online at AllinIllinois and on my social media platforms: Twitter: @LtGovStratton, Facebook: /LtGovStratton, and Instagram: @ltgovstratton.
2. Illinois has made it a priority to support the child care industry during the outbreak, providing financial incentives for providers serving in an emergency care capacity. Why did you feel this was important and what has been the response from providers? 
There's an African proverb that's now universally popular, and it says, "It takes a village to raise a child." Governor Pritzker and I realize that the child care industry is part of the essential foundation that helps our children develop intellectually and emotionally. The industry allows working parents to focus on being productive on their jobs.
With the onset of COVID-19, our essential and critical care workers needed help, so they could, in turn, help the public. We allowed licensed programs that are now closed, and on-site programs, to apply for an emergency child care license to fulfill that need. As a mother of four girls, I know firsthand how important child care was in the development of my daughters' growth, goals and their love for education. So providing incentives for providers serving in an emergency care capacity during this crisis was just the right thing to do.
3. As both a Governor and philanthropist, Governor Pritzker has been a leading voice on the importance of the earliest years of life. What about the period from prenatal to three most captures the administration's imagination and how do you hope to translate this into policy in Illinois? 
A critical time in a mother-to-be's pregnancy is the early stages of prenatal care. So often, expectant moms in the inner city and rural areas do not have access to quality care.
Governor Pritzker and I recognize the incredible, indelible impact that the first three years of life has on child development. We believe in growing programs where there is the greatest need. For example, we have expanded The Maternal, Infant and Early Childhood Home Visiting Program. It gives pregnant women and families resources that encourage learning, with an emphasis on reading and more. This will foster a love for education. This program takes particular interest in moms-to-be who are considered at-risk. We are doing our best to provide holistic support to families across the socio-economic spectrum to ensure that every child is kindergarten ready by their first day of school.
4. The administration recently seated a commission to study the state's early childhood education system, with the goal of making Illinois "the best state in the nation" for raising young children. What do you hope for the commission to accomplish over the coming year?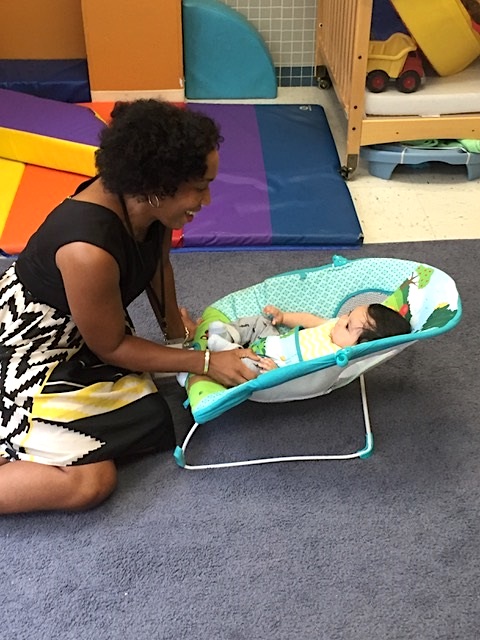 The commission is about the work of helping the state of Illinois bring equity to early childhood education. A child's zip code should not limit their access or the quality of the education they receive. A poor education puts potential on pause. Equity in education, a good education is the great equalizer of promise and the active development of future civic-minded laborers, educators and other professionals.  We anticipate that the commission is taking a hard look at funding goals, as well as the mechanisms to meet those goals. We are looking for strong, concise recommendations that we can build into a robust action plan that we can execute quickly and effectively. The Governor expects to receive the recommendations in January of 2021.
5. You're the mother of four daughters. How has parenthood informed your approach to governing?
When a person governs, and when a person is a parent, you are very much aware of what you owe the people you are responsible for. In government and parenthood, there is a high level of protection, understanding, compassion and the ability to make tough, and sometimes, unpopular decisions. But in both government and parenthood, those decisions should always be made with the best interest of all at heart. Abraham Lincoln famously said, "A house divided against itself cannot stand." If you govern or parent with a style that is at odds with your partner, the outcome will be detrimental. So the positive input, respect, mutual compassion and focus used to raise our daughters, mirrors the collaborative effort that Governor Pritzker and I use in our effort to be effective leaders of Illinois. We are proud to serve.