Because we can't take our Early Learning Nation Studio on the road during this time, stay tuned as ELN recaps Top Takeaways from important conversations, panels, town halls and virtual events from the Early Learning field. Read them all and join the conversation! And visit our Early Learning Nation channel on YouTube for interviews with leaders from education, child development, business, politics and more.
A webinar held in conjunction with the release of the Prenatal-to-3 State Policy Roadmap featured scientists, advocates and elected officials with varying but complementary perspectives on how states can best serve their youngest residents. Cynthia Osborne—associate dean at University of Texas at Austin, LBJ School of Public Affairs, and director, the Prenatal-to-3 Policy Impact Center—served as emcee.
Here are our takeaways: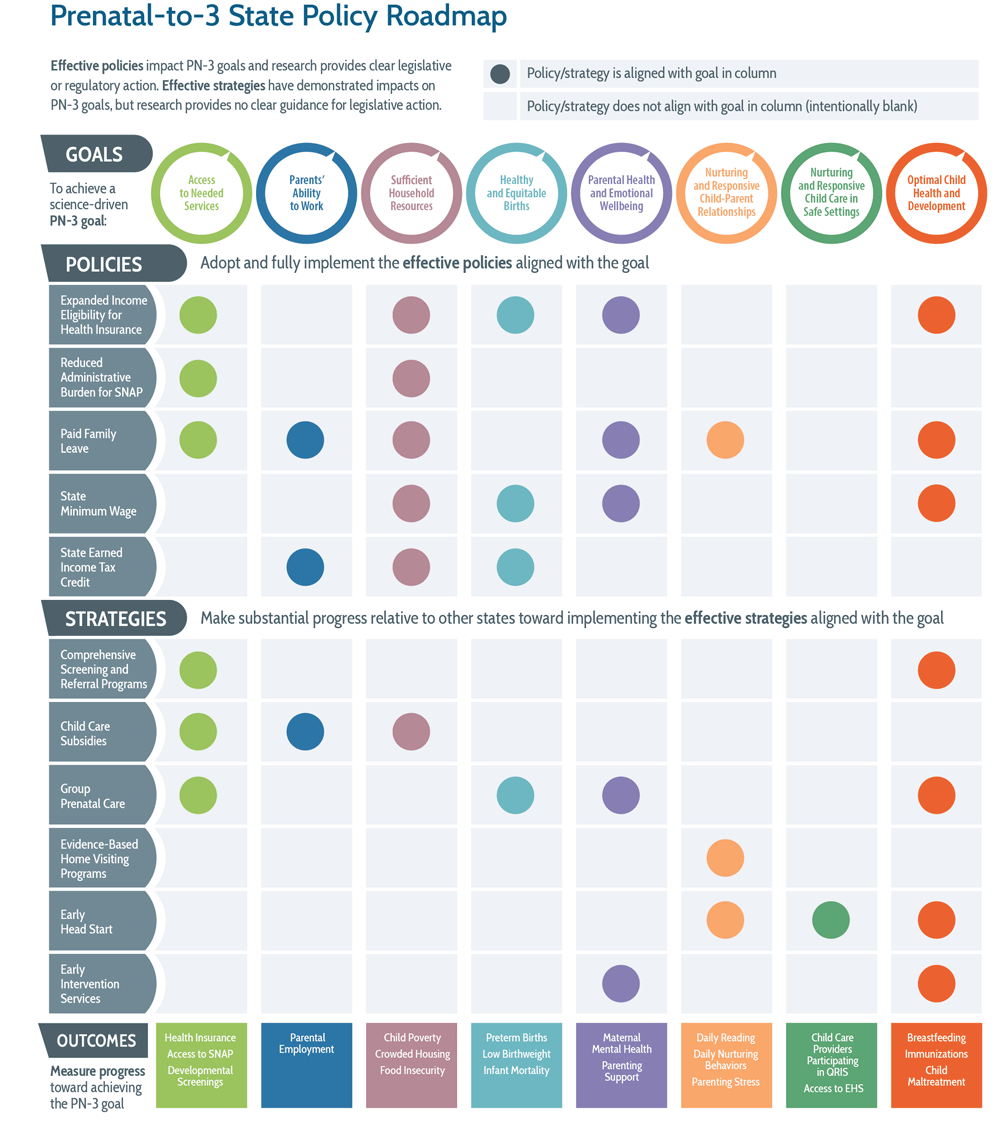 1. The Roadmap is a veritable cornucopia. It's a substantial document, over 300 pages, but don't worry, it's not intended to be read from beginning to end. Users—primarily, state leaders who are prioritizing babies and toddlers—may want to focus on one state or one issue, depending on their priorities. Policy recommendations are just the beginning. Note: the Impact Center will track progress toward goals, including which measures are adopted and how they are implemented.
👉 Sign up for updates from the Child and Family Research Partnership and the Prenatal-to-3 Policy Impact Center
2. States can learn from each other. The report finds that California, New Jersey and the District of Columbia have demonstrated the most progress on early childhood issues. In Osborne's words, "All states can do more, but some really need to get started."
Ohio governor Mike DeWine compared children's lives to pouring concrete, in that the earlier you start, the easiest it is to influence the shape. One of his first actions upon taking office was to increase support for evidence-based home-visiting programs.
The InnovateOhio initiative is designed to improve service delivery across state agencies. Similarly, Governor Michelle Lujan Grisham of New Mexico—a state with an especially high rate of grandparents raising kids—has formed a Children's Cabinet to foster collaboration and eliminate red tape.
👉 Read how New Mexico is using policy to plant a powerful future for its Children
3. In order to be effective, policies must be equitable (and vice versa). "For a significant part of the population," explained Jack Shonkoff, director, The Center for the Developing Child and professor, Harvard T.H. Chan School of Public Health. "There is a level of adversity, much of it related to structural inequities associated with poverty, systemic racism and exposure to violence, that appear to overwhelm the ability of the building blocks of school readiness to prepare all children to be ready to succeed, that result in disruptions in whole child development."
In many cases, the structural and systemic issues manifest in policies that exclude those that need support the most. "This belief that some should have and some shouldn't has really caused us all to not be able to thrive," Dr. Joia Crear-Perry of the
National Birth Equity Collaborative
asserted, "It is racism, not race, that is the root cause of health inequities."
To make things equitable, Shonkoff posited, we can no longer be asking questions like: What is the most effective intervention for children living in poverty? What is the most effective policy for dealing with the consequences and the threats and the hardships of systemic racism? The questions have to be: What works for whom? What has bigger impacts for some part of the population, what works less well for others? "Science is telling us that we have to get away from asking about what on average works and understand differential evidence."
👉 Read more: Dr. Joia Crear-Perry discusses the connection between maternal health and infant health – asking the difficult questions.
4. Early investments lead to greater return on investment. Science-informed investments that reduce hardships and adverse exposures faced by pregnant women and families with very young children offer a promising pathway to enormous savings in health care costs.
"The science is screaming at us!" — Jack Shonkoff, director, The Center for the Developing Child; professor, Harvard T.H. Chan School of Public Health; professor, Harvard Medical School and Boston Children's Hospital; Research staff member, Massachusetts General Hospital
"Policies in the prenatal period and the first two to three years after birth that strengthen the conditions that support healthy development will generate a substantially larger return on investment than what we have been used to looking at in early childhood," Shonkoff explained. "Three of the five most costly adult diseases are associated with early life adversity." A focus on health care and not just school readiness will benefit children, family and society in the long term.
👉 Read more: 5 Takeaways from Jack Shonkoff's EdRedesign Keynote
5. Science is driving policy. "The science is screaming at us," insisted Shonkoff during his remarks. He provided a crash-course on the biology of adversity and resilience, which helps to explain how excessive stress undermines the foundations of healthy development.
"We are learning a lot about what it is about adversity in the lives of families with young children that gets into the body and affects early learning and the beginning, the foundations of lifelong physical and mental health," Shonkoff said.
This is not, nor should it be, a partisan issue. Tony Vargas (a Democratic state senator in Nebraska) and Terri Collins (a Republican member of the Alabama house of representatives) both emphasized the importance of advancing science-informed policies.
Dr. Osborne concluded the program with the exhortation: "Embrace the science of the developing child!"
👉 Read more: Early Childhood Development and Lifelong Health Are Deeply Intertwined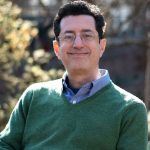 Early Learning Nation columnist Mark Swartz writes for and about nonprofit organizations. Author of the children's books Werner Herzog Eats His Shoe, Lost Flamingo, Magpie Bridge and The Giant of the Flood as well as a few novels, he lives in Takoma Park, MD, with his wife and two children.