The COVID-19 pandemic has wreaked havoc globally in loss of life as well as related economic devastation. In the United States alone, with more than 370,000 deaths as of mid-January 2021, the coronavirus crisis could result in losses of as much as $4.8 trillion in gross domestic product (GDP), representing approximately 23 percent of the U.S. economy, from March 2020 through February 2022, according to projections by researchers from the USC Center for Risk and Economic Analysis of Terrorism Events, or CREATE.
As the U.S. seeks to recover from the devastation, investment in early-childhood education presents a clear way to create broad, long-term economic growth.
"Research has clearly shown that children who receive high quality early learning experiences grow up to be more productive adults, with more successful employment at higher wages. The economic returns to high-quality early childhood education are staggering," says Betsey Stevenson, a professor of public policy and economics at The Ford School, University of Michigan.
Stevenson, who is currently advising the incoming Biden administration, wrote in a 2015 report for the president's Council of Economic Advisers that the link — while perhaps difficult to quantify exactly — was clear.
"The interconnectedness of child care and preschools with parents' ability to work means that the economic recovery depends in part on families having access to child care and preschool options that work for them."
"The challenge is that, while some of those returns are seen early on as students are better able to learn effectively in the K-12 environment, many of those returns show up decades later in the form of prosperous adults. However, the net present value of those returns still makes it the best investments one could make.
"While it is difficult to put a precise number on the sum total in gains to parents and society," she wrote in 2015, "research shows that gains that come from the benefits to children's employment and earnings far outweigh the costs."
Estimates of just how much each dollar invested in early childhood learning brings in economic benefits can vary. A 2017 study by a group of interdisciplinary scientists of the effects of state-funded, pre-kindergarten programs found a cost-benefit ratio in the range of 2:1 to 4:1 when looking at data from the universal pre-K program in Tulsa, Oklahoma, along with Head Start and local programs.
That's on the low end.
Other studies have found that every $1 invested in early learning brought about $4 to $9 in benefits; researchers behind the Perry Project, a well-known longitudinal experiment in the 1960s followed the kids into adulthood for a clearer picture, found a return of $12.90.
Regardless of the exact dollar figure, the benefits of educational efforts aimed at young children also appear to be broad.
"While some benefits such as savings on special education may emerge in the relatively short term, others such as higher earnings and less antisocial behavior may not appear for 10 to 20 years," writes Helen F. Ladd, a former Brookings Institution expert and Susan B. King Professor Emeritus of Public Policy, Samford School of Public Policy at Duke University.
Ladd, who examined 13 high-quality recent studies on early childhood learning for Brookings, notes that the long time frame "poses a challenge both for program evaluators who must project uncertain benefits over time (but typically use standard methods to do so) and policymakers who typically would like to take credit for short-term benefits."
While it has been accepted that 700 to 1,000 new neural connections are formed each second in those early years, new research from Harvard University found that the true number is more than 1 million neural connections per second, suggesting that early education is even more important than previously thought.
Two oft-cited studies provide critical data points about the long-term effects of early childhood education.
The Perry Preschool Project, conducted at an elementary school in Ypsilanti, Michigan, from 1962 to 1967, provided high-quality preschool education to 123 3- and 4-year-old African-American children living in poverty and assessed to be at high risk of school failure, according to the HighScope Educational Research Foundation.
The study found that compared to their peers, the project participants were significantly more likely to have an IQ of at least 90 by age 5 (67 percent vs. 28 percent), graduate high school (77 percent vs. 60 percent) and earn $20,000 (about $166,000 in today's dollars) per year by age 40 (60 percent vs. 40 percent).
In 1972, a controlled experiment known as the
Abecedarian Project
sought to understand the potential benefits of early childhood education for poor children. The experiment involved 111 infants born between 1972 and 1977, 57 of whom received "full-time, high-quality educational intervention in a child care setting from infancy through age 5."
Abecedarian researchers conducted follow-up studies at ages 5, 8, 12, 15, 21, 30 and 35, finding that statistically significant benefits persisted throughout early adulthood, including higher reading and math abilities, completion of a half-year more of education and an increased likelihood of working in skilled jobs (47 percent vs. 27 percent).
The benefits of early childhood education did not stop at childhood, nor did they solely correlate to education.
Members of the Abecedarian group who received early childhood intervention were also less likely to have been teen parents (26 percent vs. 45 percent). The Perry participants exhibited fewer behavioral risk factors such as smoking by age 40.
"Both the Perry and the Abecedarian interventions have statistically significant effects on the healthy behavior and health of their participants," wrote researchers in a 2016 National Institutes of Health study. "Our results contribute to an emerging body of evidence that shows the potential of early life interventions for preventing disease and promoting health."
Time for a Rethink?
Rachel Greszler and Lindsey Burke of the Heritage Foundation, in a call for policymakers to rethink child care and early-childhood education, write, "The interconnectedness of child care and preschools with parents' ability to work means that the economic recovery depends in part on families having access to child care and preschool options that work for them. While widespread child care closures could cause significant disruptions to work and economic output, there may also be new opportunities and ways of delivering early childhood education and care that could expand affordable, workable options for families."
Citing data from the Annie E. Casey Foundation, Greszler and Burke note that two-thirds of children younger than six have "all available parents in the labor force — meaning that children's early education programs are fundamental to parents' incomes."
That statistic links preschool programs to the economic fortunes of many families.
"If parents cannot find suitable child care — including affordable, convenient, adequate hours, and a desirable environment — some will have to reduce their work hours or quit their jobs," Greszler and Burke write. "Since a day care teacher who loses her job when the school closes cannot trade spots with the nurse or middle school teacher who stays home because of a lack of suitable childcare, these childcare-initiated changes in labor could lead to broader shifts, including shortages and surpluses of workers."
Early Learning as Economic Development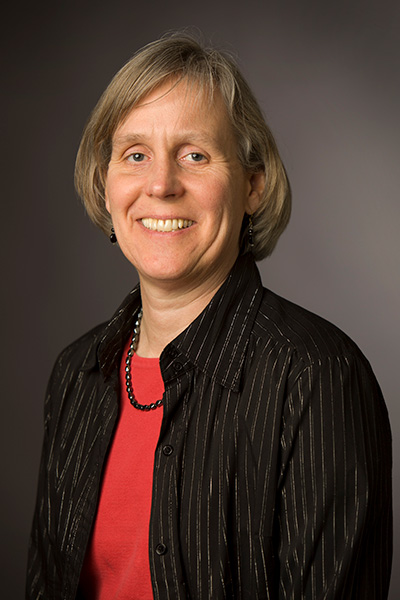 Mildred E. Warner, professor of City and Regional Planning and professor of Global Development at Cornell University, frames the issue of early childhood learning as one of economic development.
During the Great Recession, Warner examined the correlation between the economy and the child care sector. "When the economy contracts and employment shrinks, the first part of the child care sector to disappear is formal center care," she wrote, adding that parents who find themselves out of work can't afford to keep their children in daycare centers and will either remove them from paid care or move to less expensive options or turn to family members.
"However, when the economy bounces back, many of these new family providers will return to the regular work force, leading to shrinkage in the family child care sector precisely at the same time as demand for child care is rising."
A similar situation is emerging now, Warner says, as child care centers and preschools struggle to stay open amid social distancing guidelines to prevent the spread of COVID-19. Child care centers with reduced class sizes now have to grapple with fewer tuition dollars to meet their constant overhead costs.
"Child care centers are going to go bankrupt," Warner says, adding that the meager federal funding that exists won't come quickly enough. "Child care centers operate on the thinnest of margins in the best of times. A smart societal decision would be at the federal level to create subsidy flows to keep child care centers open."
Warner argues that such funding would actually provide benefits greater than the initial outlay, citing a "multiplier effect."
"Many large employers have figured out that supplying some support is beneficial to their bottom line," Warner says. "They don't need to do this out of altruism."
For instance, $100,000 in federal aid ("direct effects") could provide funding for child care workers' salaries, which are returned into the local economy ("linkage effects"), in addition to the jobs that operational child care facilities would allow parents to have ("social infrastructure effects"). The formal child care system represents "a critical social infrastructure for economic development," Warner adds.
Yet Warner warns of a potential crisis when Americans head back to work in the post-pandemic era.
"When that happens, the centers aren't going to be there. They're going to be gone," she says. "We had a shortage of child care centers before the pandemic. It's going to be worse on the other side. It's a choice that our policy makers have made — our federal policy makers."
Subsidies to save child care centers would have made a difference, Warner adds.
"The hole is big. This is where you need the federal government," she says. "Do we care about our kids? Do we care about our workers? Do we care about our economy?"
Warner recalls that after Hurricane Katrina devastated the Gulf Coast in August 2005, oil producer Chevron helped restore 40 child care centers in southern Mississippi, donating $1.25 million to the effort.
"Many large employers have figured out that supplying some support is beneficial to their bottom line," Warner says. "They don't need to do this out of altruism."
The benefits not only include better human development, but improvements in the future labor force, better career ladders and opportunities for employers. "Every time you lose an employee, it takes about 150 percent of that employee's wages to replace them," Warner says. Other benefits for employers include increased loyalty and reduced absenteeism.
Warner said the sector could use "a couple of billion" in additional funding, citing figures from the nonprofit Committee for Economic Development. "It's not cheap, but is the future of your society worth it?" Warner says. "Whatever it is you need in your society — police officers, firefighters, teachers — they all need early childhood education."
Warner says that in 20 years of looking at the issue, not much has changed. Yet the good news is that both major parties have publicly touted the importance of early childhood education. "This doesn't have to be an issue of political divide," she says. "Let's wake up and pay attention."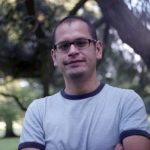 Bruno J. Navarro is a writer, editor and photographer who has covered business, technology, courts and education. His work has appeared in CNBC, Women's Wear Daily, NBC News, The Associated Press, Nylon and The Arizona Republic. Originally from Queens, New York, he currently lives in New Jersey.