Our country is in a child care crisis, exacerbated by the pandemic, which has shown how difficult it is for families to access quality, affordable care and for providers to make ends meet. Absent a robust federal investment and universal child care program, the Better Life Lab team at New America set out to better understand what innovations existed in the child care and early education space. Although no single innovation is enough to solve the national crisis, these innovations aim to improve existing parts of the child care delivery system. This five-part series is designed to share our findings as to what innovations could work in improving child care access, quality and affordability to create an equitable system that works for us all.
Read Part 1, Part 2, Part 3 and Part 4 here.
---
Justine Barawigira, 26, does not want to send her children to a child care center: "My bus can be late and [the center] can call police and take my child. Yeah, I cannot agree with that." While public transportation can be unreliable and her job can let her out late, Barawigira's decision to not use center-based care reflects cultural preference (many refugees are unfamiliar with the U.S. ECE system) and a deep need for her children to be with someone she trusts. At the root of her fear is mistrust of the U.S. care system to sympathize with her as a Black refugee mother and to protect her children.
Among young children with immigrant parents without a high school diploma, like Barawigira's children, only 5% use center-based care. Lower levels of parental education are associated with lower income and with less full-time work. Parents' immigration and education status is strongly associated with the use of center-based care: the higher the education status, the higher the likelihood parents will send their children to the often more formal center-based care.
Many immigrant parents express fear around ECE centers. They worry that their child rearing practices, which may be historically rooted and culturally normative, may be viewed as abuse in the U.S. They also fear being tracked, monitored or reported. As an example cited in Helping in Child Protective Services, a Diné family was distraught and invested significant effort to find advocates when a health inspector cited a child care center and named their child's use of a cradleboard, a traditional sleeping and carrying apparatus, as "child abuse" during a visit to a ECE center.
Barawigira and her children are a part of the fast-changing Black population: one-in-10, approximately 4.6 million Black people living in the U.S., were immigrants as of 2019. And Black children are greatly over-represented in Child Protective Services cases, in which the state attempts or completes exactly what Barawigira fears—the removal of one's children from one's care. Black children also face the most difficulties in accessing high quality early education and have the highest likelihood of losing their access due to expulsion and suspensions, wrote W. Steven Barnett, co-director and founder of the National Institute for Early Education Research, and his colleagues.
Barawigira's story reflects the U.S. history of exclusion and discrimination that weigh heavily on marginalized parents' minds as they consider ECE options. In its 2020 Early Learning Needs Assessment, Washington State found that some marginalized parents chose not to access ECE because of fear or distrust of the system or concerns that their children may be unfairly treated or inaccurately assessed because of their race or cultural differences.
Despite growing findings on the importance of ECE, access has been slow and inequitable, with vulnerable populations often the last to benefit. The Urban Institute found that early childhood programs are among the most racially and ethnically segregated educational spaces in our country. In fact, some state policies promote segregation. For example, Park Slope North–Helen Owen Carey, a community-based universal pre-K provider that offers universal pre-K seats open to any child, as well as seats specifically reserved for low-income children whose families qualify for additional services, was financially punished when it refused to follow New York City's policy of keeping the income-qualifying children and the general universal pre-K children in separate classrooms.
Young children of immigrants, the fastest growing population of young children in the U.S., are not being reached by the existing publicly subsidized system ostensibly designed to help them. The child care system in the U.S is a woefully inadequate and inequitable patchwork built around a private market of those parents who can pay and public programs for those financially struggling parents who meet income thresholds and other eligibility criteria. So creating an inclusive and equitable child care system will demand deliberate design and policy considerations.
The first step to mitigating these inequities is reaching all populations of young children and building trust with their families in order to understand their wants and needs for a child care program, and then to enroll them in the programs that meet those needs. Some promising programs simplify enrollment, initiate culturally competent outreach, advance staff recruitment and ongoing training, and develop trusting relationships with parents.
For easier reading, we've broken down 15 key innovations—programs and practices—into two parts.
The first —5a— focuses on the first steps to accountability, understanding and outreach to underserved communities.
The second—5b—highlights program designs that center marginalized students and their families across the country.
Click or tap on each to expand their findings:
Key Innovation Area #5a → Rethink and restructure early education settings to be accountable to the needs of an increasingly diverse U.S. child care population and their families.
Key Innovation Area #5b → Young children need holistic care that centers academic and social-emotional needs.
Key Question → Is It Enough?
» Answer? Not on a voluntary, limited basis
Race, immigration status, parental language, parental education and income are predictors of children's participation in ECE. The current market-based system, in which only families who can afford the care they prefer have the flexibility to procure it, leaves children of color and children from low-income families at a profound disadvantage. Professor Mariana Souto-Manning argues that early childhood education "centers white interest, promotes white supremacy, upholds inferiority and deficit beliefs pertaining to children and communities of colors, and sees the language practices of communities of color as needing remedy. As such, early childhood education in the U.S. systematically and continuously inflicts harm on children, families and communities of color."
But culturally inclusive programs, such as those described above, respond to systematic disenfranchisement and benefit all students, who learn by interacting with their peers. Children in diverse preschool settings show increased learning outcomes and learn to empathize and coexist with people from other races and classes.
However, it is clear that the best models of inclusive early education today are far too limited, confined to highly motivated organizations and programs that receive federal funding and have a mandate to serve all children equally. Future child care policy at the federal and state levels must make cultural responsiveness on an ongoing basis a requirement for increased funding to child care providers.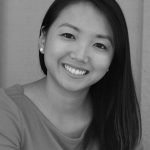 Ai Binh T. Ho is a Leading Edge Fellow with the American Council of Learned Societies (ACLS). She focuses on the "Innovations in Childcare Access and Affordability in the United States" project at the Better Life Lab (New America).