When it comes to math, as with most ordeals, an encouraging word makes all the difference. Imagine you're a four-year-old, trying to count four toys in an activity. On the first try, you count three, but a friendly bear provides a hint. When you get it right the next time, he exclaims, "Cool beans!"
Welcome to Khan Academy Kids, where it's possible to learn addition and empathy at the same time.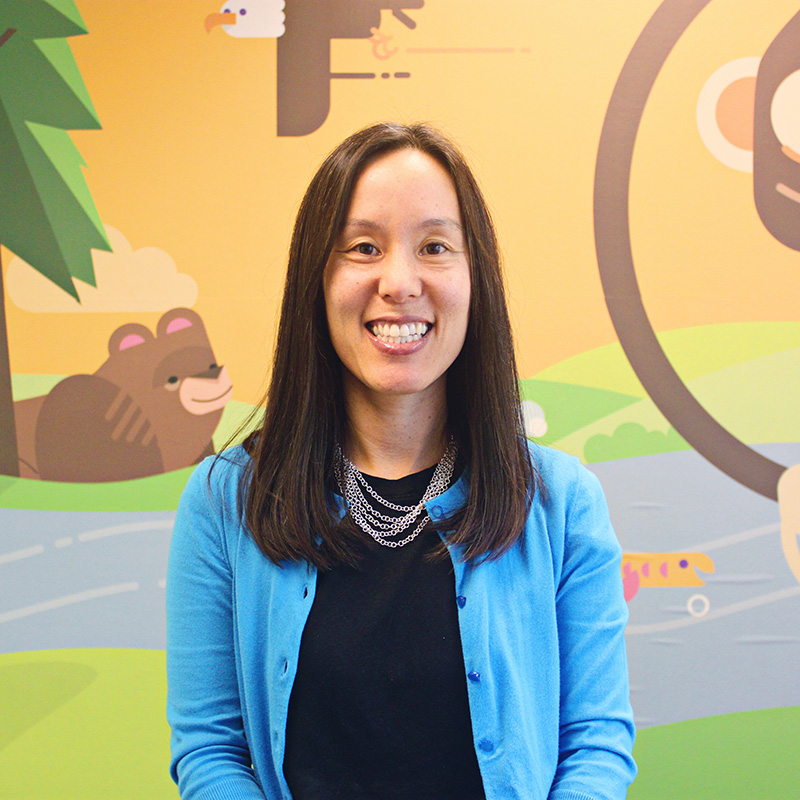 "We integrate social-emotional learning and lessons," says cofounder Caroline Hu Flexer. "Our characters encourage the children and model the support that happens in a classroom."
Millions of children all over the world (about half of them in the United States) develop their minds and hearts through this comprehensive education platform. Designed for two-year-olds through second graders, it includes thousands of original books and lessons. Hu Flexer leads a small but mighty team of 15, including illustrators, animators, educational specialists, product managers and engineers.
"In the late 1960's," says Isabelle Hau, the inaugural executive director of the Stanford Transforming Learning Accelerator and former partner at Imaginable Futures. "Researchers tested creativity among 1,600 children ages 4 and 5. What they found is astounding: 98% of young children fell into the genius category of imagination. By adulthood, the number had dropped to 2%. In other terms, all little learners are naturally creative. Khan Academy Kids fosters this natural creativity with its joyful characters and its playful holistic content."
Dr. Michael H Levine, senior vice president for Learning and Impact at Noggin, who previously advised Hu Flexer and team, states, "Khan Academy Kids has emerged as a research-backed, increasingly personalized platform that is an important preschool resource for early educators and parents."
Partnerships with companies like National Geographic and Bellwether Media help them punch above their weight. Super Simple Songs has songs and animated videos to promote dancing, and this week, Khan Academy Kids is joining up with Crayola for Creativity Week, offering daily art projects that can be done in the classroom or at home.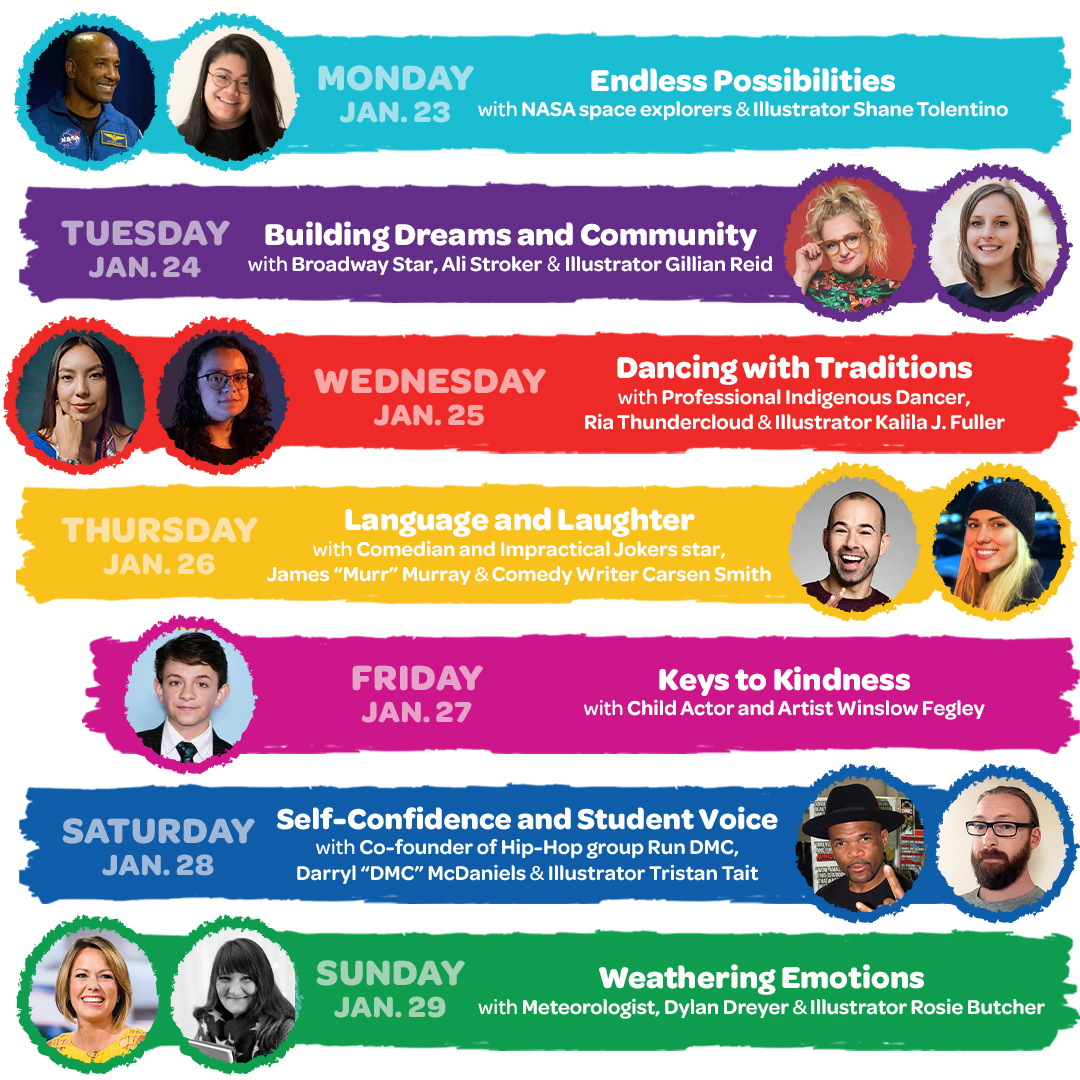 👉 Discover free Creativity Week resources
Khan Academy Kids started out as Duck Duck Moose, which Hu Flexer, her husband Michael Flexer and their friend Nicci Gabriel launched as one of the first educational app developers. The Flexers, both amateur musicians, composed and performed the tunes. Their children, who are now 17 and 14, were the original users. When Khan Academy acquired Duck Duck Moose in 2016, it meant transitioning from a business to a nonprofit, but Hu Flexer says the mission has always taken precedence.
"Khan Academy provides a free world-class education to anyone anywhere," she says. "There is no other place where we could offer all of our early learning lessons and stories for free." (A paid offering for school districts, which includes professional development for teachers as well as district- and school-level progress reports, is also available.)
👉 Read more: Sal Khan and His Planet-Saving Academy
When Covid hit, Khan Academy Kids suddenly went from a supplemental aid for early learning to the key educational ingredient in many children's days. Usage shot up 300% in March 2020. "Teachers needed us," recalls Hu Flexer. "Parents needed us. They were so relieved to discover a comprehensive program that was completely free." Lessons reinforced foundational literacy and math skills, and children enjoyed the experience.
Hu Flexer and team also seized the pandemic moment to launch a YouTube channel. "When we saw that kids had lost story time in the library and circle time at school," she says, "we just had to get out the webcam."
As teachers demanded safe ways of delivering lessons, schools that had been reluctant about technology changed their tune, and adaptation has continued into the new abnormal. Alignment with Head Start and Common Core standards is persuading the remaining holdouts about the value of Khan Academy Kids.
Joining the crew of animals that accompany users on their educational journeys, 50 new human characters now await young learners. Inspired by real kids and families, they appear in a new set of stories about friendships, confidence and patience. Sofia, Kevin and Imani are trying to catch fireflies and have different ideas about the best way to do it. They soon see that there can be more than one right way to solve a problem. Derrick brings in a lunch Alani has never seen before, and vice versa; at first they're both dubious, but they decide to try something new.
Research supports what Hu Flexer terms "our whole-child approach to well-being and development." A 2020 study found that students who used Khan Academy Kids at least an hour a week improved their Test of Preschool Early Literacy scores. "[Khan] really did their homework," David Arnold of University of Massachusetts-Amherst told Education Week. "They're targeting the right letter recognition, sound correspondence, all those things.… It did a good job of capturing kids' interests… and a good job of scaffolding, so it wasn't too easy but it wasn't over kids' heads." Further investigation by Susan Athey of the Golub Capital Social Impact Lab at Stanford University is planned, focused on learning progress and identifying areas for improvement in the app's learning path mechanics.
Hu Flexer is also planning to scale partnerships with school districts. "As we focus on historically under-resourced communities," she says, "building more tools to support teachers in the classroom is the best way for us to foster meaningful learning outcomes."
Additionally, Spanish-language books and more original stories written by authors from different cultures are also in the works. "For children this age, learning has to be play," Hu Flexer says, adding, "It has to be related to things that they're doing in the real world."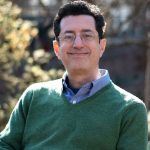 Early Learning Nation columnist Mark Swartz writes for and about nonprofit organizations. Author of the children's books Werner Herzog Eats His Shoe, Lost Flamingo, Magpie Bridge and The Giant of the Flood as well as a few novels, he lives in Takoma Park, MD, with his wife and two children.