Republican Speaker of the House Kevin McCarthy made headlines and history when it took 15 rounds of votes for his party to line up behind his speakership in January, grinding House business to a halt in the process. But the long parade of votes weren't the only things that made headlines. So too were the children of Congressmembers, brought along to witness their parents getting sworn in, only to have to wait around until the voting was over. One photo in particular of Representative Jimmy Gomez and Representative Joaquin Castro taking care of their babies together in the Democratic cloakroom made the rounds. Gomez also carried his then four-month-old son Hodge around on the house floor in various baby carriers as the voting dragged on.
"I got a lot of attention when I brought Hodge to the floor of the House for the speaker's vote," Gomez told Early Learning Nation. So he decided to "use this moment," as he put it, to funnel the attention he had stirred up into something more long lasting. In late January he announced the formation of the first-ever Congressional Dads Caucus, a forum for members to advocate for legislation that supports working families, with about 15 members.
The Dads Caucus is meant to "simply do our part…raising our kids at home and also advocating for family-friendly policies in Congress," he said. "We're going to try to mobilize dads in Congress to be more active and advocate on issues that impact working parents."
It's not the first attempt: Gomez noted that there was an effort to form a bicameral, bipartisan dads caucus several years ago that never got off the ground. Gomez and his fellow members decided to simply launch theirs in the House on a partisan level, for now. They hope to eventually get Republican sponsors on some of their legislation and perhaps even members down the road.
But it's meaningful to have men talking about these issues so prominently. Having men in Congress speaking out about paid leave and child care "shows that these issues are not just women's issues," Gomez said. "They're family issues."
When men in Congress talk about these issues, it "helps push back on the stereotypes about who caregivers are," said Jocelyn Frye, president of the National Partnership for Women & Families. "It is helpful for dads to come and step up and say, 'This matters to us, too,' because then it makes the case for a broad-based policy that covers all workers and helps to take it outside of the gender-specific silo that people often put these issues in."
Having male members talk about paid family leave "really stresses the importance of showing, demonstrating that paid leave impacts all of us," said Dawn Huckelbridge, director of Paid Leave for All. It's "not just about new moms but it's about health and labor and supply chains and, yes, it's about new dads, too." Gomez gave a concrete demonstration of the push and pull between work and taking care of children when he showed up to Congress with his son strapped to his chest. Representative Colin Allred, another member of the Dads Caucus, is the first and so far only member of Congress to take paternity leave.
"It's always been the case that all of us are going to need to give or receive care in our lifetimes, but having more voices in this fight…is really important," Huckelbridge said. "We're going to need more and more stakeholders to get this over the finish line."
Breaking these issues out of the "women's issues" bucket, meanwhile, will likely help lend them more momentum. "It helps to counter the opposition that really does try to isolate these issues as niceties for ladies," Frye said. That's just a way to "diminish the urgent need for them," she said, by making caring for one's family something that women simply do. "It helps break past different silos, and it helps make it a workplace issue. It's a labor standards issue."
Representative Jamaal Bowman joined the Dads Caucus because "being a dad is awesome," he said. He has three children and "it's the most amazing thing in the world." But he also joined because "mothers shouldn't be the only ones fighting for family justice, child care justice, and all the things that are needed to support a healthy, nurturing family," he said. "We want to make sure fathers step up and do their part."
Gomez is aware of the "double standard" applied to fathers and mothers, he said. "Men are often praised for it when they take [their kids] to work, and women are criticized or their commitment to their job is questioned." The Dads Caucus, in fact, follows in the footsteps of the Mamas' Caucus, formed in 2019, of which Gomez is a member. The founder of the Mamas' Caucus, Representative Rashida Talib, is also a member of the Dads Caucus. Gomez sees the work of his new caucus, in part, as supporting the mamas in their fights. "We do get an oversized amount of attention," Gomez said, "because it's still for some people a novelty." So he wants to harness that attention and use it as a force for forward momentum.
The caucus also signals a cultural shift in favor of men feeling more able and eager to care for their children and be part of their lives. Many of the Dads Caucus members are young and have young children. Having them publicly claim the mantel of dad only furthers that cultural shift. "When more people feel comfortable saying that, when public figures say that…it empowers more people to be honest in saying, 'This matters to me, too,'" Frye said. Passing laws like the Family and Medical Leave Act, which just marked 30 years and allows Americans who qualify to take unpaid time off for a new child, sick family member, or serious illness or injury, helps spur cultural change by giving people the room to balance caregiving and work. But it also requires cultural change to spur more legislative change. "That's why the caucus is so valuable, it is shattering all of these stereotypes," Frye said.
The caucus has a basket of policies it already wants to champion. The child tax credit is a priority for Gomez, who is on the Ways and Means Committee, the chief tax-writing committee in the House. The credit dramatically decreased child poverty. It was "so drastic in helping working people that we have to take that on as a primary fight," he said.
But he also noted that paid family leave is a priority as well, particularly for fathers. "Making sure that dads take that time off to bond with their child is critically important," he said. Studies have found that when men take paternity leave they have stronger, more equitable relationships with their children later in life and that their wives see mental health benefits. He also has personal experience with the issue: he got pneumonia at age seven and his parents were nearly bankrupted when they had to miss work shifts to stay with him at the hospital. His home state of California was the first in the country to pass paid family leave in 2002, and he advocated for increasing benefits when he was a member of the state legislature. "A lot of these issues that face families are why I got into politics in the first place," he said.
The dads will also champion child care. That's the most central issue for Bowman, he said, who was a teacher and educator before coming to Congress. "I know how important the first years of a child's life are," he said. He was named as a cosponsor on universal child care legislation that Senator Elizabeth Warren unveiled on February 8.
They'll even tackle some smaller scale fights. They'll push the White House, for instance, to look at what it can do through regulation or executive orders to help working families. Gomez noted that some older buildings on Capitol Hill don't have changing tables in the men's rooms. He wants to see those added for families that visit with their children. "It is the people's house and we want to make sure that people with kids are able to visit and enjoy their capitol building," he said.
Many of their policy priorities, including paid family leave, child care investment, and the child tax credit seemed close to passage when they were included in the Build Back Better reconciliation package, only to be stripped out when Democratic Senator Joe Manchin refused to support them. But both Huckelbridge and Frye noted that paid family leave came closer to passage than it ever has before. "The energy isn't going away, so we intend to take that momentum and grow it until we get the job done," Huckelbridge said. Having the Dads Caucus talking about it only adds to that forward motion.
The caucus is so far just in the House, but members are actively considering how to bring Senators into it. Senator John Hickenlooper just had a baby in December, Gomez noted, and Manchin not only has three children but 10 grandchildren. "We have work to do in our caucus," Gomez said of Democrats. "We have to go and have those conversations with the individuals in the Senate—even Democrats—to see if we can change their minds or get them to see things differently."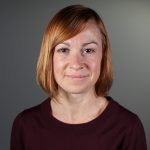 Bryce Covert is an independent journalist writing about the economy. She is a contributing op-ed writer at the New York Times and a contributing writer at The Nation. Her writing has appeared in Time Magazine, the Washington Post, New York Magazine, the New Republic, Slate, and others, and she won a 2016 Exceptional Merit in Media Award from the National Women's Political Caucus. She has appeared on ABC, CBS, MSNBC, NPR, and other outlets. She was previously Economic Editor at ThinkProgress, Editor of the Roosevelt Institute's Next New Deal blog, and a contributor at Forbes. She also worked as a financial reporter and head of the energy sector at mergermarket, an online newswire that is part of the Financial Times group.