Many people see the word "doula" and think, "Ah, yes. A midwife." Though the two words describe important roles in the birth experience, the jobs are dramatically different. Midwives are medical professionals trained to deliver babies, providing individualized healthcare throughout pregnancy, childbirth and postpartum. A doula is a non-medical childbirth assistant whose No. 1 job is to focus on the physical and emotional needs of the mother and their families during pregnancy, childbirth and the postpartum period. Doulas don't deliver babies but can help mothers develop a birth plan and have the support they need throughout labor and delivery, and advocate on her behalf with medical personnel—all factors that contribute to safer and healthier births.
The service is growing in popularity because it has been shown to make a dramatic difference in the birth experience for mothers, babies and families. A U.S. Department of Health and Human Services report published in December found that doula services drastically improved maternal health outcomes.  "Doula-assisted mothers were four times less likely to give birth to a baby with low birth weight, two times less likely to experience a birth complication involving themselves or their baby, and significantly more likely to initiate breastfeeding," the report states. According to the American College of Obstetricians and Gynecologists, the one-on-one emotional support provided by doulas has been shown to reduce cesarean births, help shorten the duration of labor and improve the rate of spontaneous vaginal birth.
American mothers need all the help they can get. Though rates of maternal deaths have been declining in most countries, the U.S. has the highest rate of maternal mortality of any industrialized country in the world, and the Centers for Disease Control and Prevention reports that "stark and unacceptable" racial and ethnic disparities persist in this maternity crisis. A large body of research suggests that doula support is a promising strategy to mitigate these disparities.
Medicaid finances 42 percent of all U.S. births each year—roughly 1.5 million births—and among the CDC's policy recommendations to address America's maternity crisis is to extend Medicaid coverage to make sure that no one in this country dies because of pregnancy. Because states have some discretion in how to use their Medicaid funding, some have begun following the evidence and offering doula services as a benefit to their enrollees.
Michigan has now become the latest state to reimburse doula services for individuals covered by or eligible for Medicaid insurance, joining 15 other states that have done so or are in the process of providing this benefit. In taking this step, the Great Lake State has made it possible for the approximately 45,000 Michigan Medicaid enrollees who give birth each year to access the gift of childbirth assistance that for years has been a luxury enjoyed by those who could pay for the service out of pocket or had great insurance.
Though Michigan has made strides recently in improving maternal and infant health, it still suffers from one of the nation's highest infant mortality rates, with infant deaths among its Black and Native American communities more than double those among white infants. Black women in Michigan are three times more likely to die from pregnancy-related causes than white women—in keeping with similar national disparities.
To address these inequities, Gov. Gretchen Whitmer launched her Healthy Moms Healthy Babies initiative, allocating millions of dollars to improve birth outcomes and support birth equity. As part of this initiative, Michigan expanded Medicaid coverage for a full 12-month postpartum period, providing access to critical physical and behavioral health services, dental care, treatment for substance abuse, and more throughout the first year after pregnancy.
In January 2023, Gov. Whitmer announced that announced that Michigan would begin supporting expecting mothers by covering doula services for Medicaid enrollees. In making the announcement, Gov. Whitmer stated that a whopping 63 percent of maternal deaths in Michigan are preventable. (Michigan is by no means an outlier in these numbers: The CDC reported in 2020 that more than 80 percent of pregnancy-related deaths from 2017 to 2019 in the U.S. were preventable.) To powerfully impact that situation, the state has put together a comprehensive program, a sort of one-stop shop that will spread the word about doula services, build the workforce, and provide ongoing resources and support for Michigan's doulas.
A Solid Platform for Success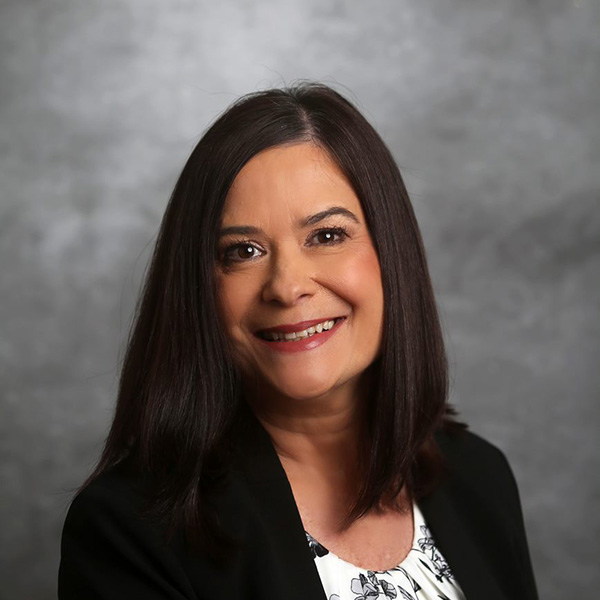 Doulas practiced in Michigan before the launch of the initiative, says Dawn Shanafelt, director of the Michigan Department of Health and Human Services Division of Maternal & Infant Health, who is leading the Medicaid doula initiative. "But with the program, Michigan will have a central location where families that have Medicaid insurance can find doulas available in their communities."
The initiative also provides a registry for doulas that offers webinars, training and continuing education, as well as step-by-step guidance for enrolling as a Medicaid provider and guidance on billing for doula services through Medicaid. To become a provider, individuals must have completed Michigan Department of Health and Human Services-approved (MDHHS) training, and they can find these approved programs on the website. The initiative provides scholarships for those who want to take the training and become professional doulas—a strategy that both builds the workforce and offers economic opportunity within local communities.
A key component of the program is the Doula Advisory Council comprising 29 individuals, all doulas from across the state who represent the diversity of Michigan's communities, Shanafelt says. The council will work to promote advancement of doula services statewide and advise the MDHHS on policies, applications and resources, as well as providing advice on content for continuing education and reviewing training programs to ensure they meet Medicaid requirements.
The health department is hiring two doula specialists to work with Shanafelt's division to serve different geographic areas of the state. She says one of these specialists has been hired—a doula with 22 years' experience—and a second is on the way.
Medicaid policy includes a maximum of six doula visits during the prenatal and postpartum period, plus one visit for labor and delivery in a hospital setting. The flat reimbursement rate is $75 for each of the six visits, plus $700 for attendance through labor and delivery.
A stumbling block for states accessing Medicaid funding for doula services has been the requirement by the federal Centers for Medicare and Medicaid Services that doula services must be recommended by a licensed healthcare provider. To address this, Michigan's chief medical executive Dr. Natasha Bagdasarian has issued a standing recommendation that doula services are medically necessary and should be offered to families covered by Medicaid insurance. In her recommendation, Bagdasarian wrote that doula services should be offered "immediately and on an ongoing basis to Medicaid recipients until such time as determined no longer necessary."
Results Speak Volumes
Since professional doula services were first offered in 1970s, friction has existed with the medical community, with some doctors and nurses viewing doulas as encroaching on their territory, or just one more body to get in the way of their efficiency during labor and delivery.
"The way to change the mindset regarding who's a part of the care team is by seeing excellent outcomes," Shanafelt says. "By seeing that the patient or birthing person's well-being improved by having a doula as part of their care team, attitudes change.
"Having the American College of Obstetrics and Gynecology recommend having an emotional support person such as a doula present because it is associated with better outcomes for women in labor makes a difference," she says. "Doulas have been serving birthing persons for decades, even hundreds of years, so this isn't a new concept. The difference is the recognition of the value and importance of the doula profession.
"The shift is partly a result of the research that's been published (about the benefit of doulas), but most importantly, it's come from listening to families. Families tell us what works best for them. They're the experts. So, if you listen to the experts, you're going to hear time and time again that doulas make the difference."
---
RESOURCES
FACT CHECK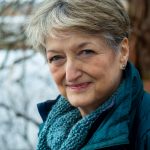 K.C. Compton worked as a reporter, editor and columnist for newspapers throughout the Rocky Mountain region for 20 years before moving to the Kansas City area as an editor for Mother Earth News. She has been in Seattle since 2016, enjoying life as a freelance and contract writer and editor.