Lorretta Johnson has been running a child care out of her home in Austin, Texas since 1999, caring mostly for children whose parents receive government subsidies, and she loves it. "It's a home away from home for the other children," she said. "We love them as our own children." The parents who send their children to her appreciate her, too. If someone comes to her needing her to watch their child overnight because they got scheduled late or need to pick up an extra shift, she says yes. "When parents need my help I'm there to help them," she said.
But in all that time she's always lived paycheck to paycheck, frequently having to decide which bills to pay in full and which to skip. It wasn't until last year, when she received funding from the American Rescue Plan, that she was finally able to give herself a paycheck that went beyond meeting basic expenses. "I'm just learning how to pay myself something," she said.
She works from 6 in the morning to 6 at night every day, and she can only afford to take two weeks off a year. Recently when her husband, a disabled war veteran, wound up in the ICU, she lost a week of income because she had to stay with him. She had to borrow money from her mother to cover the lost pay. He's still not fully recovered, so Johnson has to have other people go with him to his doctor appointments so she doesn't lose more income.
"I want our legislators and I want the public to know that without child care there's no workforce. We are the workforce behind the workforce." Lorretta Johnson, Austin, Texas
"It seems each year it gets harder and harder," Johnson said. "You get more stressed."
It's particularly hard to make the math work given that she accepts government subsidies, which she's done since she opened. They don't cover the cost of what it takes to care for the children, so she's had to reduce her own bills and go without some things she wanted or needed. "They don't give you full pay," she said. "The government needs to step in, when [parents] can't pay us in full the government needs to step in and pay the rest."
All of those struggles are why she'll be closing her doors on May 8 along with at least 725 other child care providers across the country as part of the second ever Day Without Child Care. Providers and organizers with Community Change Action will hold over 50 events across 15 states and Washington, D.C. to demand that the government ensure better pay for providers, make care affordable for all families, and build "an equitable child care system."
In Austin, Johnson and others will head to the state capitol, where they'll have food, bouncy castles, and will be hosting a "care-e-oke." "We're doing it big," Johnson said. Providers in Minneapolis, Minnesota; Columbus, Ohio; and Indianapolis, Indiana will also gather at their state capitols to rally and make their demands heard.
Johnson's parents, who all work, support her even if it means they'll have to go without care for the day. "They say, 'Go for it, we're behind you,'" she said. Most will come with her to the event on the 8th.
Johnson will be going without, too: she'll forfeit a day of income by closing her doors. "It's definitely worth it," she said. She would know. She also closed last year during the first Day Without Child care, when for the first time over 300 providers nationwide shut their doors and protested for better treatment. "It was awesome," she said. "I was excited to actually be able to get out and advocate for our small ones that can't talk."
She believes they were heard, at least by the president, who just signed the most sweeping set of executive actions on child care in history, including a call to lower or eliminate families' co-pays for subsidies and the creation of model rights for domestic workers. President Biden also included $600 billion over ten years for child care and early childhood education in his most recent budget, the largest investment a president has ever called for, and his administration is requiring companies that seek funding from the CHIPS and Science Act to build semiconductor plans to ensure child care is available for their employees and consider defraying the cost. "The president heard us, but Congress, open your eyes," Johnson said. "Listen to what we're saying." She wishes lawmakers would actually spend a day in a child care like hers to "see how it works."
"I want our legislators and I want the public to know that without child care there's no workforce. We are the workforce behind the workforce," Johnson said. "Child care needs to be a priority. Child care needs to be up front."
Without federal action, Johnson, like many providers across the country, is facing down the end of the pandemic-era funding that has helped keep her afloat. Most money for the sector in the American Rescue Plan has either been spent or will be in the next year or two. Democrats had originally included significant funding to reform the sector and keep it solvent in their Build Back Better reconciliation package, but it was all eventually stripped out. Johnson is already cutting back in an attempt to save up for when the end of the funding arrives. "I'm just pinching and trying to pay this and trying to pay what I can pay right now," she said. "It's very hard."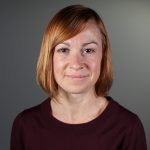 Bryce Covert is an independent journalist writing about the economy. She is a contributing op-ed writer at the New York Times and a contributing writer at The Nation. Her writing has appeared in Time Magazine, the Washington Post, New York Magazine, the New Republic, Slate, and others, and she won a 2016 Exceptional Merit in Media Award from the National Women's Political Caucus. She has appeared on ABC, CBS, MSNBC, NPR, and other outlets. She was previously Economic Editor at ThinkProgress, Editor of the Roosevelt Institute's Next New Deal blog, and a contributor at Forbes. She also worked as a financial reporter and head of the energy sector at mergermarket, an online newswire that is part of the Financial Times group.