During the 2022 formula shortage crisis, almost 50% of all surveyed parents who relied on formula to feed their babies used unsafe feeding methods, a figure that skyrocketed from 8%, pre-shortage. A recent survey conducted by University of California Davis researchers, laid out the research.
The pandemic brought with it supply chain issues, which caused nationwide shortages of infant formula. The shortage became a far more devastating crisis in 2022, when Abbott Nutrition—the largest U.S. infant formula manufacturer, providing 40% of the nation's infant formula—voluntarily recalled several brands of their formula, due to contamination with Cronobacter sakazakii. The germ, found naturally in the environment, can cause meningitis in vulnerable infants (infants younger than two months old, born prematurely or with weakened immune systems). Abbott also shut down their manufacturing plant in Michigan—the country's largest producer of infant formula—that was found to be connected to the contamination.
As May 2022 reached its end, the shortage was at its peak, with supply dwindling to almost 90% unavailability in some states. Meanwhile, U.S. trade and tariff policies restricted the availability of safe imported formula products.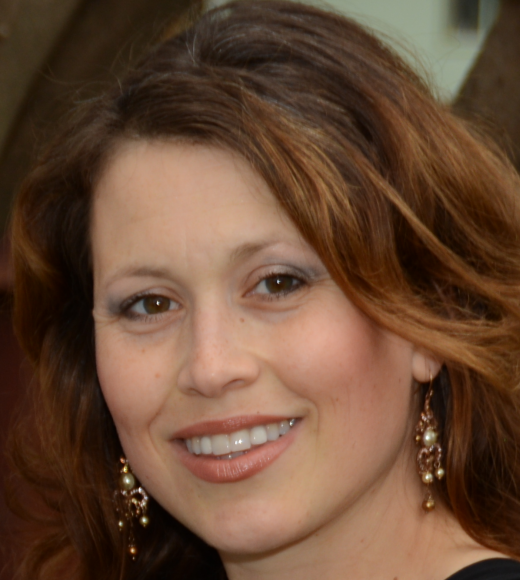 Jennifer T. Smilowitz, PhD, principal investigator of the study and faculty researcher in the department of food science and technology at University of California Davis, says they surveyed parents who shared "harrowing" stories about having family ship them formula from other states, or traveling to multiple stores to find formula. "I think it opened a lot of eyes and instilled a lot of fear in families who just couldn't believe that their hands were shackled and they didn't have a lot of options. You could hear the terror in these parents and the fear and the anguish. It was so palpable."
Smilowitz and her co-author Karina Cernioglo surveyed 99 parents who lived in the U.S. and fulfilled the study criteria. Participants completed the survey between May 25, 2022, and June 7, 2022—in other words, while the crisis was still ongoing. "What's unique about this kind of survey is that we were asking parents to share their sentiments and their actions in the middle of the crisis, rather than do a recall—to ask them what they did six months ago."
What they found was that the number of parents who used at least one unsafe infant feeding practice, such as watering down infant formula, using expired infant formula, using homemade infant formula or using human milk from informal sharing, increased: most dramatically, 29% of surveyed parents used watered-down formula (up from 2%) and 26% of parents shared human milk (up from 5%). "If you're thinking about an adult diet," says Smilowitz, "these feeding practices may not seem unsafe. We water down chicken soup all the time. But what we need to remember is that infants require a very specific balance of nutrients to grow and develop: too much of or too little of anything can actually be dangerous for their developing systems."
Many people may not understand why these are unsafe feeding practices. Smilowitz explains: "Watering down infant formula can result in electrolyte and mineral disturbances." Homemade infant formula is unsafe "because it can introduce nutrient deficiencies if not prepared by a credentialed nutritionist. [Infants'] immune systems are underdeveloped and they're vulnerable. So, it's really important that preparation occurs in a very sterile environment."
As for using expired formula, nutrients in the formula can actually degrade over time, and that lack of nutrients can interfere with an infant's growth and development. "And then acquiring human milk informally, whether sharing online or from friends and family [versus acquiring pasteurized donor milk from a donor milk bank] is unsafe due to the possible health and safety risks from exposures, whether they're known or even unknown, like medications or illicit drugs, or infectious diseases."
Low-income families that participate in the Special Supplemental Nutrition Program for Women, Infants, and Children (WIC) were particularly affected by the shortage. WIC recipients make up the majority of infant formula users, and Abbot Nutrition "dominated WIC contracts," according to the survey's results.
While bacterial contamination seemed to be the biggest cause of the crisis, the root causes, argues Smilowitz, are the U.S.'s health and regulatory policies. "The U.S. infant [formula] supply is controlled by U.S. trade regulation and tariff policies. And these policies result in a concentrated U.S. infant formula market. So, there are high tariffs [on imported brands], about as high as 25% on infant formula. This thwarts the import of infant formula to the U.S. from manufacturers from other countries, including Canada."
Strict labeling requirements make it even more difficult for internationally made products, even though these products meet FDA nutritional and purity standards. The result? A reduction of infant formula options in the U.S. market. "Four U.S. companies dominate or control 90% of the US market for infant formula. Four companies. Imagine if your entire diet was run by four companies. I don't know about you, but that would make me feel really insecure," Smilowitz says.
An even more pervasive problem is the lack of support for breastfeeding mothers. "Health care and workplace policies need to prioritize helping families successfully feed their infants the most optimal food, and that's human milk," Smilowitz adds. "Lactation education prenatally and lactation clinical support in the postpartum state are essential to initiate and successfully sustain breastfeeding. But neither are offered as part of standard practice. So, if a mother would like to breastfeed or even just express breast milk by pumping her milk for her infant, she would need to pay out of pocket for support." And inadequate paid and family and medical leave policies do not provide women with the time or support to initiate and sustain breastfeeding, or the flexibility and privacy to breastfeed or pump while at work.
Donor milk banks in the U.S. are a healthy and safe option; during the crisis, surveyed parents' use of donor milk increased from 2% to 26%. Donor milk, however, can be expensive (around 3 to 5 dollars an ounce, without insurance) and hard to come by. "There are only 28 donor milk banks in the U.S. that are accredited by the Human Milk Bank Association of North America," a nonprofit organization that creates guidelines and accredits milk banks in the U.S. Compare this to a country like Brazil, which has 228 donor milk banks. "Brazil has a thriving donor milk banking system because it's part of their health policy. We can really learn a lot about optimally feeding infants from Brazil because their initiative to support human milk feeding results in this fantastic, inspiring exclusive breastfeeding rate that is double ours."
As frightening as this crisis was, the most worrisome aspect, says Smilowitz, is how quickly we seem to be moving past it. "While this event was really catastrophic and it happened only 13 months ago, it seems like people are already forgetting about it. And I really hope people don't forget because another crisis is imminent, if regulatory health care and workplace policies in the U.S. don't systemically change."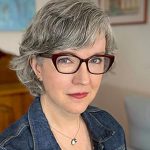 Alice Bradley is a Brooklyn-based writer and editor. She has written for numerous magazines and sites, including Salon, Health, Parents and Real Simple, and was a contributing editor to Creative Nonfiction. She co-wrote the humor book "Let's Panic About Babies!"