Among the myriad economic effects on U.S. families stemming from the Great Recession, austerity measures implemented in many states also exacerbated the child care gender gap for parents, a new working paper has found.
In other words, women in states that cut spending on early childhood education and K-12 programs disproportionately experienced increases in the time they spent caring for children.
The 2007 global financial crisis precipitated a recession that resulted in "one of the steepest recorded declines in state revenues in U.S. history," notes Anamika Sen, a Ph.D. candidate in the Department of Economics at the University of Massachusetts, Amherst, in her paper, "The Impact of Austerity on Gender Inequality in Time Allocation in the United States."
That decline coincided with a period of increased demand for government services, amounting to a combined shortfall of $430 billion in fiscal years 2009 through 2011, prompting many states to cut spending on health care, K-12 education and higher education, Sen writes.
In other words, women in states that cut spending on early childhood education and K-12 programs disproportionately experienced increases in the time they spent caring for children.
Disproportionate Effects on Women
Before the Great Recession, the amount of time spent on child care trended similarly for residents of austerity states vs. non-austerity states, according to Sen. Yet decreased spending on early childhood and K-12 education programs changed that: In austerity states, men increased weekly child care time by 1.8 hours, while that figure was 3 hours for women.
Sen found that economic downturns correlate to increases in unpaid work at home, imposing "shadow costs" on families, estimating that the added duties amounted to $2,400 a year for men and $3,800 for women. The figures were calculated using the national average of hourly wages for education administrators at preschool and childcare programs.
The findings were similar to what economists have observed in other economic crises.
"Macroeconomic shocks can have asymmetric gender effects due to differences in the allocation of time for paid and unpaid work. For example, during the COVID-19 pandemic, women took up a larger share of the increased unpaid work that arose due to school closures," Sen writes in her paper. "Women were also more likely than men to reduce their hours of paid work to accommodate the additional time spent on child care and domestic work. Such inequalities in time distribution can have long-term implications for women's employment rates, workforce participation and earnings."
The idea for this research came from a paper Sen wrote a few years ago examining the gendered effects of the global financial crisis, she said in a follow-up interview.
"Since the aftermath of the crisis was characterized by several years of fiscal austerity, I came across research that theoretically discussed how these such policy measures could have different effects on men and women," she said. "However, not much empirical research had been done in this respect, particularly in the case of the United States. Filling this gap in our understanding of the gendered effects of fiscal austerity was what led me to embark on this research."
For states that didn't decrease post-recession spending on K-12 and early education programs, the trends in child care time didn't change significantly from what they were previously, Sen added. "So you still had the case that women in these states on average were spending more time on child care than men, but the gender differences in this time allocation remained similar to what they were before."
Persistent Effects of Austerity
Even short-lived austerity policies "can negatively impact the future labor market outcomes of women," Sen writes.
And those effects can continue for some time.
"As my results in the paper show, the gender gap in child care times in states that reduced education spending keeps rising for several years after the original implementation of austerity measures," she said. "This seems to indicate the possibility that even if a state went back to its original spending, we may not see much of a change in time devoted to child care for several years."
The effect on women's careers can continue to persist long after austerity measures have abated, Sen added, noting that women might be passed over for bonuses or promotions because they didn't work "enough" hours or face challenges in finding jobs that match their education and skill levels because of gaps in employment.
Possible Policy Solutions
Sen, who will join Bates College as an assistant professor of economics in the fall, said her research provides evidence to support the adoption of "gender-responsive budgeting practices" to help provide lawmakers with perspective.
"Such a framework would allow governments to have a more detailed understanding of proposed policies by accounting for factors such as gender and household structure in the evaluation process," she said. "This could formally bring in the economic impact of unequal distribution of unpaid work in policymaking and budgetary processes."
While her latest research focuses solely on data from the United States, Sen said that based on her reading of existing studies conducted for countries in the European Union and the United Kingdom, "unequal gendered effects" appears to be a common thread.
"Women tend to rely more on publicly provided services to help them balance their caregiving responsibilities with paid work," she said. "As a result, they are likely to be more affected when there are cutbacks in these services."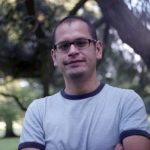 Bruno J. Navarro is a writer, editor and photographer who has covered business, technology, courts and education. His work has appeared in CNBC, Women's Wear Daily, NBC News, The Associated Press, Nylon and The Arizona Republic. Originally from Queens, New York, he currently lives in New Jersey.