Early Learning Nation magazine recently interviewed Michelle Kang, CEO of the
National Association for the Education of Young Children
(NAEYC), about the upcoming annual conference, her personal journey and leadership style, and the challenges and opportunities the early childhood education sector faces today. Here's what she said.
Mark Swartz: What can people expect from this year's NAEYC conference?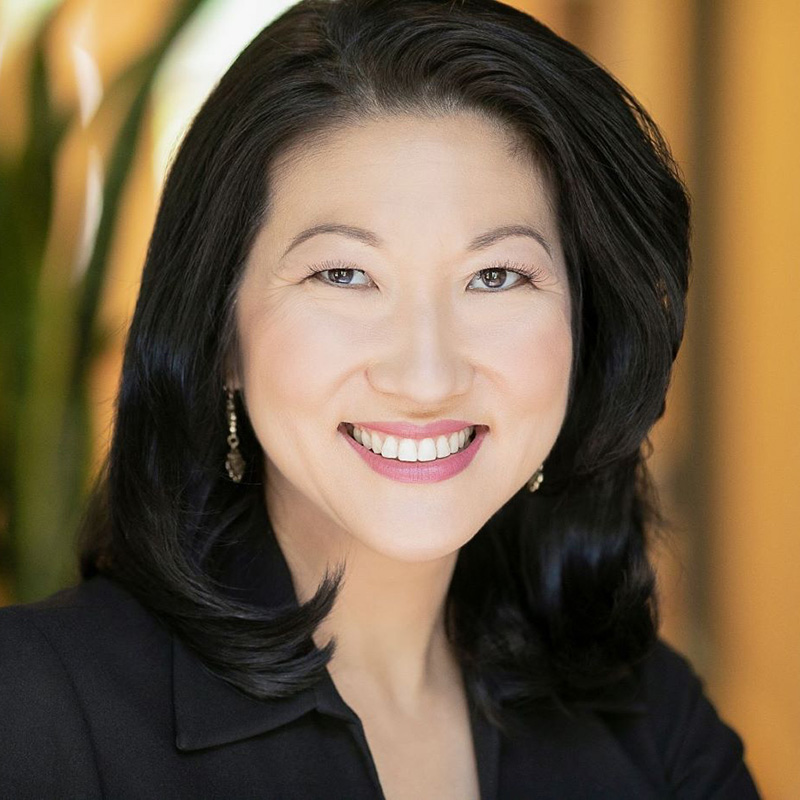 Michelle Kang:
I think people will find the joy, hope and community that we all need to sustain us in doing the difficult and demanding work of early childhood education day in and day out. This is our second annual conference back in person since the pandemic. Our virtual gatherings were—and continue to be—great ways for far-flung educators to connect, but our members are also clear that they find so much value in coming together in person to solve challenges and celebrate success. So, whether you're working with infants, toddlers, preschoolers, kindergartners or adults, in colleges and universities, in centers or schools or family child care homes, you can expect to find your people. That's the community of belonging we're striving to create, at NAEYC and at this year's conference.
👉 Register now for the NAEYC Annual Conference, November 15-18, in Nashville, Tenn.
Swartz: The workforce needs each other. How does NAEYC foster community?
In 2019, we brought the Early Learning Nation Studio to the NAEYC annual conference in Nashville, where we interviewed 25 early learning leaders, researchers, educators and more. Visit our YouTube page to
explore them all
.
Kang:
Community is the core of our work. As a professional membership organization, we center the voices and lived experiences of those who are doing this important work with young children every day and in every setting—family child care, small centers, large centers, rural communities, Head Start, military child care programs, as well as faculty members in professional preparation programs and so on. We know how isolating the work can be, but our membership community alone is 60,000 strong, and it's a place where people can share, grow and advocate together, and where they receive resources, supports and professional development. We see it happen through our 51
affiliates
around the country. We see it happen through our
interest forums
, where people come together around shared interests and identities. And we see it happen at conferences, where people experience the depth and breadth of this community, and the joy that comes in being part of something larger than themselves.
Swartz: What does the landscape look like for your members today?
Kang:
Even before the pandemic, our members have had to navigate this entirely untenable system where educators are paid wages that do not reflect the value of their skilled and impactful work while parents pay more than they can afford. Today's inequitable landscape is defined by staffing shortages worsened by the pandemic and, unfortunately, the ending of federal child care relief. It is clear that our country needs to sustainably invest more public dollars in child care and early learning—and particularly in the education and compensation of the early childhood workforce—at a time in a child's life when the brain is undergoing the most rapid development. Early childhood educators build brains
and
this country's workforce: they are the workforce behind the workforce. But we can't help communities thrive across all states and settings unless parents have affordable, high-quality, early childhood education options where their children can be safe and supported by well-prepared and well-compensated early childhood educators.
Swartz: The workforce showed incredible resilience before, during and since the pandemic.
Kang:
As a working mother, I came to deeply appreciate early childhood educators and high-quality early learning programs. When our first son was an infant, we lived far away from family, and I remember feeling so overwhelmed. 'How can I take care of this small human? How am I going to make sure that he is loved, cared for and nurtured?' It was the early childhood educators in our life and the early learning program that we had that became part of my family. And when my son became a toddler, it was the early childhood educators in our life who said to us that he might be a different kind of learner. We were able to get him support and care as someone navigating the world with autism, so I will always feel grateful for the knowledgeable, caring educators in our lives, not only to support my oldest, but then my other two children as they came along. At the time, my husband had a crazy schedule, and I really was the primary caregiver. The educators understood that and supported our family in the ways we needed it. Their resilience helped me find my own resilience as a parent as well. They are a true partner in this incredible journey of a child's development.
Swartz: It's not for the faint of heart.
Kang:
Educators are very special people, and it's very humbling to be the leader of an organization that speaks with and on behalf of those who are doing this incredibly hard work every day. I am so grateful for the skills and expertise they have, and I know our NAEYC staff, Governing Board leaders and Affiliate leaders are working each day to bring our skills and expertise to the service of supporting and lifting them up.
Swartz: What skills and attributes are needed to become that kind of partner?
Kang:
Kindness and empathy, of course, along with deep knowledge of how children learn and how to structure that learning. Educators build these strong, reciprocal, respectful relationships with the children's families, including mom or dad or grandparent or aunt. I recently visited a faith-based program in Pennsylvania where it was evident that the educators are continually thinking not only about how to support children, but also how to engage with their families. The parents told me how transformational the educators had been in their lives. One of the parents suggested that one way to garner more public support for funding early childhood education would be to take a classroom of toddlers to the legislator's office so they could see exactly how complex the work is!
👉 High-Quality Early Childhood Education for All Children: A Doable Dream
Swartz: What are some of the ways your membership gets involved in advocacy?
Kang:
Whether they are taking their first step toward engaging with their elected officials, or are seasoned and experienced advocates, a core part of our work is providing equitable and accessible opportunities and pathways for our members to collectively engage with policy and advocacy at the local, state and federal levels. From testifying in Congress to sharing their stories through our ECE workforce surveys, from making calls to joining Affiliate advocacy meetings to participating in our ever-growing annual public policy forum, our members know their voices are centered and their experiences are amplified in all places of policy- and decision-making. Just this past year, 63% of participants at our public policy forum were first-time attendees, so we are really hopeful about the powerful future of our growing advocacy movement.
👉 NAEYC ECE Workforce Surveys 👉 State Survey Briefs
Swartz: How has NAEYC responded to criticism of its
Developmentally Appropriate Practice
(DAP) publication?
Kang:
Developmentally Appropriate Practice is a bedrock of the early learning field, and there has been some unfortunate negative attention in political circles based especially on misinformation about DAP and about NAEYC. The publication itself is not a book for children, but it is an important resource for teachers who are looking for research-based guidance to help them support all children in partnership with families. We have worked to clarify and raise awareness of what DAP is and to rally the educators and families who rely on it to join a large chorus for whom this is an essential support in their work to ensure all children and families can have equitable access to high-quality early learning.
Swartz: How does being the child of immigrants affect your leadership style?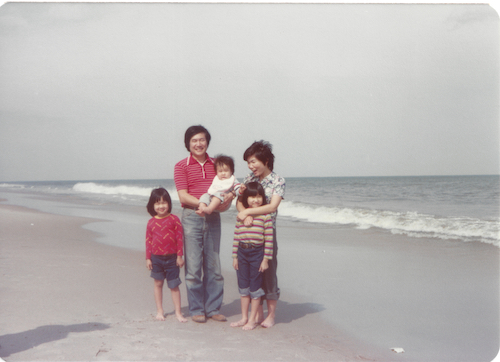 Kang:
When my father emigrated from Korea, he had $200 and one suitcase full of belongings to chase the American dream. I admire the courage it took for my father and mother to pick up their lives and move to a country where the language wasn't their own, the culture wasn't their own. Their experience has helped me to see how leadership can mean having the courage to try something new, to believe in what you see as possible.
Swartz: Which other leaders do you admire?
Kang:
I'm inspired by people who stand for important things. I think of Malala Yousafzai, who had the courage of conviction to stand on behalf of the principle that girls and women deserve the opportunity to be educated. I find the poet Amanda Gorman inspirational for the impact she has had with her words.
Swartz: How do you know you're making progress?
Kang:
We see educators realizing and stepping into their own power and voice. Progress isn't always linear, but we all can see the ways in which child care and early learning have garnered more attention and support from policymakers, the press, philanthropy, business leaders and the public than ever before. It's wonderful to see our members rising to this moment, taking a seat at the table—even amid the challenges they face—to find that their experiences and their voices do matter and that, together, progress can be made.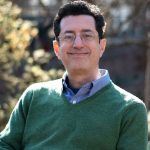 Early Learning Nation columnist Mark Swartz writes for and about nonprofit organizations. Author of the children's books Werner Herzog Eats His Shoe, Lost Flamingo, Magpie Bridge and The Giant of the Flood as well as a few novels, he lives in Takoma Park, MD, with his wife and two children.