Last year, Turkish child advocate Yigit Aksakoglu
blogged
about his work building playgrounds. "Istanbul is a city of 15 million people, famous for traffic jams and air pollution," the piece began. "It needs more parks and public spaces for young children and caregivers." He left one poignant fact out of the blog: He was writing it from prison, having been charged with "violently attempting to overthrow the government"—a crime that carried a possible life sentence. He spent the entirety of his imprisonment in solitary confinement.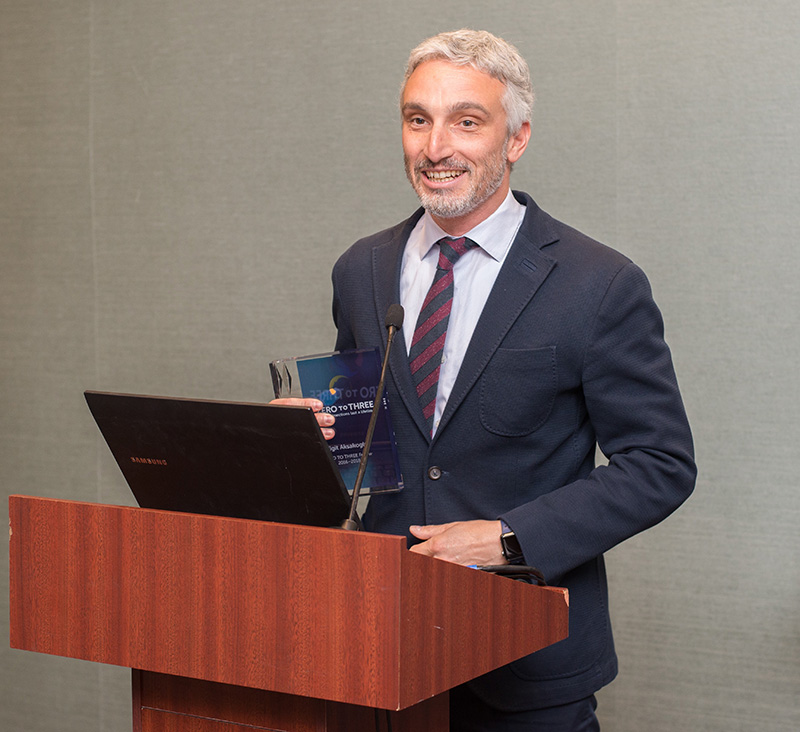 Early childhood professionals are renowned for their dedication, but pushing for fresh air and outdoor recreation for kids while locked away in prison? That's more than dedication. It's heroism. Turkish authorities released Aksakoglu in June 2019 and acquitted him in February 2020. He was celebrated last month at ZERO TO THREE'S virtual annual conference, where I first heard about him. From 2016 to 2018, he had taken part in a ZERO TO THREE fellowship, which ran concurrently with his work as Bernard van Leer Foundation's field director for Turkey. (
Read more about Urban95's work in Istanbul
.) "The whole ZERO TO THREE family stood up for me," recalls Aksakoglu. "They sent me letters. They took a public stand. Knowing that I was supported, knowing that there are people out there trying to do something not only for me, but also for my family, was very empowering."
Rochelle Matacz,
Edith Cowan University Pregnancy to Parenthood Clinic in Western Australia, had this to say about her ZERO TO THREE fellowship colleague.
The time I spent with Yigit transformed the way I understand and contribute to improving systems of care for infants, young children and their families.
Read more…
Lynette Aytch, Director of ZERO TO THREE's Leadership Development Institute and head of the fellowship program, says, "Yigit is deeply thoughtful. He's a committed father with a strong commitment to social justice." His peer fellow Lana Nenide, executive director of the Wisconsin Alliance for Infant Mental Health, adds, "Yigit is light, vision, creativity, humor. Yigit is resilience, brilliance, authenticity and courage. I am very fortunate to have him in my world." Another member of Yigit's ZERO TO THREE cohort, psychologist Catherine Wright—Early Childhood Mental Health System Coordinator with the Minnesota Department of Human Services—states, "Yigit has been an inspiration in transforming systems through strong relationships to better meet the needs of young children and their families." According to Aytch, who has administered the fellowship since 2011, it is rooted in two core principles.
Adaptive Leadership, which the Harvard Business Review defines as "the ability to anticipate future needs, articulate those needs to build collective support and understanding, adapt your responses based on continuous learning and demonstrate accountability through transparency in your decision-making process." (Read more about adaptive leadership.)
Collective Impact, a model outlined by John Kania and Mark Kramer in the Stanford Social Innovation Review. The authors write that initiatives of this kind "involve a centralized infrastructure, a dedicated staff and a structured process that leads to a common agenda, shared measurement, continuous communication and mutually reinforcing activities among all participants." (Read more about collective impact.)
Aytch says the ZERO TO THREE fellows reflect a broad diversity of professionals, including some who are international. "They are people who are making really impressive advances in their communities," she says, "but they're also open to mentoring and coaching." Experts give presentations on such topics as advocacy and public speaking, and early childhood researchers and practitioners discuss recent findings and implementation of different interventions. Monthly individual strategic coaching and informal networking opportunities round out the program.
👉 Meet ZERO TO THREE's 2020-22 Fellows
Aksakoglu boils down the key lesson of the fellowship to a motto
coined by the Canadian social entrepreneurs Al Etmanski and Vickie Cammack
: "Act like an organization, but think like a movement." "Like the U.S.-based fellows, I was mobilizing public resources and fighting discrimination," noting that every place has its own minorities and populations excluded from services, facilities and resources. "As a ZERO TO THREE fellow," he says. "I learned a lot from my peers with experience managing large programs in different parts of the U.S." In Turkey, he says, advocates for children often gravitate toward children's rights as articulated in the United Nations'
Convention on the Rights of the Child
. His niche, as he saw it, was improving services and infrastructure for children and their parents. Projects included building child-centered public spaces, promoting home visits by parent coaches and developing an innovative set of maps to identify the most vulnerable young children.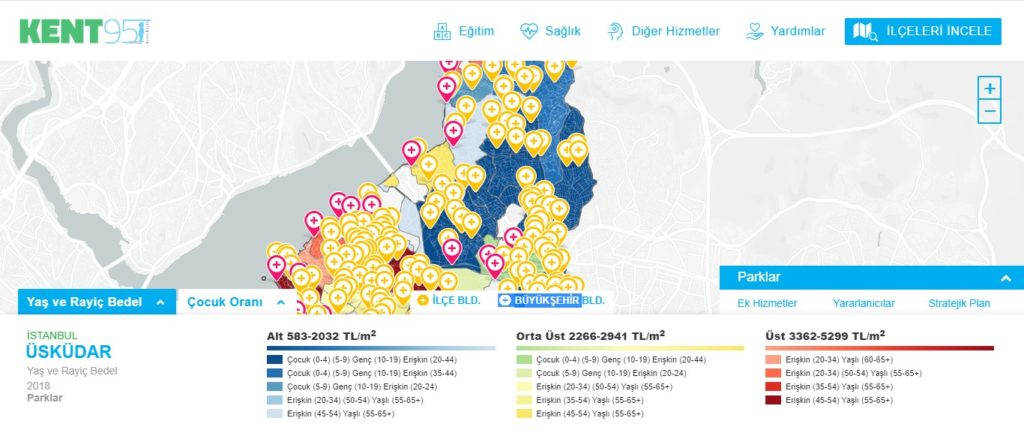 "We were championing simple things that could be scaled up in Istanbul," he recalls. "We worked with the universities, whether or not they had an early education program. For example, we worked with the arts and design faculty of a university to develop playgrounds." To make the maps, Aksakoglu enlisted the collaboration of a think-tank. "Their experts now regard this cause as their personal life mission," he says. "It's not just another project for them anymore."
👉 Read more about the mapping project Yigit spearheaded
The partnerships Aksakoglu built through his work for the Bernard van Leer Foundation have endured, making it easier to mobilize when political conditions improve. A new mayoral administration in Istanbul invited them to advise on projects. Other partners are working with various municipal departments. "The most important thing," he says, "was that we
learned
. We learned by implementing, thinking, creating and revising together. As soon as you start seeing things as a learning opportunity, then you can always improve them."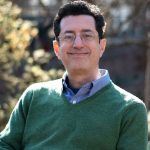 Early Learning Nation columnist Mark Swartz writes for and about nonprofit organizations. Author of the children's books Werner Herzog Eats His Shoe, Lost Flamingo, Magpie Bridge and The Giant of the Flood as well as a few novels, he lives in Takoma Park, MD, with his wife and two children.