By Marissa Kaiser, Senior Program Manager, Vroom, Bezos Family Foundation
Hayat Pharmacy, an independent pharmacy chain founded in 2011, has a strong and strategic presence in Milwaukee, WI. Through its 10 stores located across Milwaukee's inner city, Hayat's mission to build and support healthy communities plays out on a daily basis in many creative ways.
Hayat Pharmacy has established collaborations with the Milwaukee Fire Department's Community Paramedic program and the Homeless Task Force; the Betty Brinn Children's Museum; and the Children's Hospital of Wisconsin. Now, Hayat joins with these and many others across Milwaukee to support children and families by promoting Vroom, an early learning initiative created by the Bezos Family Foundation.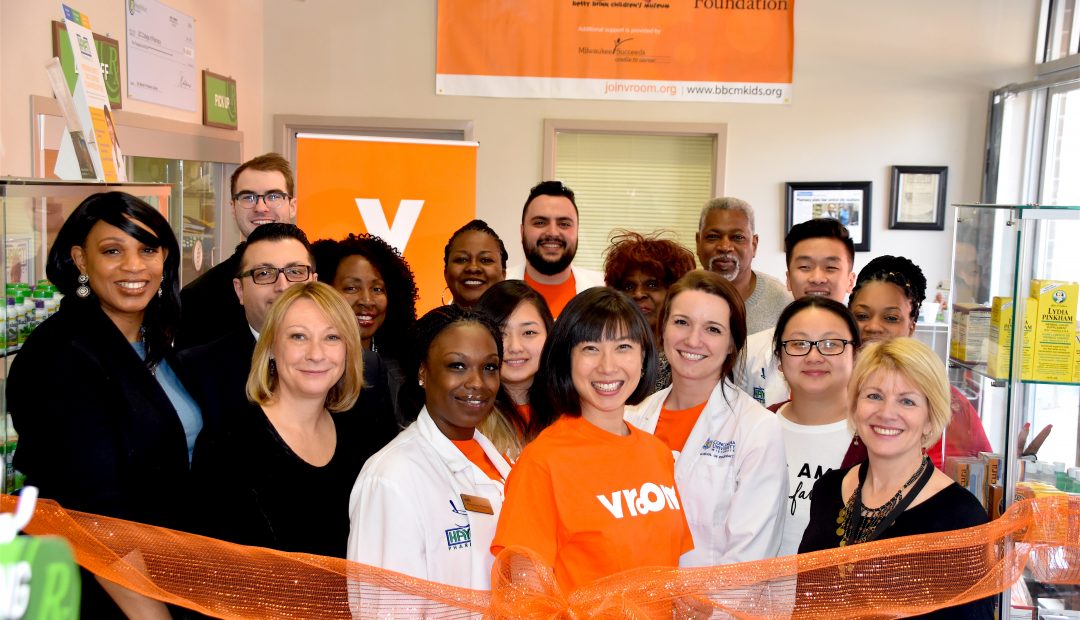 "Boom!" says Baker Al-Qudsi, Hayat's VP of Marketing and Business Development, when describing his first impression of Vroom. "We were at the Betty Brinn Children's Museum to discuss a collaboration. They obviously host a lot of children and families, and school kids visit during the week. They had also worked with Children's Hospital, so there was a connection there."
Al-Qudsi adds, "I wanted to see how Hayat could help make an impact, how the museum could benefit from the free services we have to offer. As we talked, their smiles grew bigger. And then they said, "Have you heard of Vroom?"
As we talked, their smiles grew bigger. And then they said, 'Have you heard of Vroom?'"

Baker Al-Qudsi, VP of Marketing and Business Development, Hayat Pharmacy
Vroom is a set of 1,000+ parenting tips that empower parents and caregivers to play a proactive role in their children's early brain development. Vroom takes brain science out of the lab and puts it into the hands of parents in the form of tips that transform everyday routines into brain-building moments.
The leadership of Hayat Pharmacy understands how important supporting children and families is to a healthy community, and after a brief discussion at Betty Brinn, Al-Qudsi knew Vroom would be an ideal fit for a retail partnership. He said, "How do I move forward with this? We're in."Thanks to Betty Brinn Children's Museum playing the role of a backbone for Vroom in Milwaukee, the opportunity for a robust retail integration with Hayat Pharmacy was identified. Here's how Vroom was integrated with Hayat—a model that can be replicated for any retail organization: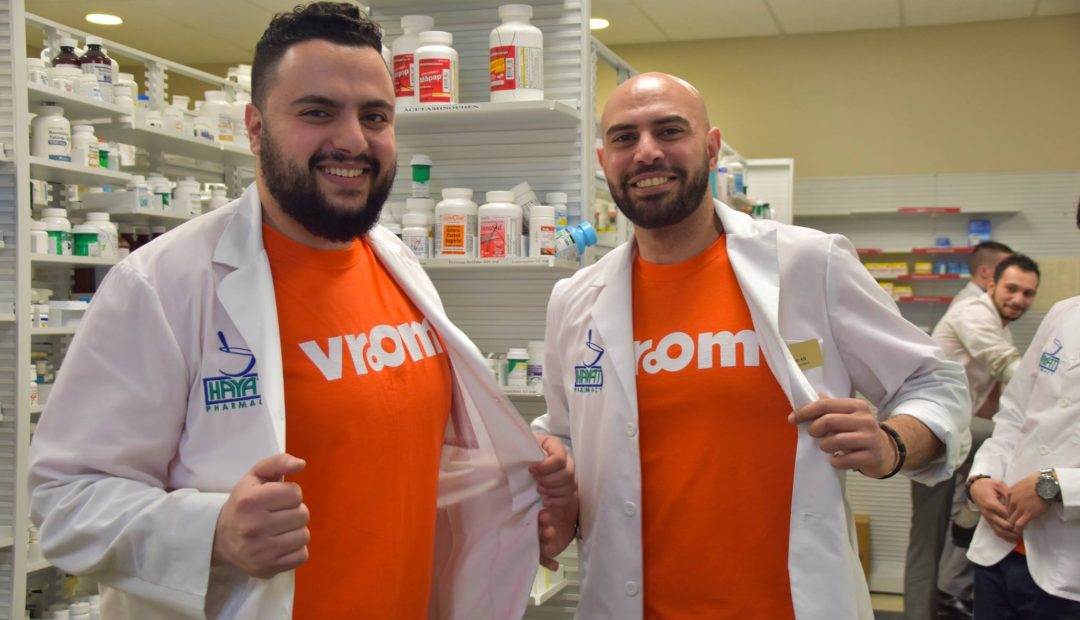 Vroom Retail Integration in 5 Easy Steps
Mission alignment: Hayat Pharmacy's leadership knows the value of supporting families—both from within its customer base and beyond. And Hayat recognizes the value of engaging with communities. When Hayat learned more about other organizations' work to support families, and how these efforts aligned with Hayat's missionto "ensure that the people and communities we serve are healthy now, and stay healthy,"it was easy to discuss a partnership.
Thought partnership: Hayat's leadership eagerly contributed valuable ideas for a successful retail integration by focusing on how to best use retail space and to reinforce the trusted position and influence of each staff member with customers,
Internal communication and staff allocation: Hayat's leadership shared with the team how the partnership reinforces the pharmacy's mission on a day-to-day level. And, a designated representative from Hayat's leadership team attended additional training on child development and executive function skills via the Mind in the Making program.
External communication and signage: Hayat incorporatedVroom messaging on all digital signs in each of the 10 retail stores and parent app-card distribution at the pharmacy and checkout counters. Hayat Pharmacy created vinyl Vroom logos and posters for indoor wall spaces, display shelves and in waiting areas. Vroom vertical banners are used during special events.
Regular check-in and feedback: The Hayat Pharmacy marketing team has joined the Milwaukee Vroom Community Advisory Committee. Access to business leadership has allowed for the sharing of feedback, iteration and improvement on this retail integration.
Megan Wyatt, a managing director at the Bezos Family Foundation, says, "The Vroom/ Hayat Pharmacy partnership demonstrates the exciting role locally-owned businesses can play in supporting children and families across a community. Hayat showed us what's possible—and how easy it is to contribute to the creation of an early learning community. Every organization, every business, every individual can support young children's success."
Marissa Kaiser joined the Bezos Family Foundation in 2013 to reach out to stakeholders, build partnerships and develop effective communication channels that help bring Vroom to life. The goal was—and is—to share with parents the amazing brain development that happens in the first five years of a child's life and to help parents understand their pivotal role in that brain development.
As the parent of three young boys—8-year-old Eli, 6-year-old Halleck and 3-year-old Whitman, Kaiser understands the validating message that everyone has what it takes to be a brain builder. Prior to joining the Bezos Family Foundation, Kaiser found her passion ignited through working with organizations that make a difference in our world, including PATH, the Bill & Melinda Gates Foundation and the Robert Wood Johnson Foundation.