Welcome to Feeding Our Children's Future, a new ELN series focused on innovations and challenges in early childhood nutrition, from neighborhood to national. The first article in the series explores the big, broad landscape of programs, policies and regulation. Stay tuned for interviews with community and nonprofit leaders, health practitioners, policymakers and top chefs. We'll even offer some cool tips and healthy recipes that'll thrill even the pickiest little eaters.
The good news?  With increased research, policy, evaluation, tracking and funding for early childhood nutrition, healthy eating and equitable food access programs, we're seeing a growing positive impact on the health, cognitive, physical, emotional and social development of the next generation. Even despite political and financial hurdles, and disconnects between programs, policies and implementation, better nutrition in early childhood programs, from neighborhood to national, is on the rise.
The not-so-great news?  There's lots of work to do and it's tough to find centralized information about early childhood nutrition. More often than not, it's an unregulated landscape, caught somewhere in the morass of federal and state policies and guidelines, and national programs like Head Start, the Women, Infants and Children Program (WIC), and more.
Here's what we know. Read on.
Early Interventions
Eating habits evolve during the first years of life; children learn what, when and how much to eat through direct experiences with food and by observing the eating behaviors of others.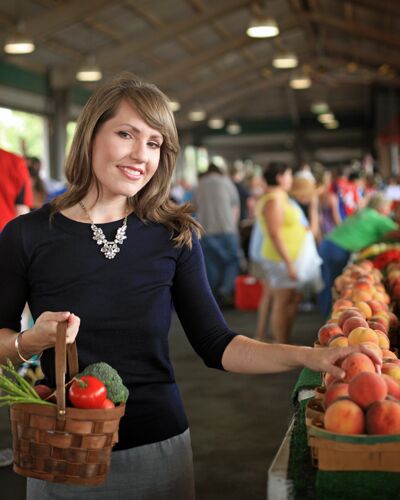 "Early intervention is critical to helping children establish lifelong healthy behaviors," says Virginia C. Stage (PhD, RDN, LDN), an associate professor in the Department of Nutrition Science at East Carolina University in Greenville, SC, and director for The FEEd (Food-based Early Education) Lab.
"The evidence base suggests that adults can help young children learn to make healthy choices through hands-on nutrition education, exposure to healthy foods, encouraging self-regulation and possibly most important, role modeling those healthy behaviors. And through partnerships with childcare providers and parents, the early childhood education (ECE) environment is the ideal setting for preventing childhood obesity."
Dr. Stage adds: "As a national community focused on the health of our young children, we have made significant progress. In many places, young children are learning about food and nutrition in and out of the classroom, there is increased support for access to healthy foods such as fruits and vegetables, and supportive policies are being implemented at the local, state and federal levels. It's too early to observe sustained declines in childhood obesity but we have some promising beginnings."
The Landscape of Federal, State and Local Policy Efforts
New Federal Guidelines
Every five years, the U.S. Departments of Health and Human Services (HHS) and of Agriculture (USDA) must jointly publish the Dietary Guidelines for Americans (DGA) that contain nutritional and dietary information, and guidelines for the general public based on current scientific and medical knowledge. Prior to the most recent report, the DGA focused on food groups and nutrients. In 2015, the report for the first time included eating patterns and nutrient characteristics as a focus of the recommendations. The guidelines encourage healthy eating patterns as an adaptable framework that considers personal, cultural and traditional preferences, as well as budget.
The American Academy of Pediatrics (AAP) applauded these guidelines noting, "Pediatricians routinely look to the dietary guidelines to provide advice to our patients, and we do so with confidence that the best scientific evidence available was used to inform the recommendations." The AAP wrote, "The dietary guidelines underpin key federal nutrition programs like WIC and the school meals program. At a time when our children are facing nutritional crises resulting from a 21% poverty rate among children, 15 million children who live in homes where food is scarce, and nearly 1 in 3 children suffer from overweight or obesity, the guidelines play a pivotal role in influencing the foods children eat in school and the choices families make at home."
In positive news, there's been a surge in federal, state and local policy efforts to promote healthy eating in ECE programs. Examples include:
Additionally, the Robert Wood Johnson Foundation (RWJF), aiming to better support access for low-income families with young children and reduce disparities in access to healthy foods and beverages, has taken the lead on numerous policy initiatives. It has partnered with the American Heart Association on Voices for Healthy Kids. And in August 2019, RWJF issued a new funding opportunity to support action-oriented research that advances health equity, knowledge and policymaking to increase access to nutrition supports and reduce nutrition disparities for the Supplemental Nutrition Assistance Program (SNAP), the WIC Special Supplemental Nutrition Program and CACFP.
Other influencers for better nutrition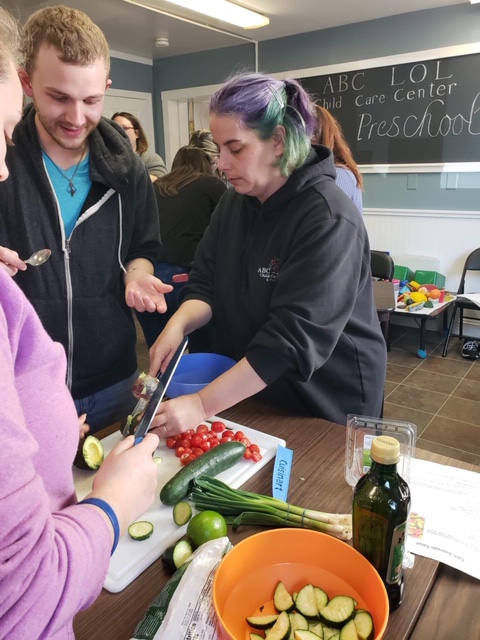 Medical groups, community-based organizations and newly formed nonprofits have developed resources, collaborations and interventions that serve providers and parents. For example:
The Trenton Health Team (THT), a multi-sector community collaborative, established a group of roughly 100 community partners, including community organizations, schools, childcare facilities and farmers who contribute to their annual Community Health Needs and Assets Assessment.
The assessment helps inform a range of public health goals, including early childhood nutrition programs. THT then set and implemented community-specific goals to get an early start on preventing childhood obesity through a multi-year partnership with Trinity Health Initiative. The program aims to increase the availability of healthy food options at levels above minimum state and national nutritional standards for one third of early childhood centers serving children in Trenton by 2020. It reviews menus, works to increase nutrition education for families and staff, and it staffs and coordinates a District Wellness Council.
We Inspire Smart Eating (WISE) sells an inexpensive self-guided curriculum to promote healthy food attitudes in preschool students that includes puppet projects, vocabulary and quick recipes to help ECE providers plan ways to engage young children in positive early eating behaviors.
Hunger Free Vermont (HFV) offers free support to child care providers to help them gain skills for offering healthy meals and snacks to children in their care, and to teach healthy eating habits. HFV helps navigate the CACFP so providers are efficiently reimbursed for meals served; plan menus that use recipes that children enjoy, adapt to children with special health needs and satisfy federal guidelines; and train on best practices for increasing participation and connecting with farm to school resources. In 2019, HFV launched the most ambitious advocacy effort in its history: a multi-year campaign to make Vermont the first state in the country to develop a sustainable means for serving universal school breakfast and lunch to all PreK-12 schools in Vermont.
Academy of Nutrition and Dietetics Benchmarks
More recently, in 2018, the Academy of Nutrition and Dietetics (AND) updated their Benchmarks for Nutrition in Childcare by outlining 12 core areas for children aged 2 to 5 years in early childhood education, providing guidance for nutrition and dietetics practitioners, parents and providers. These benchmarks offer a focused overview of strategies "to meet children's nutrition needs and to promote children's optimal growth in safe and healthy environments."
The AND guidelines provide coherent direction for effective interventions in early childhood nutrition:
Provide children with a variety of healthy foods and beverages in appropriate portions
Limit less-healthy foods that contribute little to meeting children's nutrition needs
Be mindful of food safety, foodborne illness and food allergies
Create healthy physical and social eating environments
Respect children's hunger and satiety cues
Encourage child-care provider role modeling
Work with parents to encourage healthy foods brought from home to childcare
Respect culture and encourage cultural foods
Be mindful of food security and family resources
Facilitate nutrition education for children and families
Consider barriers to serving healthy foods and beverages from the provider perspective
Provide training and technical assistance to child-care providers
These guidelines provide an important roadmap for childcare providers to help ensure that young children consume healthy, nutritious food for optimal growth and the prevention of obesity. The guidelines focus on the importance of mealtime environments and the critical aspect of modeling done by providers and parents, outline the importance of including foods that are culturally relevant and include religious preferences. They state that childcare providers should be knowledgeable about the basic principles of child nutrition and healthy eating, and that they should understand and implement strategies for creating positive eating environments.
Next in our series?
Healthy Cooking, Smart Shopping, Peaceful Family Meals: Cooking Matters and Share Our Strength Show How. Stay tuned!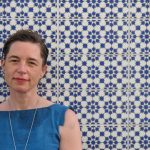 Anna Hammond is the Founder and CEO of Matriark Foods, a food company that makes healthy, low-sodium products for institutional foodservice. Until 2018, she was the executive director for The Sylvia Center, where she collaborated with farmers, institutions, funders and foundations committed to solving food insecurity through education and reimagined food systems.