Teaching is a creative profession, as much art as science, and for those who go into the field, it can offer a rare opportunity for inventiveness, satisfaction and self-expression. The pleasure of designing a curriculum that lands with children, seeing the Aha of awareness flicker on their faces and knowing that you were the instrument of that moment can make the hours of preparation feel completely worth it.
For many teachers, however, those moments rarely come. Squeezed by budgets and the constant pressure to teach to district-mandated standards, teachers feel less able to engage with the children freely in ways they know are developmentally appropriate. This is especially true with younger children, who, according to stacks of research going all the way back to John Dewey, need to involve their whole selves—their bodies, their senses, their curiosity and their interactions with others—to learn about the world around them.
Teaching Kindergarten Conference
April 3 and April 4
Bank Street College
610 W. 112th St.
New York City
More info…
Early childhood experts Betsy Grob and Fretta Reitzes have created the Teaching Kindergarten Conference: Where Did the Garden Go? in collaboration with Bank Street College to address these issues and provide kindergarten teachers with the support they need to bring their creativity, heart and knowledge to the classroom. Both are Bank Street alumni and are authors with extensive experience teaching and facilitating professional development for early childhood educators. For conference details, see Teaching Kindergarten Conference: Where Did the Garden Go?  The conference, to be held April 3 and 4 at Bank Street College, is now in its fourth year and provides a rich offering of keynote speakers and workshops led by classroom teachers offering practical, inspirational information ranging from current research to inventive ways to use boxes in the classroom.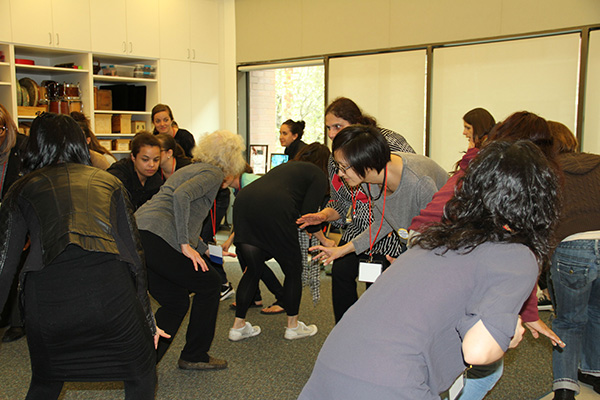 Grob and Reitzes intend that the conference not only be useful to the kindergarten teachers who attend but hope that it will serve as a model and inspiration for similar events that can support the unique role kindergarten teachers play in our education system.
"This is about our responsibility that we as educators have to provide the next generation of children who are now 5 years old to be connected to the world in a way that is meaningful for them and to relate to their classroom, their community and the world around them," Reitzes says. "Our goal is to introduce teachers to different ways of helping children find their voice."
Reitzes and Grob share a concern that kindergarten classrooms have increasingly begun to look like "watered-down first grade."
"Teachers are expected to teach 'reading, writing and arithmetic' without understanding how 5-year-olds learn," Betsy Grob says." Kindergarteners need play and discovery through art and music, taking trips and then processing that as a group. We want teachers and student teachers to be able to understand how they can create a curriculum that makes sense for a 5-year-old." And still get the job done in meeting standards, she says.
Learner-Centered in Real Time
Creating a learner-centered curriculum often involves letting go of preconceived ideas on the way to better ideas, Reitzes and Grob say. They offer the example of a kindergarten in a New York City public school that was required to do a unit on transportation. That's a fairly broad category, but one class got together and voted to do a study of subways.
continue reading…
The rigid "academic" approach to teaching kindergarten has serious downsides not only for the teachers, who end up thwarted, frustrated and burned-out, but for the children themselves. The teachers know that what they're doing doesn't make sense because of what they know about kindergartners, Grob and Reitzes agree. All too often kindergartners don't want to be in school because it doesn't fit who they are as learners."
Along with colleague Julie Diamond, Grob and Reitzes wrote Teaching Kindergarten: Learner-Centered Classrooms for the 21st Century, which codifies much of what they have learned from decades as classroom educators and faculty. That combination of practicality and inspiration for creating a rich kindergarten curriculum are at the heart of the conference as well.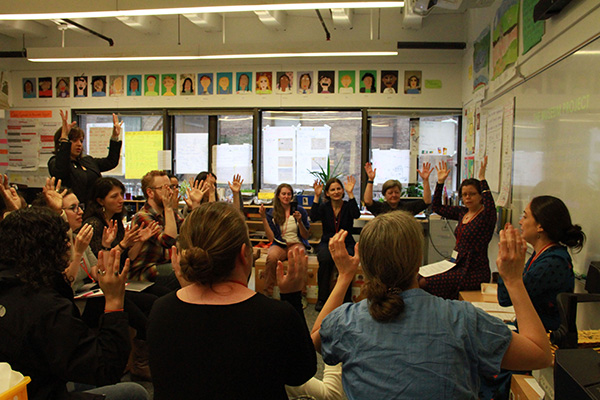 "The thing about 5-year-olds is that it's a very specific developmental stage," Reitzes says. "They are no longer 4 and they know they're not, but they're not 6 yet, not first-graders, and so much of what's being imposed on them with academic standards is a huge disconnect with where they are developmentally. Standards can be reached in learner-centered classrooms that honor where the child is developmentally."
Each year the Teaching Kindergarten Conference has had a specific focus. This year, it's "Sowing the Seeds of Social Justice," emphasizing the role of teachers as they inspire children to be empathetic members of their community and learn what it means to advocate for fairness. Grob and Reitzes feel strongly that this is timely and essential for teachers and the children they teach.
In addition to offering practical advice and inspiration to attendees, the conference provides the opportunity to build community and connections. Many teachers return each year for renewal in their commitment to "fight the good fight" in bringing developmentally appropriate kindergarten education to their own schools. Just as children need to be part of a community, teachers also need to feel connected and supported in the work they're doing.
---
Resources
Teaching Kindergarten: Learner-Centered Classrooms for the 21st Century by Julie Diamond, Betsy Grob and Fretta Reitzes
Rethinking Early Literacies: Reading and Rewriting Worlds, by Dr. Haeny Yoon and Dr. Mariana Souto-Manning
Big Questions for Young Minds: Extending Children's Thinking, by Lisa Mufson Bresson and Dr. Janis Strasser
Stories to Nourish the Hearts of Our Children, by Laura Simms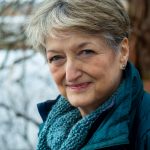 K.C. Compton worked as a reporter, editor and columnist for newspapers throughout the Rocky Mountain region for 20 years before moving to the Kansas City area as an editor for Mother Earth News. She has been in Seattle since 2016, enjoying life as a freelance and contract writer and editor.