Volunteers with Jazzy Sun Birthdays are accustomed to a wide variety of requests for birthday themes from the children they serve in Albany, New York. The children may not have homes, but, when given the chance, they have definite ideas about their birthdays, and Jazzy Sun Birthdays (JSB) volunteers are poised to provide. A basketball? Check. Ninja turtles? Of course. Unicorns? No problem.
Fortnite and Minecraft posed a bit more of a challenge, but, says Nihla Sikkander, who helps shepherd this remarkable program, one child's request for a TikTok-themed birthday threw her for a loop.
"My initial response was, 'I have no idea what a TikTok-themed party might look like," says Sikkander.
She needn't have worried. One thing Sikkander has learned in working with the JSB volunteers is that they invariably rise to the occasion.
"I asked one of our volunteers if she had any idea how to do a TikTok-themed birthday and she said, 'Of course! I have teenagers. This will be our weekend project.' If you had seen what they came up with for this child—it was simply awesome.
"The child who received the party boxes and gifts actually was in tears. She said, 'It's so wonderful that they thought of me. They actually thought of me.'"
The children JSB serves aren't necessarily accustomed to such attention or such bounty.
Sikkander's aunt, Fazana Saleem-Ismail, started Jazzy Sun Birthdays a decade ago to make sure at least some of the area's homeless children were celebrated on their special day and knew that indeed, someone was thinking of them. Saleem-Ismail had been working as a program officer at the Robin Hood Foundation in New York when she visited a soup kitchen as part of a site visit. The director told her that when a child had a birthday, the staff would try to make the child feel special by singing "Happy Birthday" to them. The idea of a child celebrating a birthday in that way haunted her for years.
When Saleem-Ismail became a mother a few years later and started creating themed birthday parties for her daughter and saw how thrilled her own little child was, she realized what she was destined to do. She would create personalized birthday for homeless children.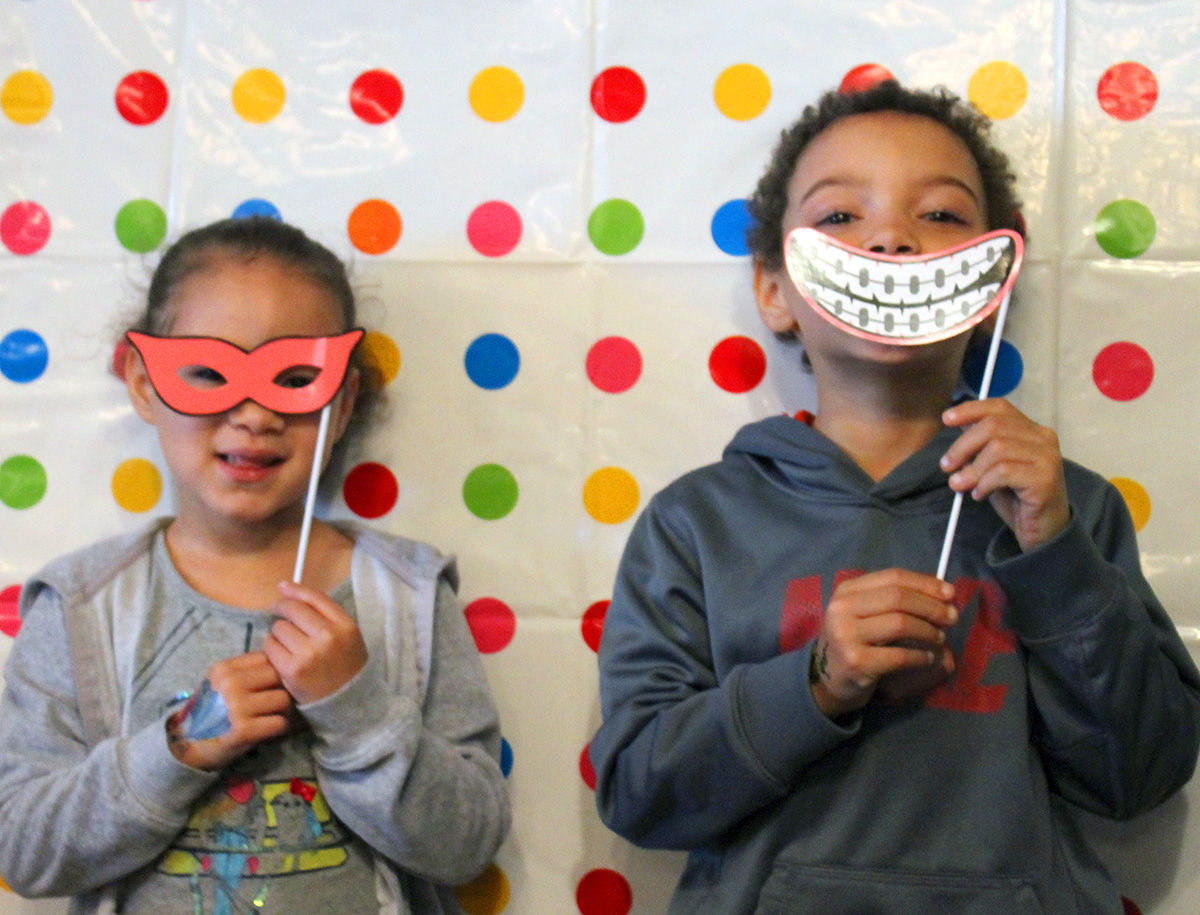 She used her children's nicknames—Jazzy and Sun—to name the new endeavor and reached out to St. Catherine's Center for Children to see if they would be interested in her hosting parties for the children living at their shelter. Friends donated funds, friends of friends donated cakes and Jazzy Sun Birthdays was born. Since its inception in 2011, JSB has celebrated hundreds of birthdays, now has more than 1,700 volunteers and works with three agencies in the Capital Region—St. Catherine's, City Mission of Schenectady and Peter Young: Housing, Industries and Treatment—to serve children in their shelters. St. Catherine's Center for Children is JSB's fiscal sponsor.
In June, the JSB community was heartbroken to mourn Fazana Saleem-Ismail's death at the age of 47 after a six-month battle with stomach cancer. She was beloved, and her absence left a chasm in the heart of the community she created.
Sikkander, Saleem-Ismail's niece, and Afsaan Saleem, Saleem-Ismail's brother knew JSB needed to go on and they realized that they had to take on Saleem-Ismail's legacy. Sikkander and Saleem, are now stewards of the big-hearted program begun nearly a decade ago.
"I had seen her develop the idea, work really hard and be resilient even though there were many, many challenges," Sikkander said. "So, I said, 'OK. I'm going to take it on and build on her vision.'"
What Sikkander and Saleem saw that inspired them to continue—even beyond the joy each birthday brought to the children—was the incredible connections JSB creates: the story of Jazzy Sun Birthdays is a story of community. Individual families throw birthday parties, community groups such as the Kiwanis Club, Girl Scouts troops, a high school service club or faith-based organization jump in and take care of all aspects of giving each child their own special day. Sometimes volunteers will ask on their birthdays if, instead of receiving personal gifts, their friends and family would donate gifts in their name to JSB.
"Once we had 10 birthdays at one shelter, so we needed 10 separate cakes. Some of our volunteers said, 'Hey, I heard you need 10 birthday cakes. We'll take care of that.
"This summer, one of our shelters let us know that a mom and her 3-year-old son had just arrived. The little boy was turning 4 that day and needed a reason to smile. He had been begging his mother for an ice cream cake. The shelter apologized for the short notice and asked if there was any way to assist."
Of course, there was a way. Not only was there an ice cream cake, there was a bag full of gifts just right for a 4-year-old. Over the years, Saleem-Ismail had saved every item she hadn't used, so she had boxes of toys, wrapping paper, goody bags and cards handy for just such an occasion.
In fact, the plethora of presents and party goods created another conundrum for Jazzy Sun Birthdays—and another opportunity for a volunteer's generosity to shine. After her aunt's passing, Sikkander and Saleem were faced with the need to move all of those party supplies out of Saleem-Ismail's basement. They asked the volunteers for suggestions of storage facilities and one connected JSB with Pinnacle Storage Solutions, which her family owned. Not only did her family donate a large, climate-controlled storage unit, they told JSB that donors could send presents directly to the facility and they would be personally responsible for making sure the gifts go into JSB's storage unit.
The pandemic has had forced JSB to alter the format of its celebrations, as it has the rest of the country. As before, each shelter asks the children to fill out a questionnaire listing their interests and the volunteers read the information to see how best to plan a party that will connect with those interests. JSB maintains an Amazon wish list of gifts the children have requested and posts a call-out on the program's Facebook page so volunteers can check to see what's needed.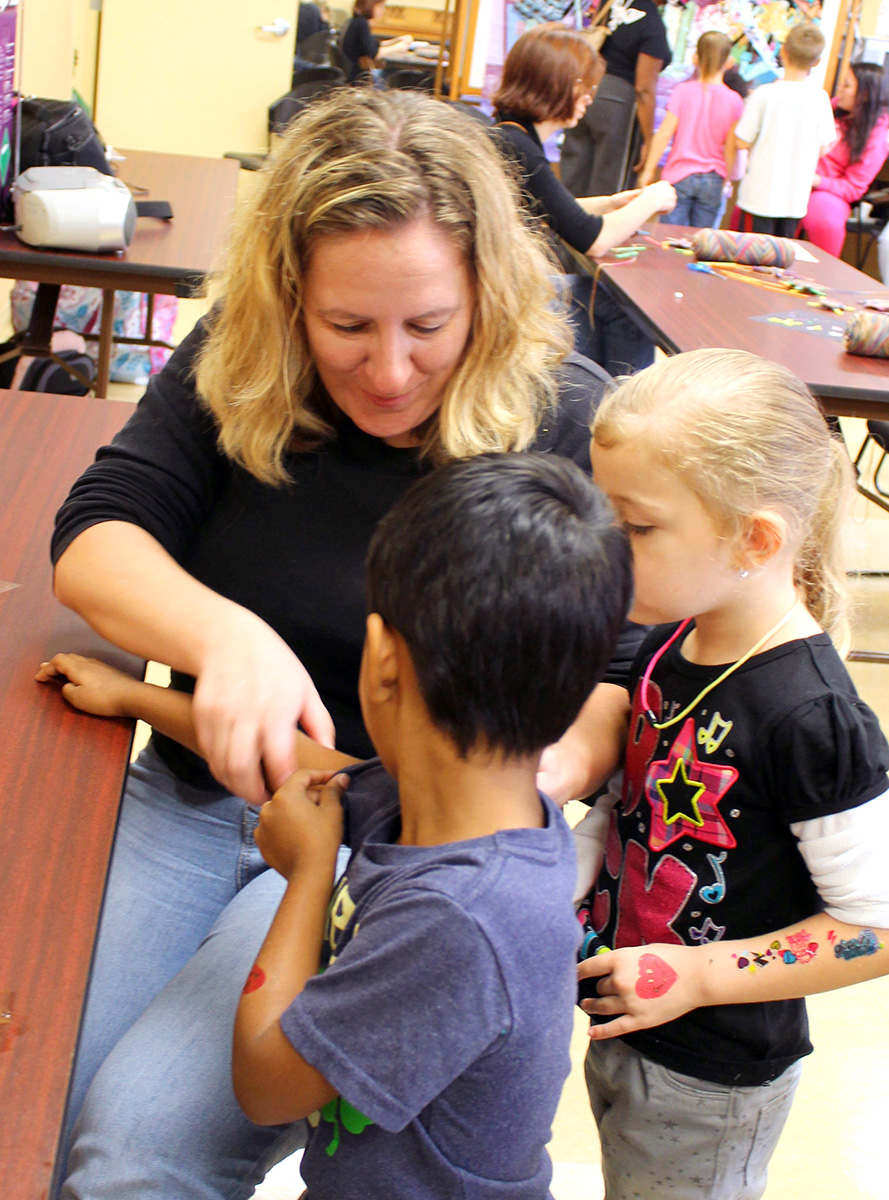 Before the pandemic, volunteers would go to the shelter themselves and play games, face-paint and celebrate with the children and their friends at the shelter. Now, they create parties-in-a-box that contain goody bags for each child expected to be present, birthday décor, plates and eating utensils, juice boxes or bottles of juice and a card or note with birthday wishes. The volunteers have carte blanche to create the boxes however they wish—and many really throw themselves into it. They personally take the party boxes and cakes to the shelters and that, too, is a way that connections are strengthened.
"The volunteers go to the shelters and they get the experience that this is who they are serving," Sikkander says. "When a family volunteers, the children get involved in putting together party boxes and develop a real sense of community service. Jazzy Sun offers an easy, fun way to volunteer—and the idea of serving our community is something that can start at any age."
Since taking over responsibility for JSB, Sikkander and Saleem have created an advisory board to assist the organization in growing Saleem-Ismail's vision. So far in November, the number of birthday boys and girls in the shelters has doubled—perhaps a harbinger of things to come as the economy and the pandemic continue to devastate working families. Eventually, they would like to expand JSB to reach children in low-income families who might be staying just ahead of homelessness but still have little to spend on celebrations for their kids.
Sikkander says she hopes that JSB can inspire others to undertake similar projects in their own communities and has offered to share JSB's experience with anyone who wants to replicate it. (Just go to the Jazzy Sun Birthdays Facebook page and send them a message.)
The organization now can be said to have international reach. Saleem-Ismail, Saleem and Sikkander have roots in Sri Lanka and when a shelter for girls there heard about the work JSB does, they made birthday cards to send to children in the U.S. shelters.
"The children in Sri Lanka wanted to show the children here who may be facing similar circumstances that it is possible to hope and believe and know happiness is possible."
That's a lesson Sikkander has learned at a newer, deeper level as well.
"My aunt left this incredible legacy and when we made the decision to keep it going, we didn't realize that being able to do this work was a path through our grief. This community of volunteers is truly wonderful. We are so grateful to her for bringing all of us together."
All photos courtesy of Jazzy Sun Birthdays.
3 Steps for Creating a Themed Birthday Party Program in Your Community
Want to create a program like this in your community? Jazzy Sun's experience and best practices can help.
Step 1: Vision
Articulate your vision for prospective partners.

Write a simple project one-pager to share with prospective partners, shelter staff and volunteers.
Explain that you provide themed birthday parties for homeless and very low-income children.
Explain that you'll provide the supplies, volunteers, games, cakes and gifts.
The shelters or meal kitchens you partner with will be expected to provide a list of children celebrating birthdays in their spaces.
Step 2: Volunteers
Gather a small group of people who are excited about the birthday project. They will be ambassadors for the program.
Assign roles and responsibilities. Delegate and manage. Remember, this is as much about building community as it is about providing birthdays.
Share news of the program far and wide on social media and with local news outlets. And share with Girl Scout and Boy Scout troops, business and social clubs, faith-based groups and professional organizations.
Step 3: Partnerships
Identify the family shelters, meal kitchens and other services in your community that care for homeless or very low-income families. Offer to provide themed birthday parties for the children they serve. Share this article and send them to Jazzy Sun's website for examples of what you're planning.
Make sure they understand you'll deliver a complete party in a box—or in-person birthday party once the pandemic has passed. (Staff members are often stretched to the max and may resist the idea of "one more thing," even if it's a fantastic offering.)
Ask shelter staff to inform your team when children are having birthdays.
Create a short questionnaire about the children's interests and ask shelter staff to help complete it so your themed party will align with the children's interests.
Enlist a fiscal sponsor. Even a tightly run, all-volunteer organization has expenses, and you won't want to shoulder that financial responsibility alone. Your fiscal sponsor may require you to enter into a sponsorship agreement.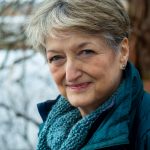 K.C. Compton worked as a reporter, editor and columnist for newspapers throughout the Rocky Mountain region for 20 years before moving to the Kansas City area as an editor for Mother Earth News. She has been in Seattle since 2016, enjoying life as a freelance and contract writer and editor.