"His name is Spencer," declared the kindergartner proudly holding out her hand. "Spencer the Slug." Other students jostled for a closer look and a turn to "pet" Spencer. "Can I hold him?" "I want my own slug!" I watch with something approaching astonishment as these kids gave Spencer the same rapt attention as a Roblox avatar. We were in our New York City school's garden and our clean-up event had morphed into a giant slug hunt.
According to Maria Schwartz, I shouldn't have been so surprised. Kids love little critters like slugs and bugs. Schwartz should know. She is the Youth & School Program Director for Wasatch Community Gardens (WCG), an organization based in Salt Lake City, UT, whose mission is to to empower people to grow and eat healthy, organic, local food. (Full disclosure: I worked for WCG for several years.) In a recent conversation about gardening with young children, Schwartz said that in her experience, kids have a surprisingly long attention span when it comes to bugs—searching for, observing and discussing them—and for gardening in general.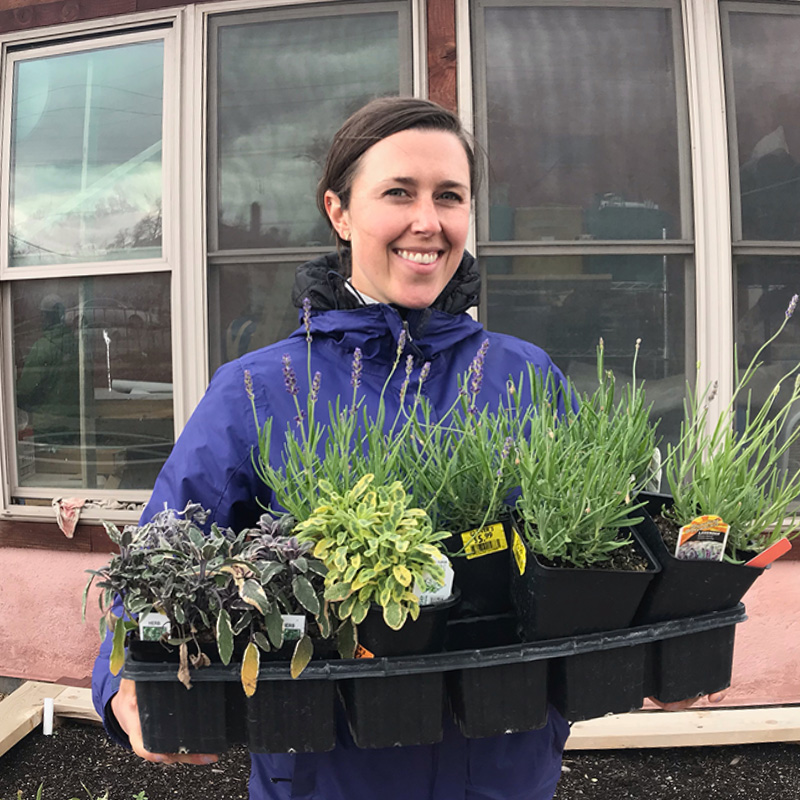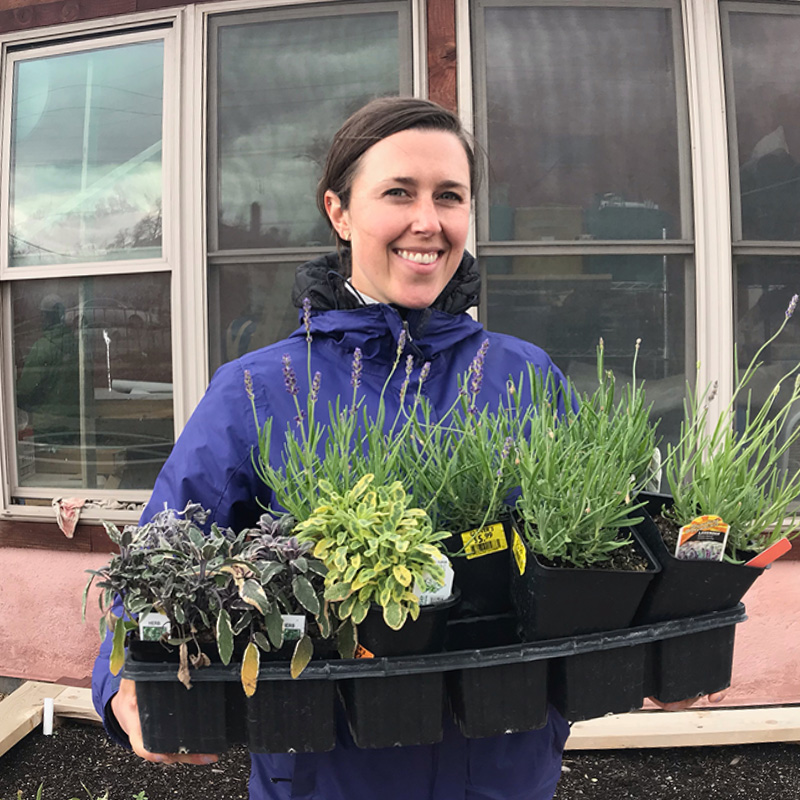 Despite the fact that as I write these words a few snowflakes are falling, spring really is here, and that means it's time to head to the garden. There is a big body of research on the benefits of gardening with kids. In fact, the Head Start program encourages gardening with young children, as it can support learning across the various Head Start Early Learning Outcomes Framework (ELOF) learning domains. Besides all that, it's fun; it can lead to delicious results; and after a year spent largely indoors, it's a great way to get everyone outside.
But where to start? Schwartz emphasized that gardening with kids is not the same thing as growing for serious food production. "The main thing is to get experience, see and engage with the growing process, and let go of the fact that some things you grow with kids won't necessarily produce." She advises approaching the garden as a space for exploration and kid-driven experiences. Try to let go of strict lesson plans or expected outcomes.
That's not to say that WCG's programming is not intentional. Schwartz and her team have created developmentally appropriate lesson plans that incorporate art, reading, writing, science, movement and lots of tasting of new foods. They focus on giving young learners positive experiences through edible education. Involving young children in their food from start to finish—planting seeds; seeing, touching and smelling plants; harvesting the bounty; and preparing and eating foods together—gives kids more ownership over what they put in their bodies and can lead to lifelong healthy eating.
Young children's role in the garden should be more explorer, less pint-sized farmer. Let the littlest gardeners do the most fun jobs to get them excited about growing.
Another aspect of gardening with kids that Schwartz and her colleagues have been thinking about a lot lately is how it can be, in her words, "a really powerful opportunity for culturally responsive, culturally informed education." They're not alone. Many food education organizations, including the National Farm to School Network's Farm to Early Care and Education (ECE) Working Group and The Food Trust, see Farm to ECE as a way to advance racial and social equity. For WCG's primarily white educators, this means lessons that center and celebrate different cultures and identities in a really intentional way, while being careful not to reinforce culturally appropriative practices. One success has been their Sabores de Mi Patria program. In collaboration with Artes de México en Utah, parents and children learn about "the cultural legacy of Milpa and The Three Sisters (which are traditional systems of growing corn, beans and squash) as symbols of indigenous identity." According to Schwartz, participating parents have loved being able to share part of their cultural heritage with their kids in the garden.
So, as the days get longer and warmer, why not try growing something with the young people in your life? The nice thing about gardening with kids is that you can do it almost anywhere, on almost any budget, in any sized space. All you have is a sunny windowsill? Grow some magic bean plants! Lucky enough to have access to some land but worried that the soil isn't great? The internet is full of ideas for how to build raised beds, from simple to fanciful.
To kick off your horticultural journey, Schwartz shared ideas to help the youngest gardeners get their hands dirty:
Engage the senses: Design activities that give children a chance to describe what they hear, smell, feel, see and taste in the garden. For example:
Touch: Lamb's Ear is a perennial (pun intended) favorite with kids. Its soft leaves are beloved by children and Schwartz sometimes gives one to a child who is having a hard time; she's found rubbing it can help calm them.
Smell: Plant an herb spiral for children to explore, smelling and tasting herbs as they walk around it.
Taste: Grow some sorrel. Kids can't get enough of its tart, lemony flavor.
Sight: Give young gardeners a clip board with paper and crayons. Have them draw something in the garden that catches their eye.
Encourage movement: From squatting over a tiny seedling to walking along a narrow garden path, gardens are a great place to practice motor skills. When transitioning between activities, Schwartz suggests having kids choose from popsicle sticks with drawings of different bugs on them, and then flap like a butterfly, walk like a ladybug or hop like a grasshopper over to their next destination.
Garden CSI! Have kids stake out the garden as bug detectives, complete with fake mustaches and Groucho Marx glasses. Discuss such mysterious topics as insect camouflage techniques and if you were a bug, where would you like to hide?
Set kids up for success: Young children's role in the garden should be more explorer, less pint-sized farmer. Let the littlest gardeners do the most fun jobs to get them excited about growing, such as planting seeds (especially big ones like peas and corn), harvesting and tasting a couple of veggies or finding worms. Leave the harder work for the grownups. That said, I can attest from my recent garden clean-up that kindergartners make great weeders—they loved ripping weeds out of the beds almost as much as petting Spencer the Slug!
Find some critters: My favorite of WCG's activities is basically garden CSI: have kids stake out the garden as bug detectives, complete with fake mustaches and Groucho Marx glasses. Discuss such mysterious topics as insect camouflage techniques, and if you were a bug where would you like to hide? If you're lucky enough to have access to some chickens, "Chicken T.V."—aka watching chickens peck at the ground—is a very popular activity.
Finally, a word about garden advocacy. Once you have spent a season in the garden with young people, you may feel motivated to speak up about how all kids deserve to have this kind of experience. Luckily, Congress is set to take up the Child Nutrition Reauthorization. Among other important initiatives, it will likely include the Farm to School Act of 2021, expanding a program that has awarded $52 million in grants since 2013, including Farm to ECE programs. Get involved by sharing garden stories with your local congressperson, or better yet, invite them to be a bug detective with you and your kids.
Happy growing!
---
Some Garden Resources to Get You Started
Seeds and seedlings:
Some plants, like carrots, lettuce and radishes are better grown from seeds. Others, like tomatoes and peppers, are best planted as seedlings. Here are a few ways to find them. At most of these spots, you'll also find knowledgeable gardeners eager to give advice and answer questions.
Find seeds and seedlings at your local nursery
Discover more interesting and unusual varieties (black tomatoes! purple carrots!) at https://www.seedsavers.org/ and https://www.nativeseeds.org/
This time of year, many farmers markets sell seedlings
Try finding a local plant sale. Nonprofits, botanical gardens, horticultural societies, city parks departments and Cooperative Extension offices often hold them in the spring (though the COVID-19 pandemic might affect that this year)
Next year, try starting your own seedlings indoors!
When, what, and how to plant:
Public libraries and the internet are endless sources of gardening know-how. Real live humans to help you can also be found via local gardening nonprofits like WCG or your local Master Gardener group. For practical planting guides try:
Ideas for activities and curricula:
Gardeners are generous folks and there are tons of great, free activities and lessons online. Examples include: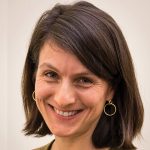 Claire Raffel's work focuses on building equitable and sustainable food systems. She currently works with Matriark Foods, a food company upcycling farm surplus and fresh-cut remnants into healthy, affordable, low sodium vegetable products for schools, health care, shelters, and other foodservice. Until recently, she was the deputy director for the Laurie M. Tisch Center for Food, Education & Policy, Teachers College Columbia University, where she led policy/advocacy work, community partnerships and external relations.