Two little pink lines. Sometimes that's all it takes to derail a person's life and torpedo any plans they might have had for their future. Regardless how successful a student has been in high school or college, those two slender lines on a pregnancy test mean the world has changed forever.
"That moment is something you always remember," says Nicole Lynn Lewis, founder of Generation Hope, a Washington, D.C. nonprofit that supports teen parents in getting a college degree. Lewis got pregnant in high school and clearly remembers the moment those little pink lines on the pregnancy test hit her life like a lightning bolt.
"Particularly for teen parents," she says, "you remember where you were, the circumstances and how you felt knowing you would be forever in a different category from what you had imagined for your life."
Not every teen facing those circumstances uses that experience to create a national organization to address the needs of young people in the same situation. Lewis did.
"In that moment, if someone were to have told me I was going to be CEO and a founder of a nonprofit organization, I never would have believed them. As a high school student staring at a positive pregnancy test, I was overwhelmed even by what I might achieve in the near term.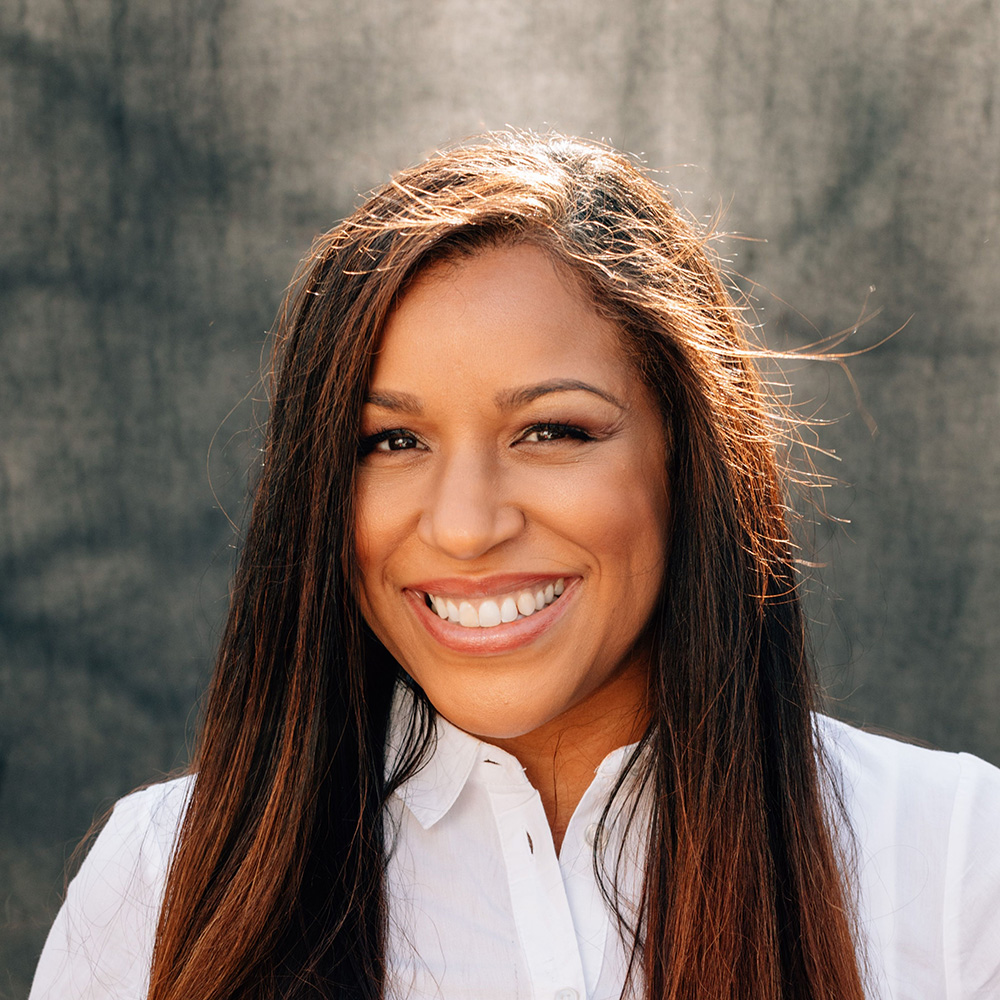 "Would I be able to provide basic needs for this child? Was I going to be able to go to college myself? In the moment, I had no concept of what the future could hold for me."
Going through college as a young mother, she found every day a 24-hour struggle to stay on top of her studies while paying the rent, putting food on the table and being the best mom she could be.
"When I got to the (William & Mary) graduation stage four years later, it was clear to me that I had made it for a reason," she says. "I knew that my story was rare, but I didn't know how rare. It wasn't until I graduated from college and started looking into the statistics around how many teen moms actually get a college degree that I understood. And I knew that I had been through everything for a reason, that my story could benefit other people."
Those statistics were daunting in the early 2000s when Lewis graduated, and they remain so now. Fewer than 2 percent of teen mothers earn a college degree before age 30, and more than half of all parenting college students leave school without a degree—but often with mountains of debt they incurred in their attempt to improve their lives.
Lewis began to realize that she might be the right person to launch an organization to turn her story into action. But first, she had some work to do.
"I didn't have a playbook for starting a nonprofit organization, so I immersed myself in as much information as I could about the nuts and bolts of a nonprofit startup," she says. "By this time, I had worked for several nonprofits so without doing so consciously, I had given myself a training ground on nonprofit work. I picked the brains of every founder I had met in my professional network, asking them what they wished they had known when they first got started, what lessons they had learned and what advice they had for me as I embarked on this adventure."
Growing an Organization with Equity at Its Heart
Brick by brick, Lewis built Generation Hope, which works directly with young parents in college, surrounding these scholars with what Lewis knows is needed, based on her own experience. The organization provides mentoring, tuition assistance, a peer community and other wraparound services, as well as an early childhood program, Next Generation Academy, that provides literacy, academic and social-emotional supports that enable the scholars' children to enter kindergarten ready to thrive.
Beyond providing support to individual families, however, Generation Hope works with higher education professionals, policymakers and practitioners to drive systemic change for the one in five college students today who are parents. Of those, 40 percent feel isolated on campus, which has a direct effect on their college completion rates. Many higher education institutions are not designed for students who are parents and many have an out-of-touch idea of the realities these students face.
"I talk to people every day who work in higher education," Lewis says. "I share the statistic that one in five undergraduate students are parenting—almost a quarter of all undergraduate students are caring for dependents while going to school every day—and for many of these educators, it's the first time they've heard this. It's a significant population of our students, but an invisible one that has fallen under the radar of most people working in higher education."
She adds, "When you think of the average college student, you're not thinking about them having a little one that they're caring for every day."
Recognizing the need for data to help colleges and universities understand that parenting students are a substantial part of their student body, Generation Hope works with the institutions to establish methodologies for collecting the data on their students' parenting status. Without this information, Lewis says, schools are flying blind to the lived experience and needs of their students.
"What we know is that data leads to investments, it leads to supports, it leads to services, it leads to policy. If we don't measure this data, it's easy to say, 'Well, we don't need that child care solution. We don't need to ensure that we have lactation spaces that students and faculty can access. We don't need policies that ensure that professors are supportive and inclusive of parenting students. So, one of the first things we have to do is make this population visible, and that happens with data."
Generation Hope's website offers resources for educators and advocates to support parenting students and eliminate barriers to opportunity for this population that is often so invisible in higher education.
Racial equity is at the heart of Generation Hope's work as it champions antiracist strategies and policies aimed at the racial disparities that exist at all levels of American society. One arena where this disparity is particularly glaring is in the uneven representation of Black parents in the student loan debt crisis. Black parents hold more student debt than parents or nonparents in any other racial or ethnic group, Lewis says, borrowing an average of $18,100 for college compared with the $13,500 among all students. More than a third of Black college students are parents, and nearly half of all Black female undergraduates are mothers.
"We know that student parents as a group have higher amounts of debt than other student groups," she says. "The cost of going to college is higher for this population, factoring in the cost of child care, the cost of living for not just the parent but a family. Many student parents can't live on campus, so they pay for transportation that on-campus students don't have to pay for." A Generation Hope survey found that 82 percent of its student parents reported annual household incomes below $30,000.
Generation Hope provides each of its scholars with up to $2,400 in tuition assistance for up to six years, with an additional $1,000 available each year for emergencies such as car repair or groceries. It provides students with coaches who can help them understand and take advantage of financial aid and has developed relationships with the financial aid offices at more than 20 higher-education institutions in the Washington, DC, area that enable staff to advocate for Generation Hope's scholars when the need arises. The organization also assists with child care costs, and covers fees and books for students as needed.
Community Support
Another remarkable way Generation Hope supports its students is by surrounding them with a readymade community that connects them with needed resources, and helps with basic needs such as diapers, school supplies, and gas cards. These Resource Families, which can be actual families or families created by a group of friends, coworkers, or colleagues—meet their scholar families throughout the year with group dinners (childcare provided) to break bread together, talk about parenting challenges, and provide a network of support for whatever the scholars are dealing with.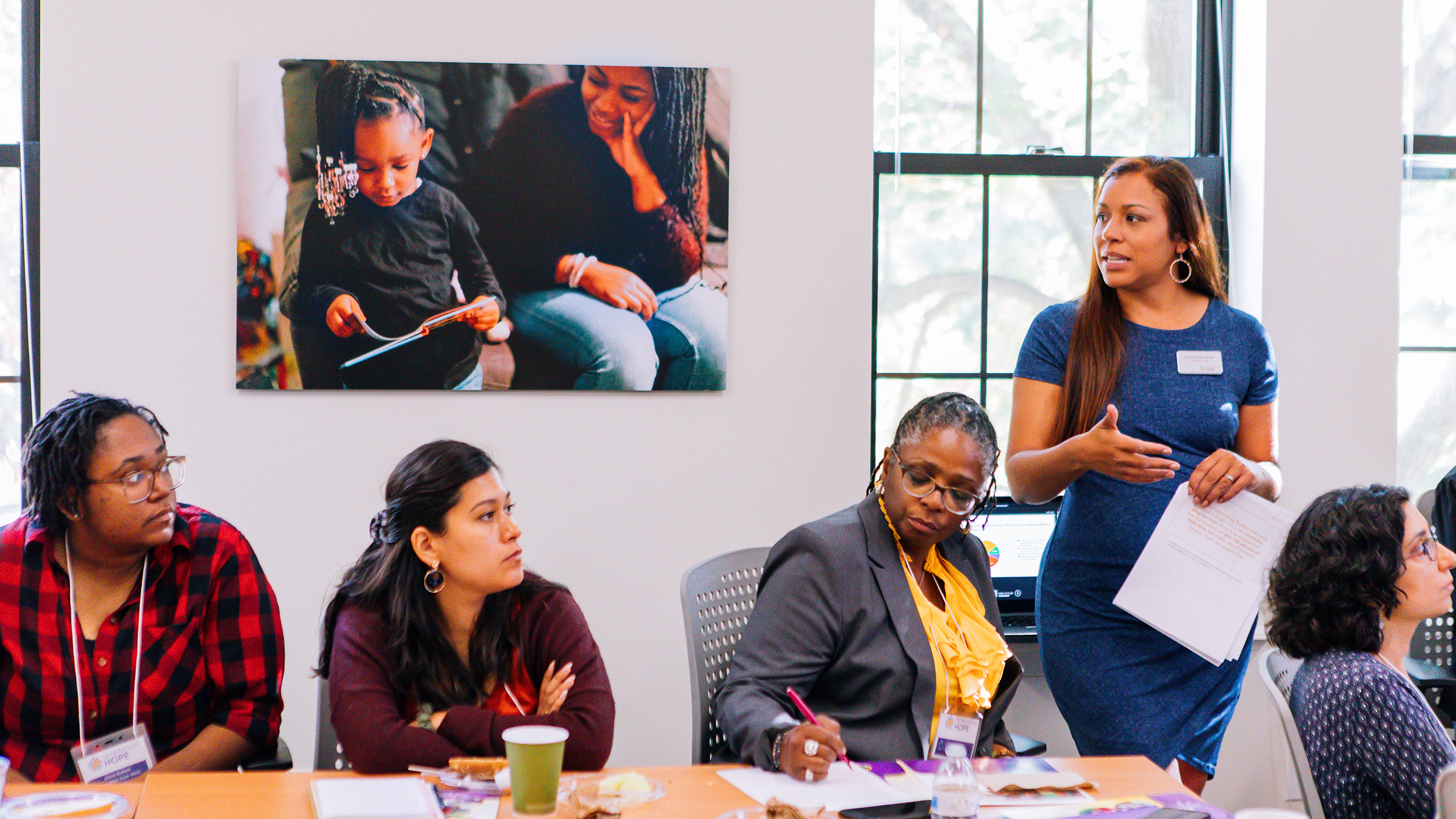 Now in its 13th year, Generation Hope has demonstrated the practicality of its philosophy that student parents can make it—and alter both their own and their families' futures—if they're given what they need for success. The statistics speak volumes: 61 percent of Generation Hope Scholars earn a degree within 6 years, on par with all U.S. college students; 89 percent are employed full time and/or enrolled in a graduate studies program within six months of graduating; 100 percent of Next Generation Academy children scored "on track" on measures for social-emotional development after two years in the academy. Since its founding, Generation Hope has provided over $1 million in tuition assistance. Its six-year graduation rate for Black students is 52 percent—8 percent higher than the national average.
The organization has now expanded to New Orleans, the next step in its strategic plan on its way to creating a world in which young parents, student parents and their children have every opportunity to succeed. Lewis said her vision is to create transformation across higher education but also to educate people to see this population differently and to create a mindset change regarding the issues they face.
Lewis points out that despite the barriers and challenges, student parents are highly motivated to earn college degrees and broaden the economic possibilities for their families. Her work has shown that they can do that if they have advocates and champions giving them the emotional and material support they need. Her life, as well as the organization she created, are living proof that it can be done. Her memoir, Pregnant Girl: A Story of Teen Motherhood, College, and Creating a Better Future for Young Families, tells the story. She now holds a bachelor's, a master's and an honorary doctorate, and sits on the board of trustees of Trinity Washington University. She is married, and together she and her husband are raising their five children.
It's a life that could inspire big dreams for other young people staring at those two pink stripes—and a call to action for the rest of us to help them achieve those dreams.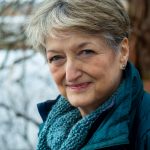 K.C. Compton worked as a reporter, editor and columnist for newspapers throughout the Rocky Mountain region for 20 years before moving to the Kansas City area as an editor for Mother Earth News. She has been in Seattle since 2016, enjoying life as a freelance and contract writer and editor.