With nearly $40 billion in federal child care subsidies set to expire at the end of September, U.S. Sen. Patty Murray, D-Washington, introduced a bill earlier this month to avert the loss of services for more than 3 million children across the country and prevent knock-off economic effects.
The Childcare Stabilization Act (Senate Bill 2777) looks to provide $80 billion in grants—comprising $16 billion annually over the next five years—to replace funding provided by the American Rescue Plan Act of 2021, passed to address effects of the COVID-19 pandemic. The American Rescue Plan (ARP) funding is set to expire September 30.
"Ask any parent, any provider or any business in just about any part of this country, and they will tell you: We have a child care crisis in America," Murray said in a news conference. "And that crisis could soon go from bad to worse as essential relief for the sector expires at the end of this month."
Co-sponsor Sen. Bernie Sanders, D-Vermont, warned of the consequences of inaction.
"If Congress does not act soon, over 3 million kids are in danger of losing their child care slots, over 230,000 child care workers could lose their jobs, and child care facilities all over the country could be forced to close their doors," he said.
More than 70,000 child care programs—representing one-third of those supported by ARP funds—would likely close without financial support, according to research from The Century Foundation, essentially creating a "child care cliff." That would result in the loss of 3.2 million child care slots.
The report also estimated that states would lose $10.6 billion a year in economic activity.
A separate 2017 study estimated that every $1 invested in early childhood learning results in $2 to $4 in broader economic benefits, while other studies put the number as high as $9 to $12.90.
The foundation estimated the funding shortfall would likely cost 232,000 jobs and affect millions of families, forcing many parents to leave the workforce and costing families $9 billion annually in lost earnings.
The loss of funding would have serious and long-lasting effects, according to the report.
"The child care staffing shortage that preceded and continued through the pandemic will return with a vengeance, putting upward pressure on prices as child care businesses choose between raising wages to attract early educators or going out of business," according to The Century Foundation.
The number of licensed programs could be cut by half in six states—Arkansas, Montana, Utah, Virginia, West Virginia and Washington, D.C.—and by one-third in another 14 states, the research found.
The report also lays out examples of the spiraling cost of child care nationally. In Virginia, prices range from $14,500 a year for a toddler and $24,000 for an infant, according to the United Way of Greater Charlottesville. In the Bronx section of New York, parents spend 47 percent of the median household income on care for a single child.
"Our findings underscore the urgent need for immediate funding and long-term comprehensive solutions at the federal level that offer safe, nurturing and affordable child care options to every family," the foundation wrote.
Thirty-four percent of child care providers in a National Association for Young Children survey said their programs would've closed without the federal funding. Meanwhile, a report from the U.S. Senate Committee on Health, Education, Labor and Pensions said the program kept 220,000 child care providers open.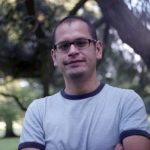 Bruno J. Navarro is a writer, editor and photographer who has covered business, technology, courts and education. His work has appeared in CNBC, Women's Wear Daily, NBC News, The Associated Press, Nylon and The Arizona Republic. Originally from Queens, New York, he currently lives in New Jersey.