Paula Willey is a librarian's librarian. Co-author of The Passive Programming Playbook: 101 Ways to Get Library Customers off the Sidelines, she formerly wrote about children's and young adult books for The Baltimore Sun. These days, as senior manager, Collection & Project Development for First Book, she reads hundreds of children's books every year as part of the team that selects titles especially for children growing up in historically marginalized or under-resourced communities across the U.S.
Once the selections are made, First Book negotiates with publishers and purchases inventory in large volume so teachers can access books at the lowest prices possible through its nonprofit site, the First Book Marketplace. (Educators in underserved communities spend an average of more than $500 every year out of their own pockets for books and resources for their students, and that number is rising.)
👉 Educators: Register here for the First Book Marketplace
Willey and her colleagues organize their selections based on themes, and I spoke to her about books for the youngest readers that celebrate empathy. "The ability to sense someone else's feelings and relate to them," she says, "is the basis for kindness, consideration, compassion and any number of other positive character traits."
How does reading a book about kindness result in kinder kids? "Books that model behavior and demonstrate the power of a compassionate response," she explains, "help children learn and practice the many facets of empathy. They can also be useful tools to talk about unkind behaviors—and develop children's understanding of how actions such as toy-snatching, bullying or name-calling can make someone else feel."
👉Kyle Zimmer Builds Community of Educators on Frontlines of Economic and Educational Justice
Early Learning Nation magazine asked Willey to share and describe some of her favorite titles to support kindness and compassion for children from birth to age 8. Here are her top picks.
Ages 0 to 2, Grades Pre-school and Under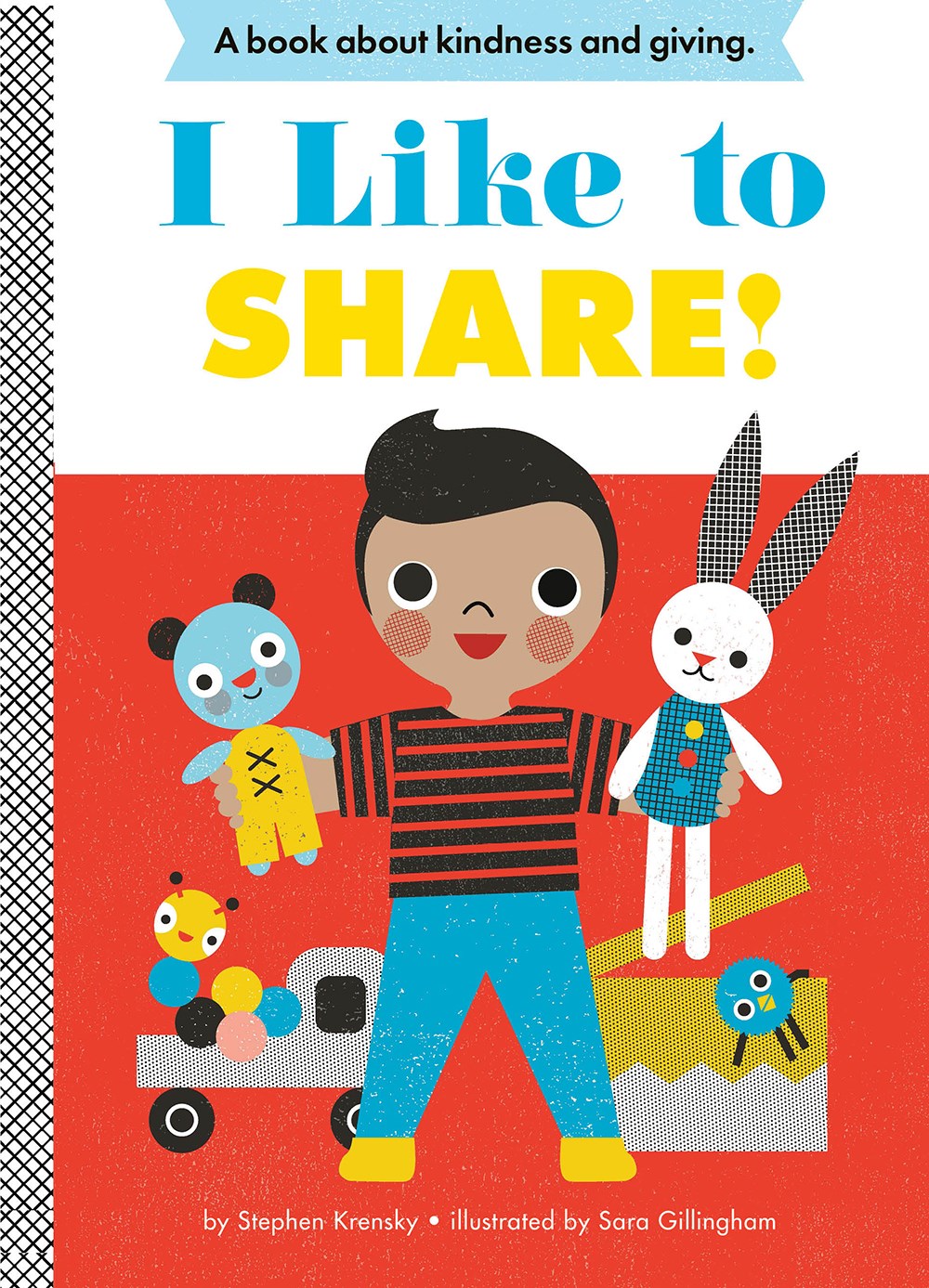 I Like to Share: A Book About Kindness and Giving, by Steven Krensky, illustrated by Sara Gillingham (Harry N. Abrams)
Simple rhymes and bold illustrations focus on the positive aspects of sharing, making this a book about positive behaviors that isn't preachy. Clearly depicted facial expressions are great conversation starters: "How do you think that girl is feeling? Why do you think she feels that way?"
Who Takes Care of You? (Board Book), by Hannah Eliot, illustrated by Jade Orlando (Simon & Schuster, Inc.)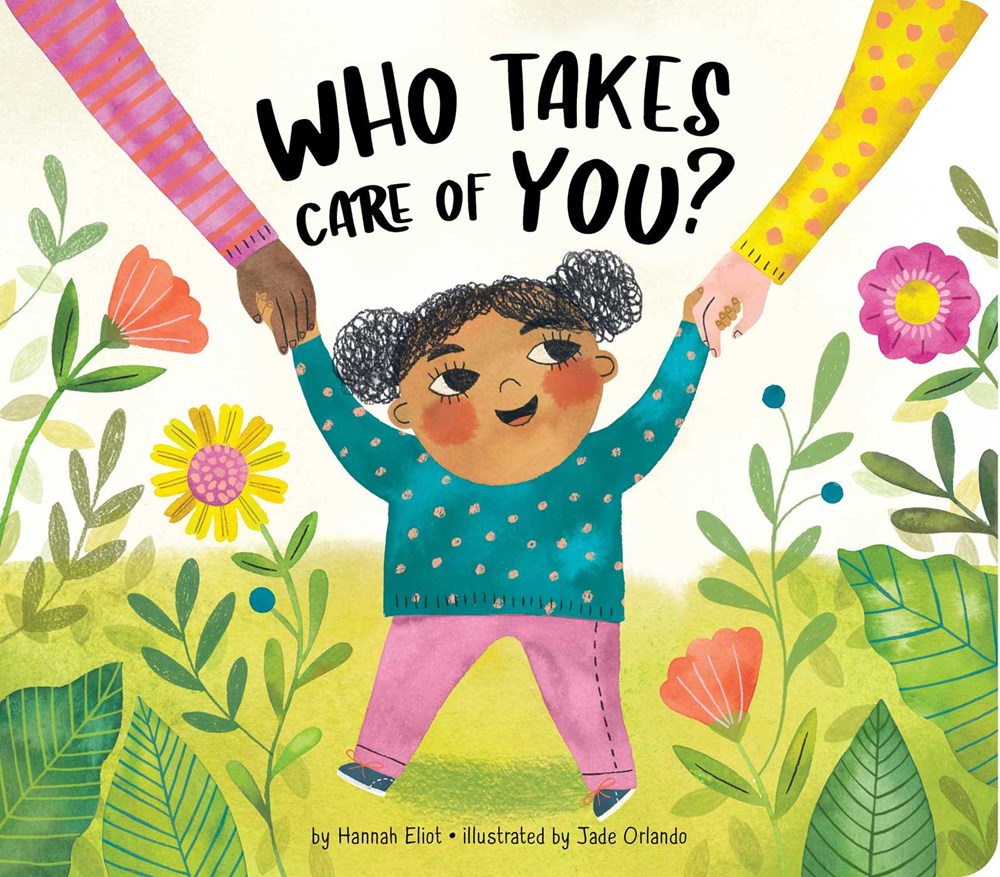 This cheerful board book celebrates caregivers of all kinds. Who picks you up after school? Who shares your snack? Kindness flows both ways, and books that show a child being cared for help build a sense of security. Kids can find it confusing to talk to peers whose family structure is different than their own, or who live with caregivers other than parents. This story portrays that all kids are loved no matter who they live with. The earlier children are taught to look for commonalities with others, the better positioned they are for learning.
Ages 2 to 6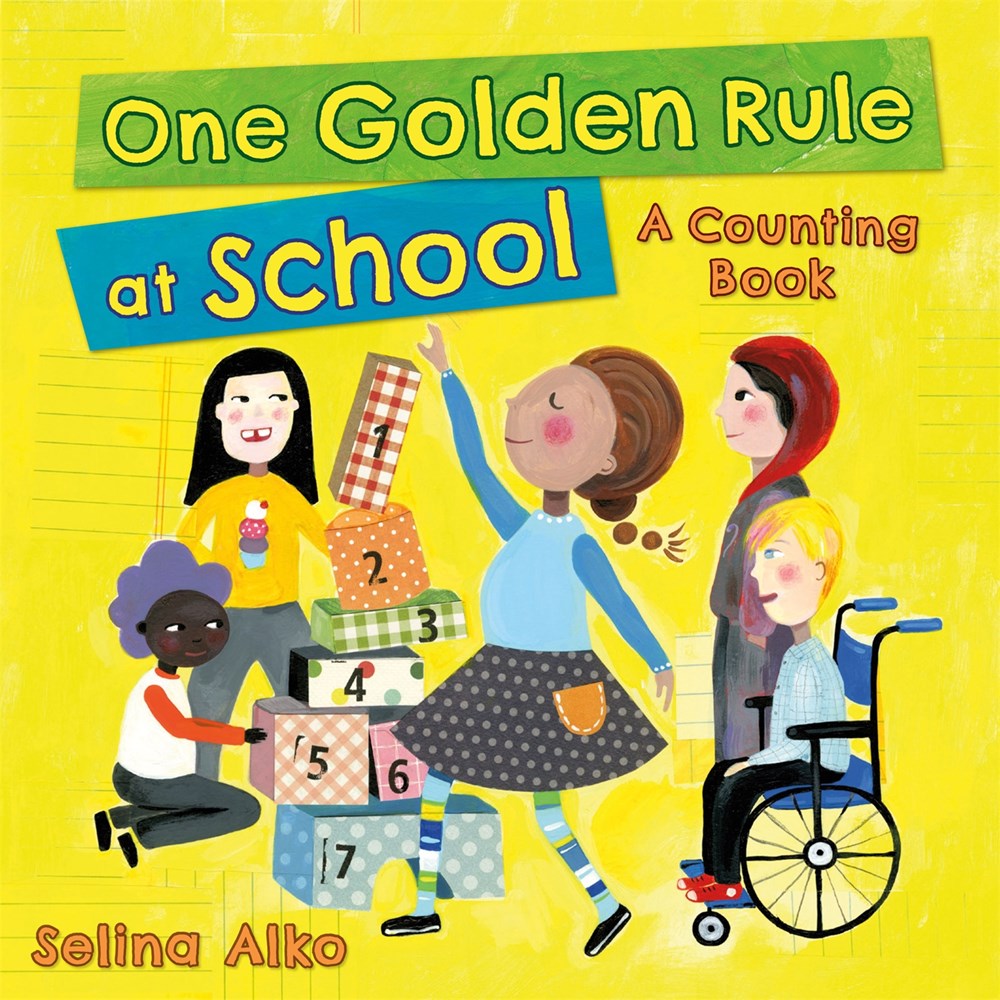 One Golden Rule at School: A Counting Book, by Selina Alko (Henry Holt & Co. Books for Young Readers)
Preschoolers will recognize the familiar beats of their day in this rhyming counting book. "We are one community," reads the sign on the wall, and the sunny illustrations celebrate the classmates working together in small groups or gathering for meeting or story time. Cleaning up after art time, a helpful push for a student using a wheelchair and a drink of water for a classroom plant subtly emphasize responsibility and consideration.
Ages 3 to 6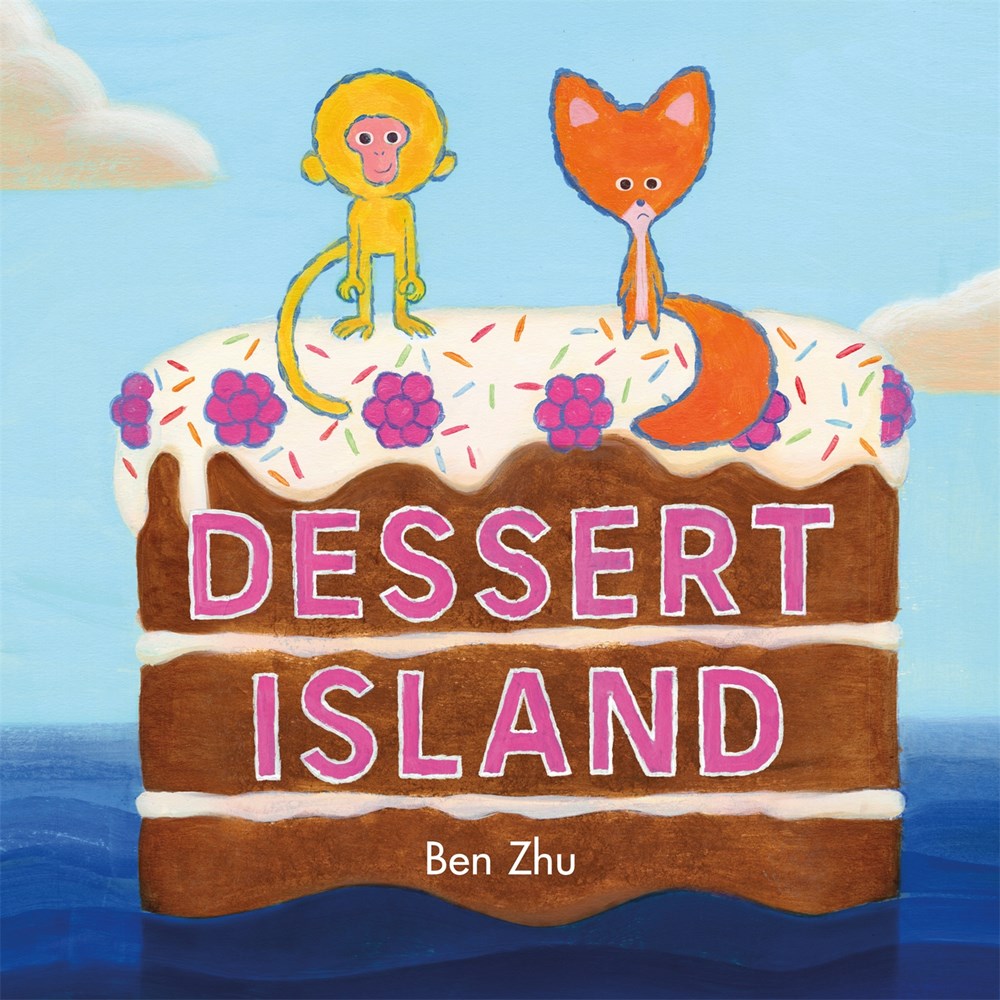 Dessert Island, by Ben Zhu (Macmillan)
Monkey and Fox are stranded on two different islands—Dessert Island is made of cake, and Fox's Desert Island is made of rocks and dirt. Fox goes hungry while Monkey eats… UNTIL! When it starts to rain, Monkey's island melts, and Fox's island begins to bloom. Their happy ending comes about as a result of sacrifice, sharing resources and compassion. Deceptively simple words and art bring each character's point of view into sharp focus. Read this book and talk about the differences between Monkey and Fox's starting points, and how they read the same end point together.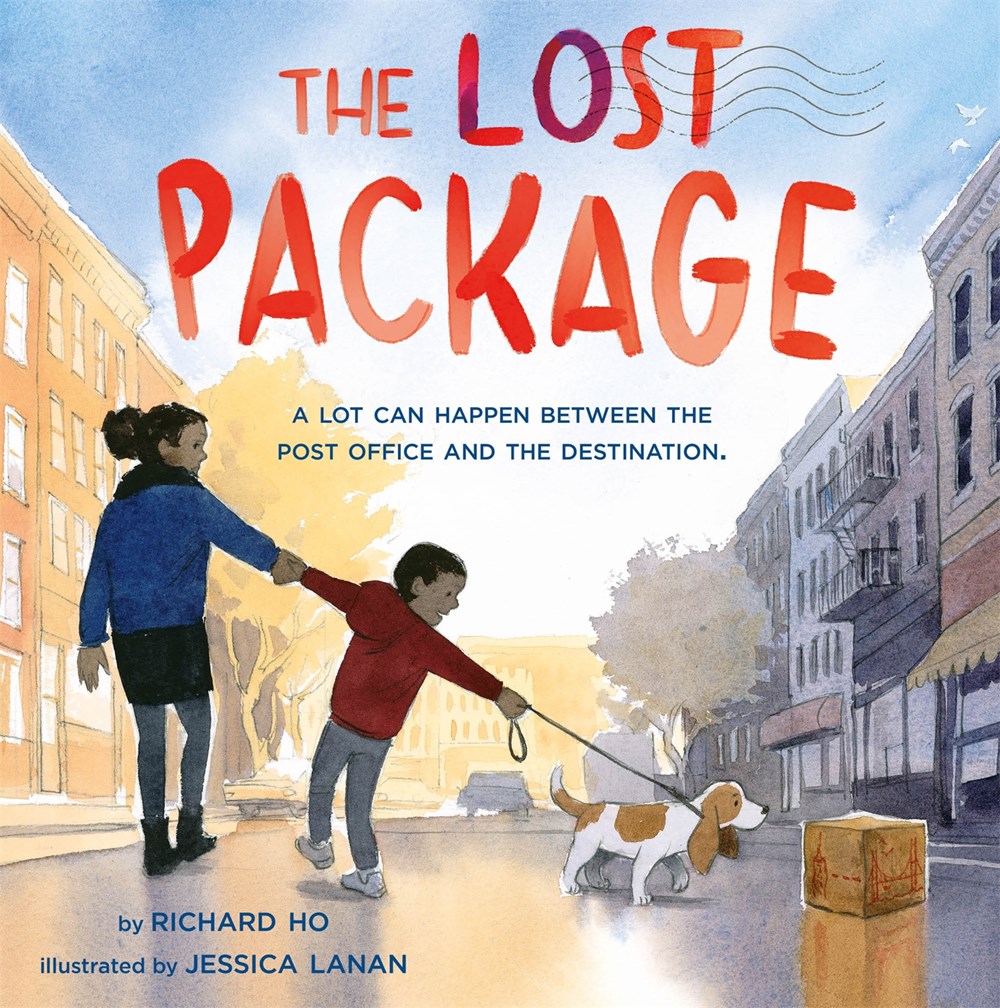 The Lost Package, by Richard Ho, illustrated by Jessica Lanan (Macmillan)
There are many ways to make connections, or to stay connected with friends and family at a distance. The Lost Package offers an unexpected window into friendship—by way of the U.S. Postal Service! A box is packed "with great care" and brought to the post office, where it is weighed, stamped, labeled and shipped out. We follow the box's journey to its destination when—oh no! It loses its way. Luckily, a boy and his mom pick it up and hand-deliver it to its intended recipient. Stunning watercolors enrich the understated text, making this book a joy to share.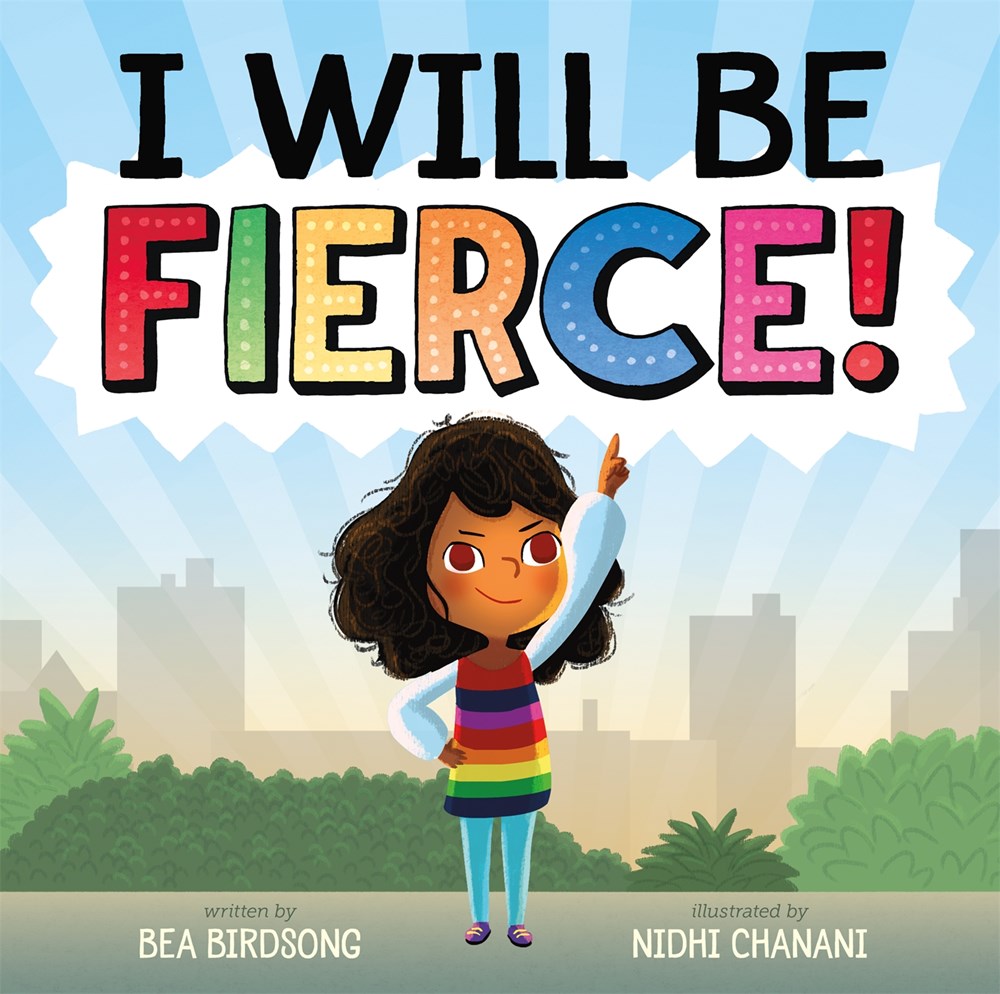 I Will Be Fierce! by Bea Birdsong, illustrated by Nidhi Chanani (Macmillan)
Sometimes, kindness is an act of courage. And sometimes, tackling all the tasks a day brings is an achievement worthy of celebration. Whether facing down big dogs on the sidewalk or befriending a child sitting alone at lunch, our stalwart main character imagines her day's interactions as tests of bravery. A brightly colored blend of silly and slightly serious, I Will Be Fierce! gives readers an easy-to-remember rallying cry to use when faced with their own challenges.
Ages 3 to 7, Grades Pre-school to 2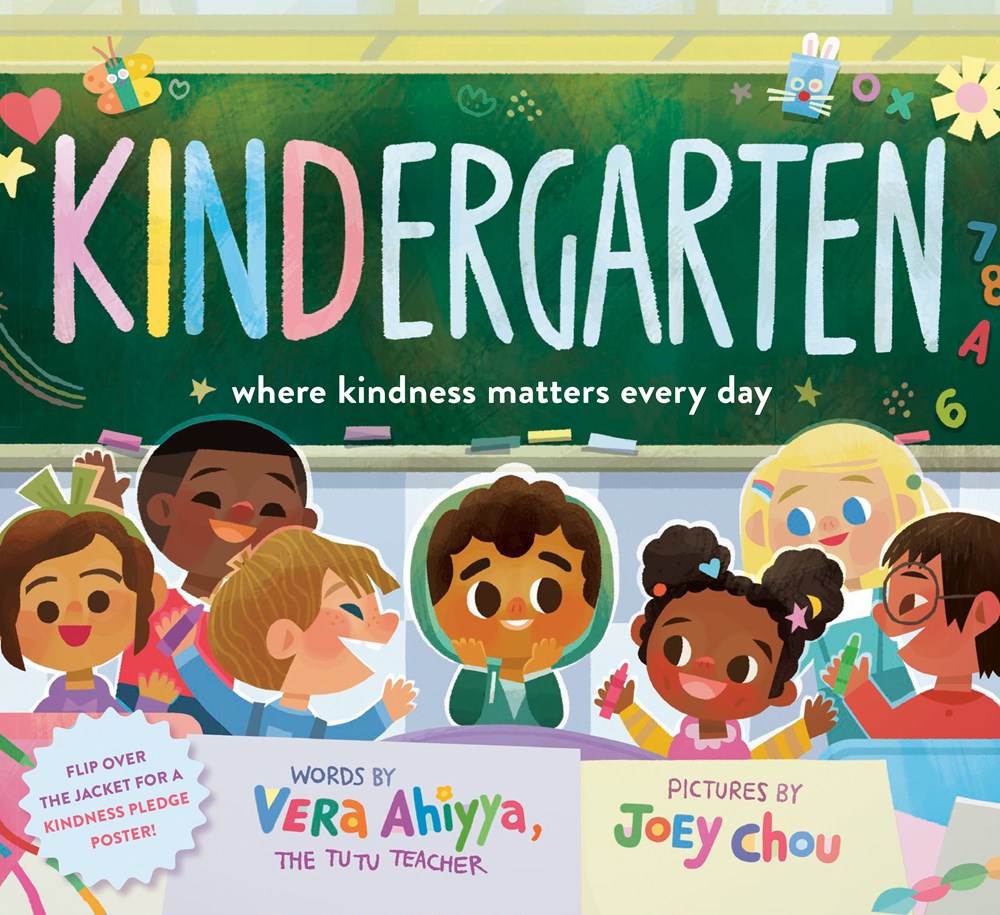 KINDergarten: Where Kindness Matters Every Day, by Vera Ahiyya, illustrated by Joey Chou (Penguin Random House)
What even is kindness? Leo is starting kindergarten and he already feels behind. Over the summer, his teacher sent a letter asking students to think about how to show kindness in school. On the first day, they make a kindness pledge incorporating all of their ideas—don't exclude people, say you're sorry, etc. At day's end, Ms. Perry asks if anyone has seen an action that they'd like to add to the kindness pledge. As his classmates recall seeing Leo hold the door, put away art materials and help a friend who fell, Leo realizes that his instinctual behavior counts as kindness. A reassuring reminder that the little things we do for others help create a kind and respectful environment.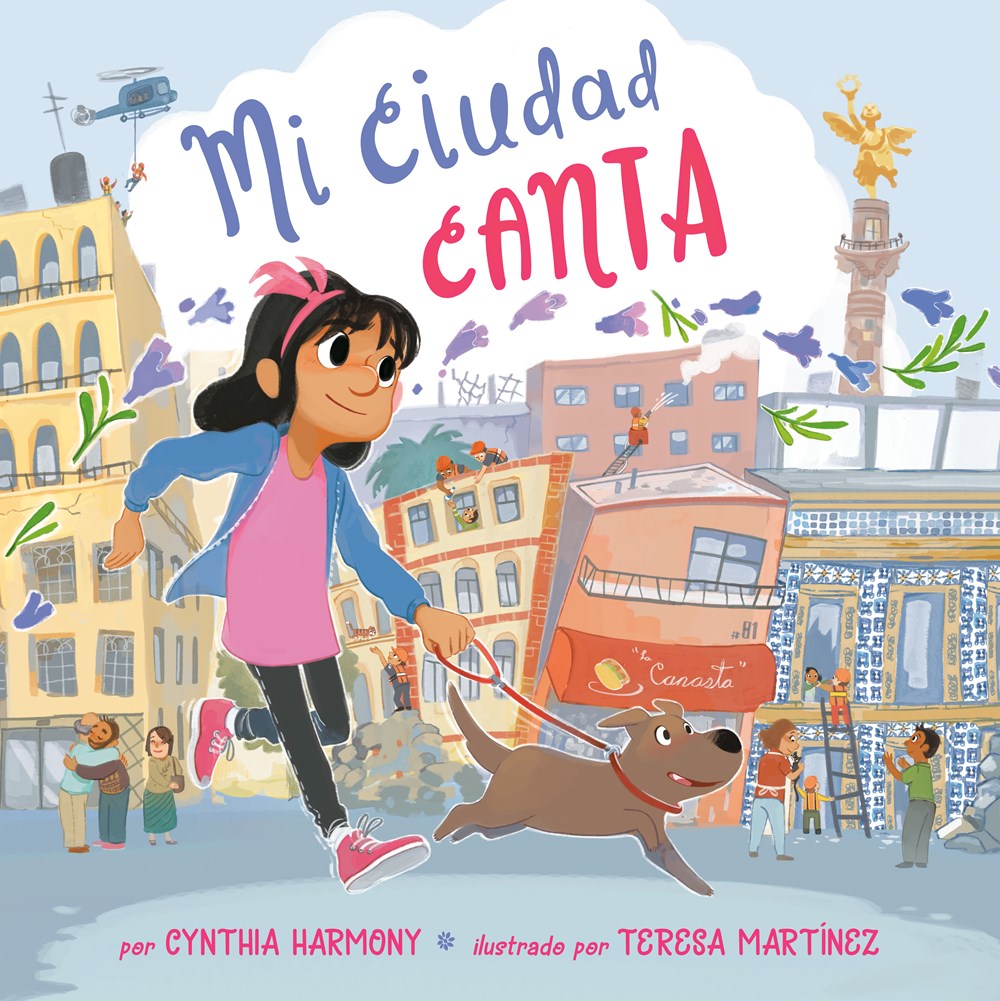 Mi Ciudad Sings, by Cynthia Harmony, illustrated by Teresa Martinez (Penguin Random House)
Mi ciudad canta, por Cynthia Harmony, illustrado por Teresa Martínez, traducido por Adriana Dominguez (Penguin Random House)
What if something bad happens? Something BIG and bad? In Mi Ciudad Sings / Mi ciudad canta, a girl's favorite sounds—the humming, whistling, jingling sounds of the city—are replaced with a dark rumble and then silence. She runs to find her mama, hearing sirens and helicopters in place of friendly greetings. Despite fear and uncertainty, her neighbors find ways to pitch in and help, and when she finds the baker's dog and returns it to him, he bursts into song: "Canta y no llores," he sings: "sing, don't cry." Abundant sensory detail and clearly drawn settings bring the reader into the neighborhood, making this a great: "What would you do? How would you feel?" book. Bonus: lots of Spanish vocabulary makes for a lilting, musical read-aloud.
Ages 4 to 8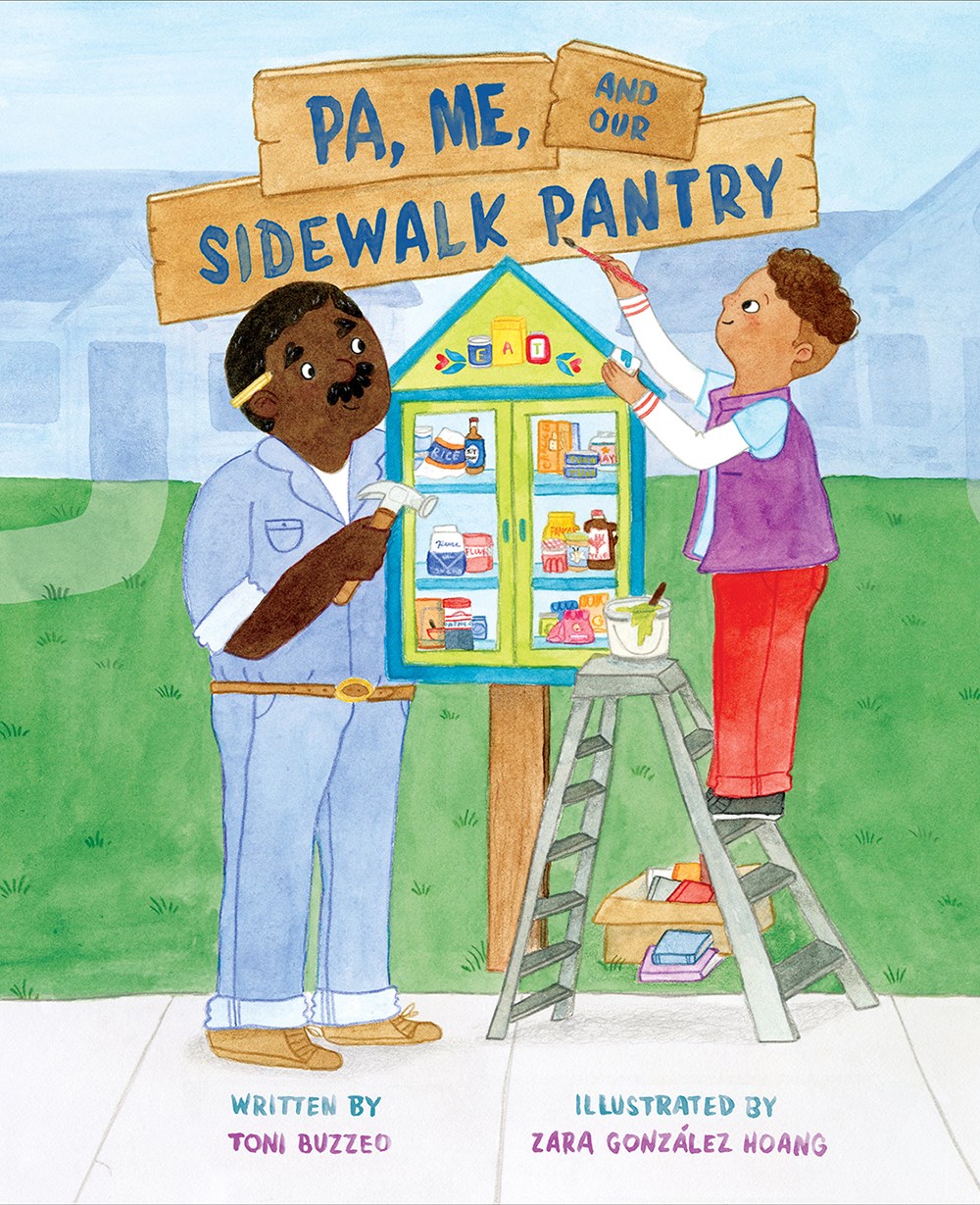 Pa, Me, and Our Sidewalk Pantry, by Toni Buzzeo, illustrations by Zara Gonzalez Hoang (ABRAMS)
Sidewalk libraries are a common sight in many communities—but sometimes folks need something more than books. When Jelly Bean's mom loses her job, he realizes that grocery money is tight. So Jelly Bean and his grandfather build a sidewalk food pantry and mount it alongside their little library. They ask neighbors for spare nonperishable foods and Jelly Bean uses his own money to stock special items. Calm text and homey illustrations combine to show readers the easily replicable steps that make Jelly Bean and Pa's project a success. Jelly Bean is thrilled to see passers-by take from or donate to his pantry—but he takes care not to watch them, respecting their privacy.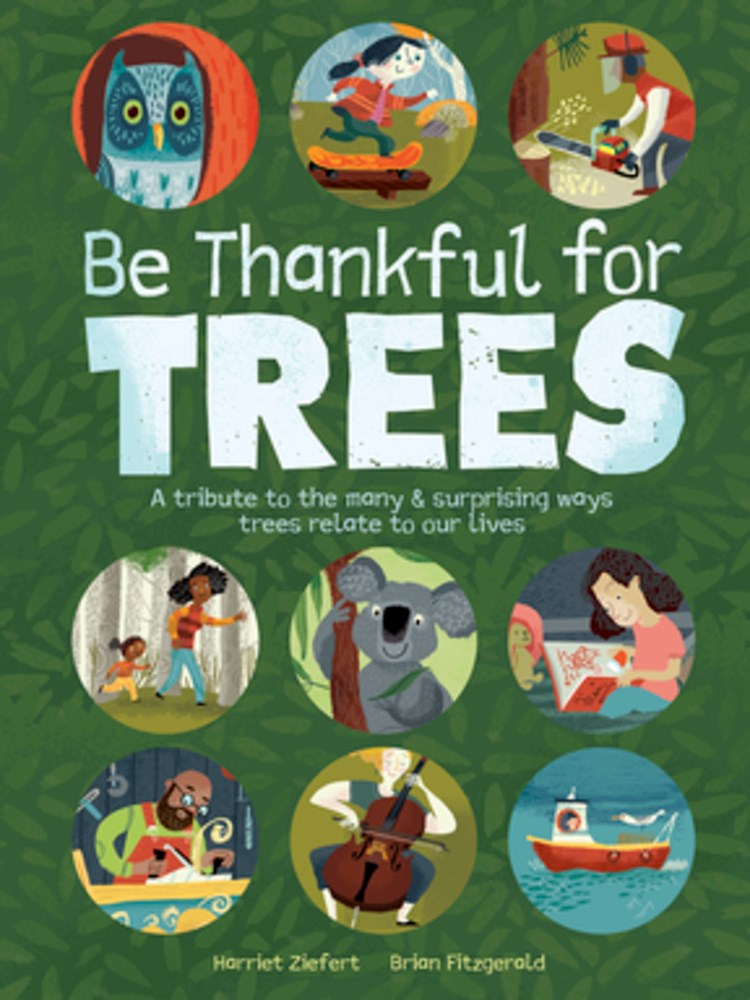 Be Thankful for Trees: A Tribute to the Many & Surprising Ways Trees Relate to Our Lives, by Harriet Ziefert, illustrated by Brian Fitzgerald (Red Comet Press)
As children get a little older, their concept of kindness can be expanded. What other organisms deserve our compassion? How about trees? Jaunty rhyming text explores all the ways that trees make life better for people and animals, from nuts and berries to furniture and paper, and concludes with a brief look at factors that endanger trees and a call for their protection. Duplicate this concept by examining what water does for us, or bees or plants.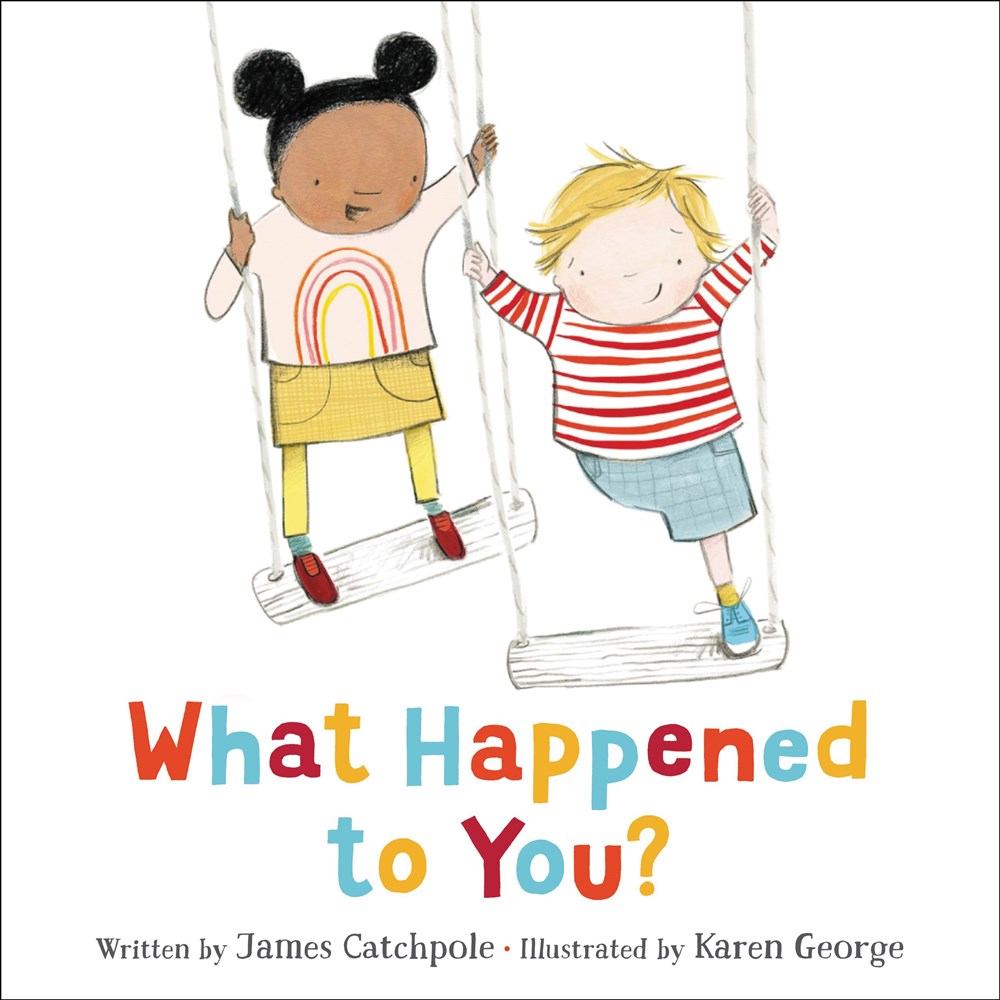 What Happened to You? by James Catchpole, illustrated by Karen George (Hachette Book Group)
Joe just wants to play pirates, but the other children on the playground are fascinated by his limb difference. Where did his leg go? Did it fall off? Readers will perceive Joe's growing irritation as he deflects their questions, instead devoting his attention to battling imaginary crocodiles. Eventually the other kids become more interested in the game than his leg. Let Joe's experience inform you and your reader so that when they meet their own Joe, they already know to look for common interests instead of focusing on differences.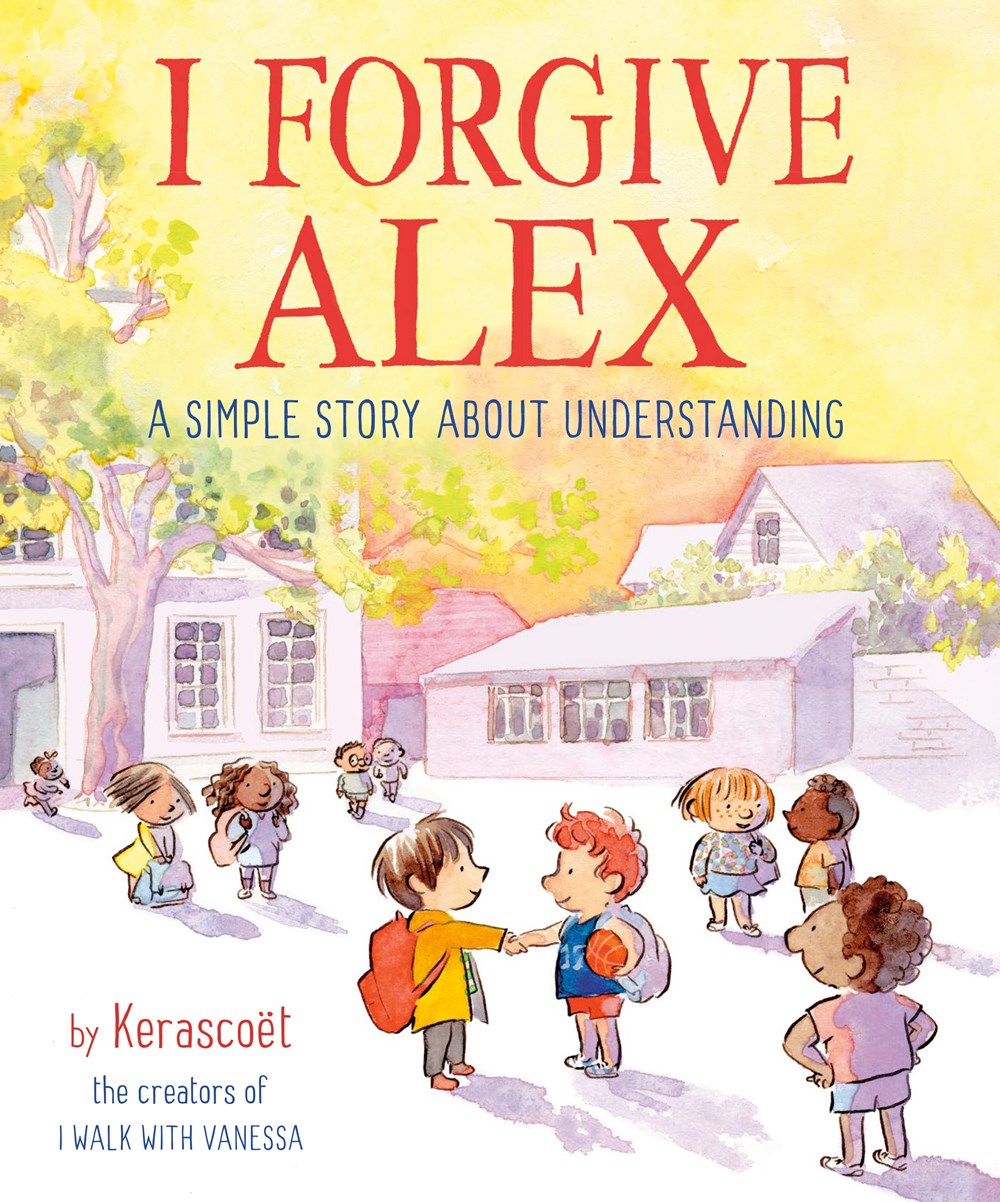 I Forgive Alex: A Simple Story about Understanding, by KERASCOET (Penguin Random House)
Sharing a wordless book with a child is a wonderful adventure and an amazing educational moment. Since there's nothing to read, you're both at the same skill level as you assemble the story that the pictures are telling. When Alex's basketball caroms off the court and ruins his classmate's drawings, feelings get felt. Spend a few minutes interpreting Alex's red face, the artist's tears, and the crossed arms of several classmates for a powerful exercise in emotional intelligence. What should Alex do next? Would you forgive him if he said he was sorry? Learning and using words to recognize and identify emotions, especially the kind of emotions that can erupt into harsh words and actions, helps children accept those feelings and learn what to do with them. KERASCOET's earlier book, I Walk with Vanessa, was named the Best Book of the Year about Kindness by Parents magazine.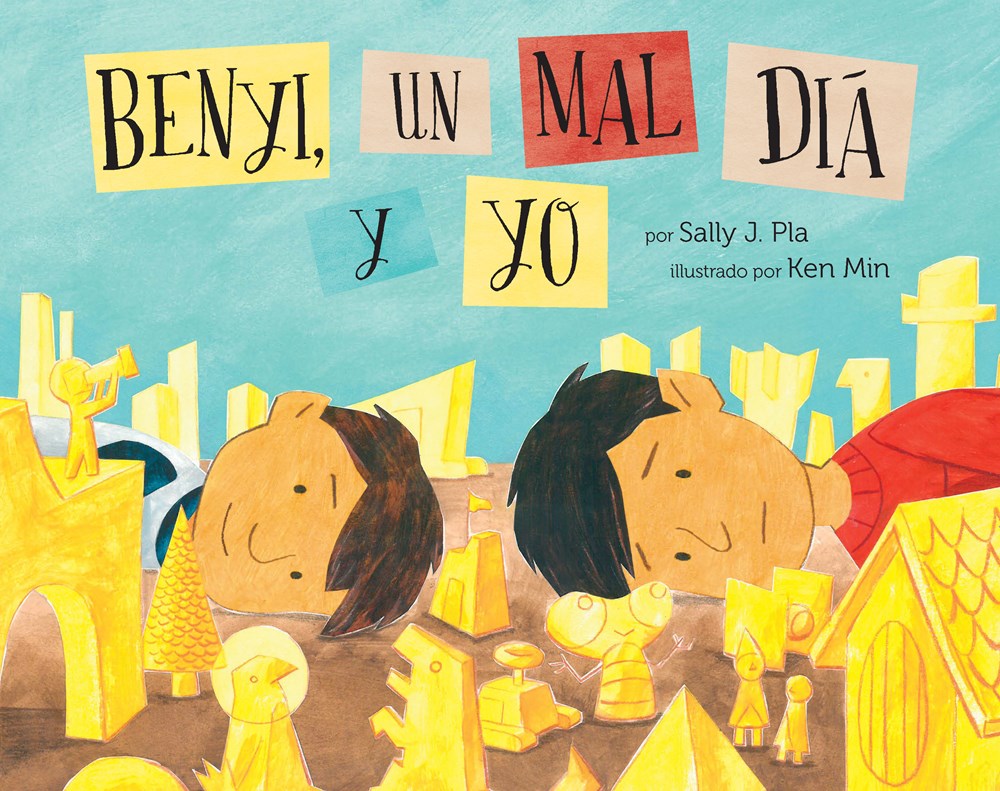 Benji, the Bad Day, and Me, by Sally J. Pla, illustrated by Ken Min (Lee & Low Books)
Benyi, un mal día y yo, por Sally J. Pla, ilustrado por Ken Min (Lee & Low Books)
Sammy is having a bad day, and it doesn't get any better at home. His brother Benji has also had a bad day, and that means tiptoeing around and speaking in whispers while Benji sits in his box with his blanket, where he feels safe. "I wish I had a box," thinks Sammy.
Kids who share space with siblings or classmates whose needs sometimes take precedence can feel frustrated or neglected. Sharing Sammy's story acknowledges and validates those feelings, while showing that just because he gets a little angry, doesn't mean that Sammy doesn't love his brother—or that Benji doesn't love him back.
About Sally J. Pla:  According to Willey, "It's often interesting to learn why an author chooses to write on a certain topic, and where their inspiration comes from." Pla is the mother of autistic and non-autistic children. In an author's note, she describes the "fuzzy blankets they carried around," and the comfort and calm they derived from being "wrapped tight into burritos," the inspiration for this story. "It's not always easy being a brother or sister," she says. "It's hard, at times, to be patient. We all have bad days, and it's okay to express those feelings in appropriate ways. Despite the bad days, though, sibling bonds can be one of life's best and most important gifts."
NOTE: While only eligible educators can access books directly through First Book, you can find these titles through your favorite booksellers.