Anyone acquainted with telenovelas—those Spanish-speaking cousins of soap opera—recognizes the characters and themes: Love triangles! Family secrets! Ruthless bad guys! all tinged with sufficient glamour to remind viewers that this story is a lot like real life, but not entirely.
What viewers might not expect from the world of telenovela are brain-building messages urging parents to sing, talk and read to their children to boost their early-learning and language-building skills. But if they tune in to one of Univision's newest telenovelas, that's precisely what they'll find: telenovelas as teachers!
In 2013, confronted with the reality that almost 60 percent of all children in the U.S. start kindergarten unprepared to learn, the Clinton Foundation launched its Too Small to Fail (TSTF) early-childhood initiative to promote the importance of early learning and language development skills in children.
"Knowing that many Hispanic families were facing economic, linguistic and cultural challenges that can make it even harder to prepare young children to learn, we gave a lot of thought to how we might reach these families and who would be the right partners to help us do so," says Patti Miller, chief executive officer of Too Small to Fail. "In focus groups, we asked Hispanic parents where they go to get information about their health or their children's education, and across the country, Univision was the No. 1 answer."
From its beginnings in 1955 in San Antonio, Texas, Univision has become omnipresent in the Spanish-speaking U.S. According to Forbes, Univision now reaches an estimated 97 percent of Hispanic households in the U.S., the District of Columbia and Puerto Rico. Multiple generations have grown up listening to Univision and consider it a part of the community.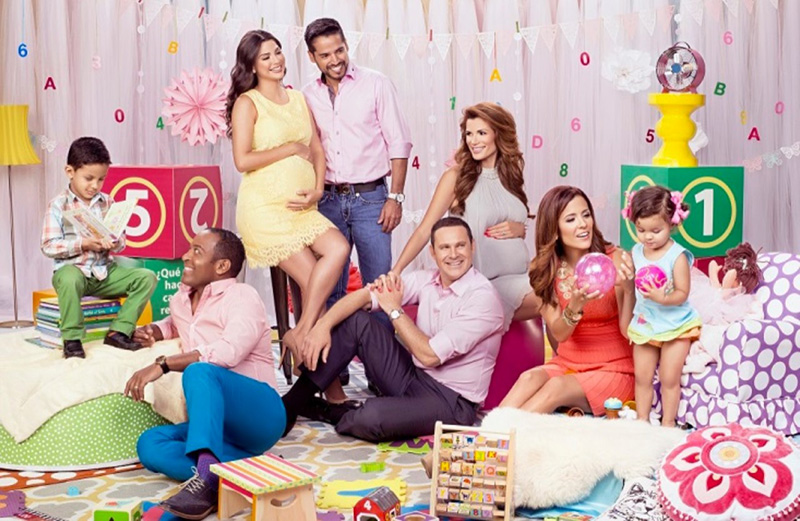 In 2014, TSTF partnered with Univision, the country's leading media company serving Hispanic America, to create Pequeños y Valiosos ("Young and Valuable"), a multiplatform public awareness campaign to provide Hispanic parents and caregivers with information and tools to help strengthen their children's brain development and language skills. From its beginning as a series of traditional public service announcements Pequeños y Valiosos soon evolved to leverage all of Univision's platforms to deliver the message of parent and caregiver involvement. Network and cable television, radio, social media and community outreach have all been put in service. Along the way, the programming has amassed more than 800 million audience impressions; provided more than 400,000 families with information online and by text; and reached more than 250,000 parents and caregivers through local events, workshops and other types of outreach.
In their initial research, TSTF and Univision found that many Hispanic parents were unaware of the need to read and speak to children who weren't yet able to talk. Some who were uncomfortable speaking English worried that speaking and reading to their children in Spanish would hold their children back.
"We worked with Univision to develop a series of public services messages that responded to these misconceptions," says Stephen Massey, media and communications advisor to Too Small to Fail and cofounder of the social impact agency, Meteorite. "We reinforced the research that speaking to the child in any language during those early years is important, and we worked with the network to develop messages encouraging the audience to spend time each day in language-rich interactions.
"What we discovered over time," he says, "was that, while the information we were delivering (in the PSAs) was fact-based, we were missing the opportunity to integrate these messages in Univision's entertainment and programming." Realizing that friends, neighbors, grandparents and other family members are likely to be caring for young children, it became clear that the approach needed to be broader.
Two platforms seemed the most likely candidates for this early-learning message: reality shows and telenovelas, which rule the airwaves throughout most of the Spanish-speaking world. Since the late 1960s, telenovelas have been used to not only to entertain, but to promote such themes as adult literacy and female empowerment and to deal with sometimes taboo subjects like domestic violence, teen pregnancy and family planning, or even public health issues like smoking cessation. The challenge for Univision was to deliver the early learning message without sacrificing the drama and glamour viewers rely on.
"Our research showed that storytelling through media and entertainment is a really effective means to influence attitudes and behaviors in a way that doesn't seem like preaching," says Claudia Bojorquez, Univision's director of social impact. "We also want to keep our audience coming back to watch us. If we create something that has incredible messaging, but no one watches it, we've defeated the purpose."
The first approach was through the popular reality show, Pequeños Gigantes ("Little Giants"), a family show featuring young contestants under the age of 10, similar to "American Idol" or "The Voice." Univision and TSTF worked with the show's producers to integrate conversations with the parents about what they had done in their child's early years to build their talent and confidence.
"We were able to get these really telling interviews with the parents and kids to reinforce some of the messages that were important to us," Massey says. "For instance, 'From the moment my child was in my tummy, I would sing to my baby every day and that's why he developed his love of learning,' or 'We were always doing math and counting, and that helped develop rhythm. That's why he's a dancer.' The tone was friendly and conversational, parents to parents.
"We worked with a team at American University to study the impact of our various platforms," he says. "We found that with the reality shows, those vignettes left a lasting impression and moved the needle in terms of viewers' ability to find themselves in those families."
The success of Pequeños Gigantes led Univision and TSTF to work together on related content for two other reality programs geared to families. More recently, early-learning messages have found their way into the morning slot via the news program Despierta América, Univision's "Today Show" equivalent.
The telenovela project was a much larger undertaking because the producers needed to create a story from the ground up—with love interests and drama to fit the genre while making early childhood issues central to the story. The first year of La Fuerza de Creer ("The Power of Believing") was set in a pediatrician's office and involved a heroic doctor who saved the day. The second season was set in a community center where a pre-K program was trying to survive cuts from the mayor's office. The families got together and, inspiring and learning from each other, became the heroes who themselves saved the day.
One character, a grandfather, reluctantly admitted his illiteracy to his grandson and together they discovered a love of reading. Another character was a single dad raising a teenage boy and a young child, a relationship the script used to introduce the idea that the teen could support the child's early development. A same-sex couple in the second season dealt with a child's mom being deported. Throughout the program are issues and people the audience find familiar, strategically coupled with information that fosters learning skills.
Watch a La Fuerza de Creer 2 trailer. 
The Bezos Family Foundation provided strategic counsel and financial support for La Fuerza de Creer 2, the second season of the series that aired on Univision in January 2019.  As part of that partnership, viewers were encouraged to sign up for Vroom®, a remarkable technology-based resource from the Bezos Family Foundation that provides 1000+ fun, free science-based tips, activities and tools to inspire families to turn everyday moments into Brain-Building Moments. Each Vroom Tip™ is accompanied by the "Brainy Background": what your child learns in the activity.
The arrival of the coronavirus pandemic interrupted production on all programming, but Univision and Too Small to Fail have regrouped to find ways to continue reaching their audiences. Literacy Partners, a New York-based nonprofit focused on family literacy, helped develop La Fuerza de Creer, strengthening its relatability to the Hispanic market by suggesting that the second season move to a community center, often a lifeline for Hispanic families. Literacy Partners has now organized parent workshops with a curriculum around the telenovela, which they pared down to shorter modules to spark discussion in key markets around the country.
With the interruption of COVID-19, Literacy Partners moved the short-form content online, creating virtual workshops in English and Spanish that emphasize topics including the importance of playful learning, the importance of following the child's lead or how to do math in the kitchen.   
As text messaging has become such a popular form of communication, the Pequeños y Valiosos team quickly adapted to push notifications to its audiences, recruiting about 145,000 parents to subscribe to the service. Now, at the end of every early learning-related segment across all platforms, Univision issues a callout for viewers to text for more tips, tools and activity ideas.
The approach is remarkably successful, Miller says.
"We've worked with the American University Center for Media & Social Impact to evaluate the text program," she says. "What we learned is that our subscribers are more than twice as likely to report talking, reading and singing daily compared to the national average for Hispanic parents of kids in the same age range. Two thirds of subscribers report regularly engaging in the tips and activities the text message service provides, and about 94 percent acknowledge that the messages have reinforced that they play a major role in preparing children for kindergarten."
Univision's Bojorquez says the media giant plans to continue producing La Fuerza de Creer because of its proven success and is looking at ways to expand and incorporate content to help families dealing with many challenges from the pandemic and virtual learning. According to the Centers for Disease Control and Prevention, nearly a quarter of all COVID cases in the age groups from 18 to 49 are Hispanic people, as are 26 percent of all U.S. COVID deaths.
"Hispanic families have been disproportionately impacted by COVID," she says, "so we feel it's more important than ever to keep moving forward to support families with ways to strengthen their children's learning."
---
RESOURCES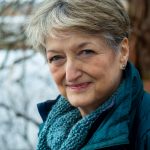 K.C. Compton worked as a reporter, editor and columnist for newspapers throughout the Rocky Mountain region for 20 years before moving to the Kansas City area as an editor for Mother Earth News. She has been in Seattle since 2016, enjoying life as a freelance and contract writer and editor.